<!- mfunc feat_school ->
Featured Programs:
Sponsored School(s)
<!- /mfunc feat_school ->
The most common online degree within the Social Work area of study is the Online MSW Program. The Online Master of Social Work is typically the degree people seek when they're interested in advanced licensure in clinical social work. For some, it's a path into the field of social work. For those already in the field with a BSW degree, it's the next step in career advancement and an opportunity to make a greater impact.
In Short, What is the MSW?
The MSW is a Master of Social Work degree, a graduate level program within the social work area. The MSW is typically required for LMSW (or similar) social worker licensure, and the MSW degree prepares individuals to enter the social work field using a framework that emphasizes social justice, human rights, and the improvement of society as a whole. Jobs may range from clinical work with adults, to school social work with children, to grief counseling with families following the loss of a loved one.
If you have your BSW already, consider an Advanced Standing MSW to accelerate your time to completion
While the MSW degree allows individuals to work in a variety of settings and with numerous populations, there are different ways in which the MSW may be completed. One of those ways is through the Advanced Standing MSW program. Advanced Standing MSW programs are not offered at all CSWE accredited institutions. However, many exist across the country in both on-campus or online formats.
It is important to note eligibility requirements for advanced-standing programs to make sure it's the right fit for you based on where you are in your career and education.
Online MSW Programs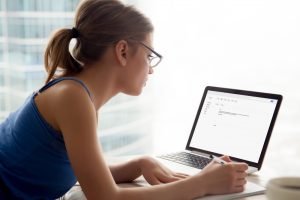 The online version of the MSW degree may be quickly becoming one of the most beneficial degree programs available at this time. Online MSW programs include flexibility and versatility that may not be present in traditional degree programs, which is one of the reasons that upcoming students are more drawn to online options.
Here is a quick list of online MSW programs. Click to jump to the fully reviewed list of MSW programs available online.
Arizona State University: Online MSW: Advanced Generalist
Baylor University: Online Master of Social Work
Campbellsville University: Online MSW: Advanced Generalist
Florida State University: Online MSW program
University of North Carolina at Chapel Hill: Online MSW, multiple tracks
University of Kentucky: Online MSW program
Consider a Featured Online Master of Social Work Program
There are a number of online MSW programs in our database, including multiple featured online MSW programs that are currently accepting applicants. The below programs are currently seeking applicants for their MSW program and are entirely online. We provide a quick reference for key points on the CSWE-accredited programs shown here, including advanced standing MSW options for those with a BSW. Click to go directly to their MSW program website to review more information about their admissions requirements and to get with their admissions department to ask further questions.
Why a MSW?
More career opportunity: Masters in Social Work degree programs or even doctoral programs can provide students with even more professional opportunities – which can lead to more lives touched. Moving forward with a degree program can be greatly eased by the use of online degree programs.
Campus and online program availability for adult learners: Since most people with the desire to get a higher degree cannot find the time or energy to do so, online degree programs are amplifying in popularity. Master's level social work degrees can be found in an array of online settings.
MSW education helps the community and society: Online MSW degree programs are implemented in an effort to help future social work professionals apply a lawful understanding of social work to communities in need. These graduate level programs can help professionals identify more specific methods of critical thinking and evidence-based research related to their line of work, which can contribute to a better understanding of individuals and society.
MSW Curriculum
Most, if not all, online MSW programs include a curriculum that focuses on key practice areas, such as Child Welfare, Behavioral Health, Community Health, Welfare, and Public Health Administration.
These topics are extremely important to the field of social work, since most of the work completed in this field involves people, the community, and well-being. Most online degree programs allow students to take multiple courses at a time, with courses lasting anywhere from 7 - 10 weeks a piece.
Credit Hour Expectations
Most programs in an online setting require that students complete around 60 credit hours for completion of the entire degree. Depending on the university you choose - you may find that some programs require more or less than the standard 60 credit hour requirement.
Some schools even label credits as semester hours or quarter credits. These labels can be confusing initially, but each school can provide an explanation of their credit-acquisition process for you to review.
Top Focus Areas of Specific Study
Online MSW programs may also focus on theories of psychology, human growth and development, sociology, and behavior health to consider social functioning from an inside perspective. Students that have the option to pursue this type of program online can take part in high quality courses in a convenient online setting.
Keep an Eye Open for New Online MSW Programs
Universities and colleges around the nation are continuously bringing reputable MSW programs online.
For example, in May 2018, the University of Iowa brought their MSW program online. The Online MSW at the University of Iowa is a 3 year, part-time, online MSW Program, with no GRE requirements. There are some prerequisites, so check with the university on their website.
MSW Degree Specialties
At the master's level, students can choose a specialty such as Mental Health, Clinical or Child/Adult Social Work. Most online Master's degrees in Social Work require that students complete various research assignments alongside the standard discussions and quizzes.
<!- mfunc feat_school ->
Featured Programs:
Sponsored School(s)
<!- /mfunc feat_school ->
Research assignments at this level urge learners to become involved in the community in different ways in order to truly grasp the concept of the social environment.
Different Types of MSW Degrees
Broad Categories and Types of Social Work Practice Areas
Social work can be split into three separate practicum areas (then divided into further subcategories). At the most broad level, here are the major areas:
1. Micro
Direct practice with individuals or families.
2. Mezzo
Intermediate based, within small groups or communities.
3. Macro
Large-scale, systemic and community-based or larger care.
What Can You Do With an Online MSW Degree?
Since social workers will work primarily in the public sector, students are encouraged to properly analyze and report on specific aspect of the community through essays and research paper assignments.
<!- mfunc search_btn -> <!- /mfunc search_btn ->
Students are provided access to a plentiful supply of resources, both for research and for information regarding the course. Students are regularly required to take part in online discussions, which can compare and debate opinions of students in a respectful and scholarly fashion.
Top 5 Sample MSW Courses
(Review the CSWE Educational Policy and Accreditation Standards for a comprehensive list of what CSWE-accredited programs cover.)
| MSW COURSE | COURSE DESCRIPTION |
| --- | --- |
| Cognitive Behavioral Therapy | Reviews CBT theories, helps students develop an understanding of required technique and development of case conceptualizations. |
| Advanced Cognitive Behavioral Therapy | This course provides advanced learning that covers specific protocols and cognitive behavior therapy interventions for various disorders. |
| Addictions and Dual Diagnosis Treatment | Thoroughly examines the relationship of addiction and other mental health disorders. Focuses on assessment and intervention of multiply diagnosed patients. |
| Clinical Research | Teaches students the user of quantitative and qualitative research methods and statistics that will be used in clinical research. |
| Clinical Management | Teaches students the concepts of leadership and management in a clinical setting. Touches on strategic planning, program design and financial management. |
CSWE Accredited Social Work Certificates
---
What Can You Do With an MSW Degree?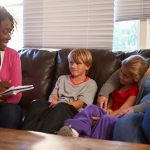 Social workers assist with making society more productive by providing their clients with resources and contacts within the community environment. They also master human behavior and how it relates to a public lifestyle. Professionals in the social work field can be found in almost every aspect of the public domain. Social workers are present in hospitals – helping families with healthcare planning and referring patients to helpful community resources.
They are also found in state and government agencies – providing vital healthcare, food assistance, and welfare management for families in need. In the judicial system, social workers play an important role in child and adult welfare and mental health services. The social worker works hard with the client's well-being in mind, regardless of the sector.
<!- mfunc search_btn -> <!- /mfunc search_btn ->
The hard work and determination that goes into pursuing a degree in social work pays off not only for the individual that is being served, but also for society as a whole. There is truly no better option for professionals that have a passion for helping people and making a notable difference within their communities.
Search the Top Programs in Social Work