Consider a Featured CSWE Accredited Online MSW Program
AD
MSW Programs Currently Accepting Applicants

University of Denver - Online Master of Social Work (MSW)
-
Earn an MSW in 18 months with DU's online advanced standing program.

Fordham University - Online Master of Social Work
-
Advanced standing for qualified students with a BSW. CSWE Accredited.
Oklahoma MSW Programs
Schools with MSW Programs
1 MSW programs in Oklahoma
Social Work Licensure
Social Work Careers
Oklahoma can be a traditional and family-oriented state to call home. People living in this state may have the desire to help others like themselves find peace and wellness within their lives. If you are the type of person that is interested in improving the quality of life for others, social work can be a great field to consider for a long-term career. MSW programs can be a great step towards achieving your goal.
There is currently 1 on-campus MSW program in the state of Oklahoma that contains the right type of accreditation for future licensure. This program is located at the University of Oklahoma, which is open to residents all over the state.
Consider featured online MSW programs that are currently accepting applicants for their Master of Social Work degree.
Consider a Featured Online Social Work Program
Click the university name for information on admissions, courses, status of accreditation, and more.
| School / Program | Online Program? | Advanced Standing Availability | Course Information |
| --- | --- | --- | --- |
*Sponsored Online Social Work Programs
If you are in the process of seeking a reliable MSW program, you might be pleased to learn that there are popular cities for these programs in Oklahoma. Norman may be the leading city for programs in this field, since the most prominent programs is located in its center.
Students considering a move into the field of social work through the MSW program should verify that their program can eventually lead to licensure. The board responsible for accepting applications and issuing licenses in social work is the Oklahoma Board Of Licensed Social Workers. Contact with this agency can help you to remain confident about your ability to become licensed after completing your program.
AD
MSW Programs Currently Accepting Applicants
Online MSW Programs in Oklahoma
People in today's society may often be on the hunt for ways to make their lives more convenient. The use of technology in the workplace and the field of education can allow for more flexible options for busy professionals interested in seeking higher educational degrees – especially in the field of social work. Most people may be aware the the career of the social worker may consist of unexpected schedules and long work hours, making online MSW nearly a must-have for those enrolled.
The online MSW resembles its traditional counterpart in that is contains the same accredited coursework. Students taking their courses online must follow the same path of learning and comprehension regardless of their learning environment, practice self-discipline, and meet pre-determined deadlines. Popular concentration options for online MSW programs in Oklahoma may include Aging Social Work, Advanced Generalist Social Work, and Clinical Social Work. If you have an interest in working with certain people in society, or are more knowledgeable about different groups, you should discover programs that contain concentration options relevant to you.
CSWE Accredited Oklahoma MSW Programs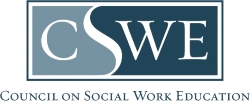 The CSWE (Council on Social Work Education) is the top accrediting board for MSW programs. Below you will find a list of CSWE accredited social work programs in Oklahoma.
All Social Work Programs in Oklahoma
AD
MSW Programs Currently Accepting Applicants
University of Oklahoma
Master of Social Work
AD
MSW Programs Currently Accepting Applicants
Search the Top Programs in Social Work