Learning about social work practice in the classroom – either in-person or online – is a necessary measure in joining the field. At the same time, classroom instruction can only prepare you so much. To give students a more realistic view of how social workers actually practice, programs across the board offer – and sometimes require – an internship component to their field of study.
Internships can come at various stages of your academic and professional journey, and it's important to know that they aren't one-size-fits-all. Some are paid, offering a stipend, while others are unpaid. They can be a part of your bachelor's or master's degree in social work, and they can often function as part of a field work component that can be applied to the licensure process down the road. And in the same way that social work operates as a discipline, different social work concentrations or specializations will have different internship opportunities.
In this comprehensive guide, SocialWorkDegrees.org delves into the world of social work internships, covering everything you need to know to dive into this immersive, hands-on experience.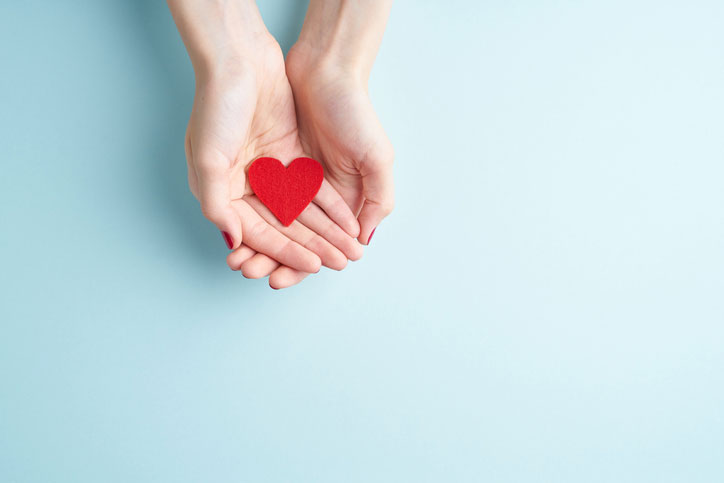 Social Work Internships: A Comprehensive Overview
Social work internships are diverse in nature, but one thing holds true for all prospective students: field experience is a mandatory requirement for a social work career. These field components and/or internships, whether at the bachelor's or master's level, involve applying the skills learned in the classroom to real-world situations, equipping you with invaluable hands-on experience.
Accreditation Matters: For any social work program, accreditation by the Council of Social Work Education (CSWE) is paramount. Without CSWE accreditation, you won't be eligible for licensure, making it essential to choose accredited institutions for your social work education.
Bachelor's Level: BSW programs typically include a 400-hour field internship during the junior and/or senior years.
Master's Level: MSW students will usually have to complete an additional 500-hour field internship, especially in longer master's programs.
In all cases, these social work internships must be supervised by a professional with at least two years of post-graduate experience, or a professional of equivalent stature, such as a clinical psychologist. Moreover, master's internships often offer opportunities for specialization in specific fields of social work, which can significantly influence your future job prospects.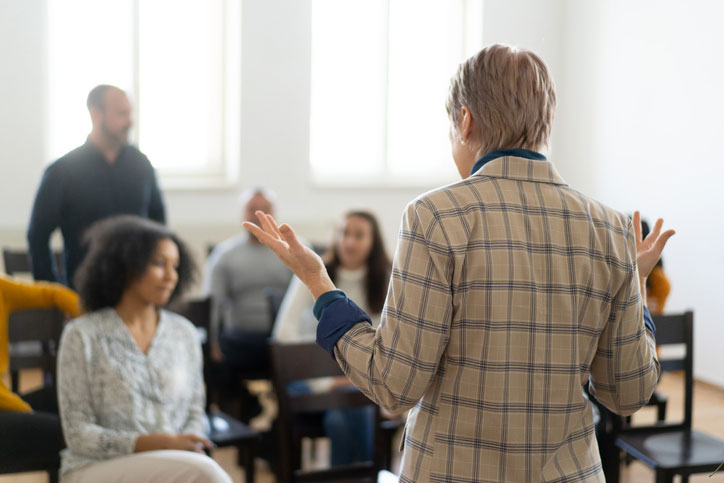 Paid or Unpaid Internships?
Social work internships with stipends are certainly preferable, especially when compared to unpaid alternatives. However, whether your internship will be paid depends on various factors, including your school, your individual circumstances, the specific social work program, and the organization you'll be working with.
Proactive Approach: If your school offers paid internships, it's your responsibility to seek out this information. Being proactive is crucial, as stipends are typically awarded to self-driven and initiative-taking interns, barring any extraordinary luck.
There are some specific paid internship opportunities to look out for. For instance, travel stipends might be available for students who need to travel long distances for their field internship requirements. Some agencies that accept master's students for fieldwork also offer stipends.
Additionally, students can sometimes use their full-time employment to fulfill field internship requirements, provided they can make a compelling case to their social work department that their job is related enough to social work to justify it.
Exploring Social Work Internship Opportunities
As you embark on your journey towards a career in social work, it's essential to understand the diverse range of internship opportunities available. Social work internships encompass various fields and specialties, allowing you to tailor your experience to your interests and career goals.
Here are some examples of social work internship positions to give you a glimpse of the possibilities:
1. Clinical Social Work Internship
Setting: Mental Health Facilities, Hospitals, Private Practices
Description: Clinical social work internships provide hands-on experience in providing therapy and counseling services to individuals, families, and groups. You'll work under the supervision of licensed clinical social workers, gaining valuable insights into diagnosing and treating mental health issues.
2. Child Welfare Social Work Internship
Setting: Child Protective Services, Foster Care Agencies
Description: If you're passionate about advocating for children's well-being, a child welfare internship might be ideal. You'll work alongside caseworkers to assess child safety, support families in crisis, and contribute to the welfare of vulnerable children.
3. Medical Social Work Internship
Setting: Hospitals, Hospices, Rehabilitation Centers
Description: Medical social work interns play a crucial role in assisting patients and families facing health-related challenges. In this role, you'll help patients navigate complex healthcare systems, address emotional and social concerns, and connect them with necessary resources.
4. School Social Work Internship
Setting: Public and Private Schools, School Districts
Description: School social work interns collaborate with educators, parents, and students to address various academic, behavioral, and social issues. Your role may involve counseling students, conducting assessments, and advocating for inclusive and supportive learning environments.
5. Geriatric Social Work Internship
Setting: Nursing Homes, Assisted Living Facilities, Senior Centers
Description: Geriatric social work internships focus on the unique needs of elderly individuals. You'll work on issues such as long-term care planning, end-of-life decisions, and providing emotional support to seniors and their families.
6. Community Outreach and Advocacy Internship
Setting: Nonprofit Organizations, Community Centers
Description: Internships in community development involve working with nonprofit organizations to address social justice issues, poverty, homelessness, and other community challenges. You'll engage in grassroots efforts to create positive change at structural, community, and individual levels.
7. Substance Abuse and Addiction Social Work Internship
Setting: Rehabilitation Facilities, Addiction Treatment Centers
Description: These internships focus on helping individuals recover from substance abuse and addiction. You'll assist in individual and group therapy sessions, participate in treatment planning, and support clients on their path to recovery.
8. Crisis Intervention and Hotline Internship
Setting: Crisis Hotlines, Domestic Violence Shelters
Description: Crisis intervention internships are emotionally challenging but highly rewarding. You'll provide immediate support to individuals in crisis, including survivors of domestic violence, suicidal individuals, or those dealing with trauma.
9. Policy and Advocacy Internship
Setting: Government Offices, Advocacy Organizations
Description: If you're interested in shaping social policies and advocating for systemic change, policy and advocacy internships are a great choice. You'll research policy issues, participate in legislative processes, and work to advance social justice causes.
These examples highlight the diversity of social work internships available to aspiring social workers. Your choice of internship should align with your interests, values, and career goals. Whether you're drawn to clinical settings, community outreach, or policy reform, there's a social work internship that can provide you with the skills and experience needed for a successful career in this fulfilling field.
Finding the Right Internship: School Assistance vs. Self-Search
The process of field placement selection for internships can vary from one institution to another. However, some commonalities exist that prospective social work interns should be aware of. Understanding these similarities can increase your chances of finding a paid internship.
At some schools, especially in online social work programs, students are required to seek out agencies themselves to secure internships. This presents a golden opportunity to search for agencies willing to pay for your services.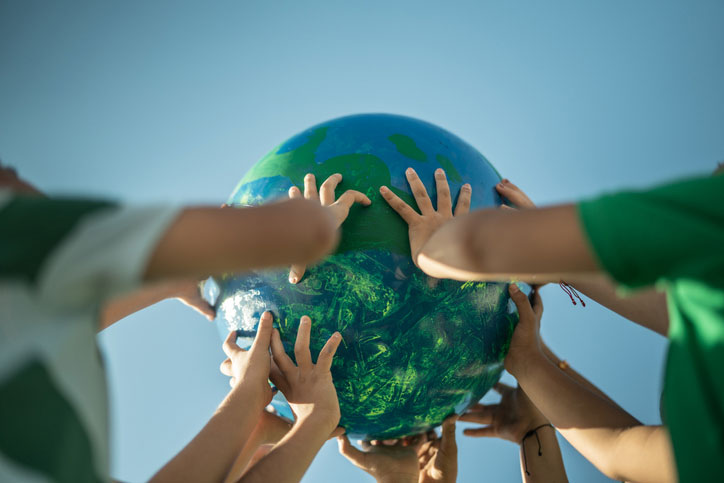 Most schools will provide students with a list of internship options to choose from. If you're hoping for a stipend during your social work internship, scrutinizing this list is critical. Keep in mind that if you're not a student enrolled in a social work program, you may face greater challenges in securing an internship. Schools typically prioritize their own students for admission into internship programs.
Next Steps on the Path to Becoming a Social Worker
Internships are an indispensable part of a social work career. They allow you to apply the knowledge gained in social work school to benefit others and gain firsthand experience in diverse settings. The ability to positively impact others early in your career is one of the defining aspects of social work. Even during your learning process, social work students are given ample opportunities to make meaningful contributions.
Now that you have a comprehensive understanding of social work internships, it's time to explore the intricacies of social work careers. Check out our social work career guide to begin charting your path to practicing as a social worker.
Search the Top Programs in Social Work