<!- mfunc feat_school ->
Featured Programs:
Sponsored School(s)
<!- /mfunc feat_school ->
If you're eager to pursue the rewarding career of a social worker but are restricted by your schedule or location, there's great news for you: there are more and more online degree programs available that can meet your immediate needs while helping you work toward your goals.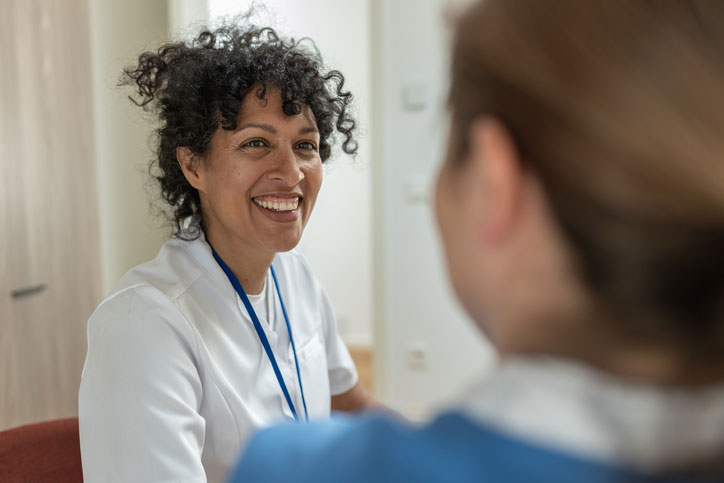 Those who are drawn to the social work profession are highly motivated, deeply conscientious individuals who care about important causes. They contribute to the betterment of society in a huge variety of ways and contexts, from one-on-one counseling to broad-scale policy work. If you'd like to make a direct impact in the lives of others, social work may be the perfect career path for you.
In recent years, the shift towards online education as a primary means of degree acquisition has grown stronger, making graduation a possibility for even more people than before.
Recent innovations in technology as well as improvements in delivery methods have led to a huge proliferation of high-quality virtual programs that can offer an education that rivals the best in-person option.
If you are interested in pursuing a career in social work and think that an online option is right for you, read on to learn everything you need to know about how it works, what options are available, and how you can strategize to make the very most of your online degree experience.
What Online Social Work Degrees Are There?
For individuals seeking a degree program that will allow them convenience and quality, online programs can be the answer.
Bachelor's level programs are available through many online platforms. Master's level social work degrees can also be obtained through online degree programs – with some programs even providing different specialty focus programs for interested learners.
There are currently no doctoral level programs listed by the Council on Social Work accreditation list, but the list will continue to grow as more programs are reviewed.
Online Social Work Programs
What is the best social work degree?
The field of social work includes vast opportunities for growth, hard work, and prosperity. You can find a wealth of career opportunities through completion of a social work degree program in diverse specializations and from different methods of instruction.
You can find social work degree programs in all states throughout the U.S. to enroll in. Your decision as to which program to enroll in depends on the type of work you want to do in the field and the type of college degree programs you can participate in according to your personal needs.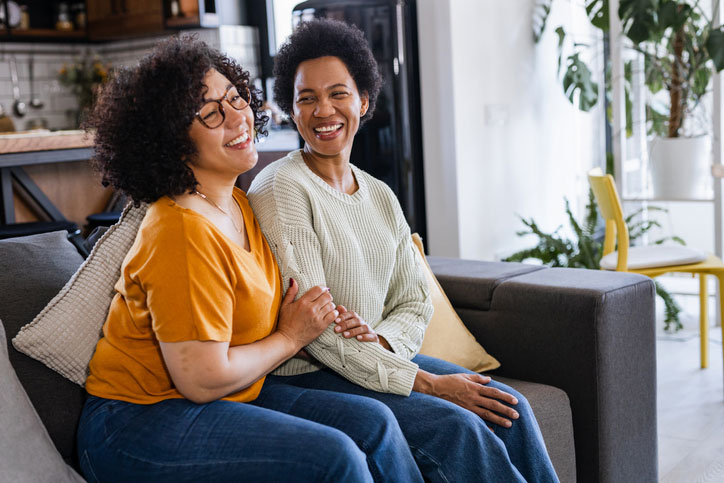 Depends on the degree level you are looking at
At the beginning of your learning experience, you may find that there are varying benefits to completion of social work degrees at different levels. Our team has researched information pertaining to social work degree programs at the bachelor's, master's, and doctoral levels, and within different learning settings to help you learn more about the value of different programs.
As you read through the guide below, you should consider which population you would prefer to work with and in what capacity. This preference can help guide you into relevant degree programs that can influence your growth and success during the learning experience.
Traditional vs. online programs
Today's college students have different choices in terms of the type of setting in which they complete their degree programs. Depending on which state you live in, you may have access to traditional or online degree programs in social work, or a variety of both options at multiple schools.
Pros about traditional programs
The greatest pros of traditional on-campus degree programs is the access they provide students to professors as well as professional networking opportunities. These are experiences that it can be difficult for virtual options to replicate, and can make a significant impact on one's career development.
If hands-on mentorship and intensive professional support are important to you, a traditional in-person option will offer more opportunities than an online option.
If you know that you need to pursue an online degree, don't fret: you still can take the initiative to track down these experiences while attending school remotely. It is simply more difficult to do this as it isn't built into the experience.
Pros about online programs
Online degree programs in social work can be more accessible to learners from different walks of life and levels of responsibility. These programs were designed especially for learners that needed more flexibility with their degree programs due to holding full-time jobs or having a busy family schedule. If you plan to work at the same time that you pursue your degree, an online degree program will offer you the most flexibility possible.
Online programs are also great options for those who do not live in close proximity to an in-person program. Rather than uprooting your life and potentially giving up your job so that you can be in school, it's now possible to attend programs outside of your immediate vicinity, opening up numerous fantastic opportunities that previously weren't available.
Benefits of both
The benefits of either the traditional or online social work program can be dependent on your needs as an incoming learner. Some learners may thrive in a face-to-face environment while others can take on the independent learning process gracefully throughout the entire degree process.
Some learners have also found the online programs can help them save on the costs of travel and housing associated with the degree acquisition process, which can be a huge advantage for college students in today's society. You are encouraged to compare the costs of different types of degree programs prior to making a decision about which to enroll in.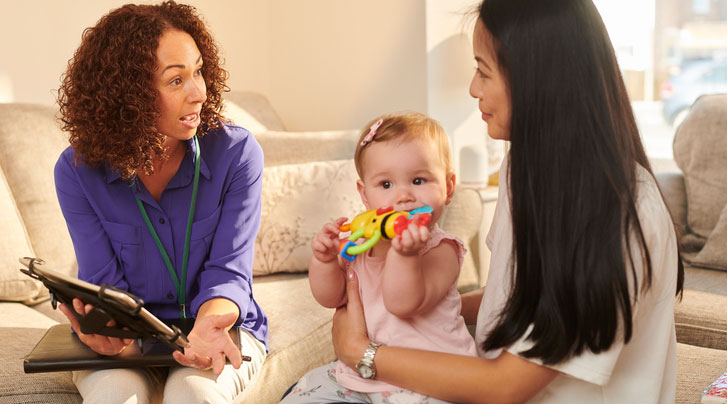 Bringing social work into the digital sphere
Technological innovations haven't just changed the social work education process – they have also transformed the field altogether. In recent years, more and more social services have been made available online, a phenomenon that spiked during the COVID-19 pandemic. Having emerged out of necessity, the convenience of many of these services has meant that they've endured even after lockdown restrictions eased.
Indeed, online social services can increase accessibility for clients and be a cost-efficient solution for organizations to provide more treatment to more people. These can include therapy and counseling as well as information collecting and other administrative duties related to case work.
If you're entering the field of social work, it's quite likely your job will involve an online component. This means you will be part of establishing the new frontier for social support in the 21st century and ensuring that the switch to digital platforms is overseen with the care and thoughtfulness to make it even more beneficial to those in need.
Overview of the Online Bachelor's in Social Work
If you have spent any time researching degree programs in social work, you may have seen information about the Bachelor's of Social Work (BSW) degree. This program is one of the most popular types of social work degrees, due to its introductory nature and the career opportunities available after graduation.
The Bachelor's of Social Work is a 4-year program that consists of both general education courses and social work specific classes. During this program, you can gain a generalist knowledge of the social work field for use in entry-level positions in the field.
Though a BSW isn't required in order to apply for an MSW, if you know at the outset of your undergraduate experience that you intend to become a social worker, this option will provide excellent grounding for your graduate program and can even get coursework under your belt that can expedite your master's program.
Foundational courses
The first 2 years of your BSW can include engagement in general education courses like Intro to Psychology, Sociology, and English Composition. These types of courses may be required for any bachelor's program in social sciences and can provide you with excellent background knowledge into the subfields associated with the social work profession.
Specialty coursework
Later in your program, you may begin taking courses such as Human Behavior and the Social Environment, Social Work Research, and Generalist Practice I & II. These courses were designed to help you gain introductory skills associated with social work practice in multiple settings.
Some colleges may also allow students to substitute later classes for internships within a social work agency. This experience component can provide you with the opportunity to see actual social workers in the field and gain invaluable skills for later use in the field.
Are there internship requirements?
Many BSW programs have no internship requirements while others may mandate field practice as part of their degree requirements. You should look closely at each BSW options prior to choosing the right one for you.
The BSW program can be an excellent first choice for learners that are prepared to begin gaining experience in the field prior to moving into higher level degree programs with differing specializations. This program can also be an optimum stepping-stone for learners on the path to master's and doctoral programs in this field.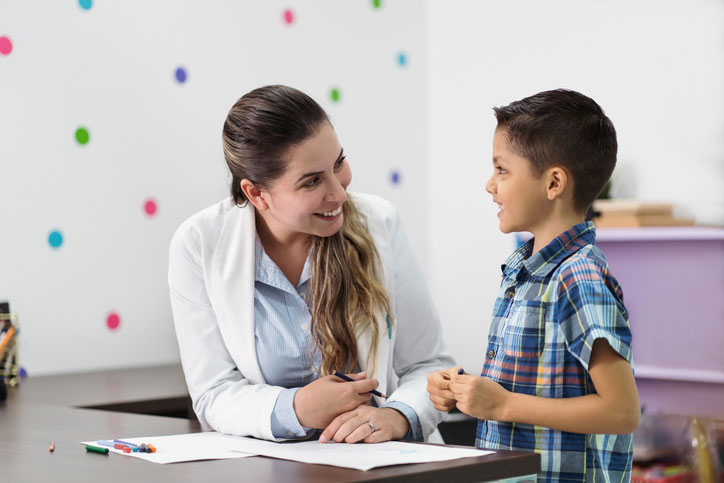 Overview of the Online Master's in Social Work
The Master's in Social Work (MSW) is an advanced learning program designed for students interested in pursuing higher level positions or specializations in their field. This program may welcome graduates from BSW programs, as well as graduates of Psychology, Sociology, and Criminal Justice bachelor's programs.
Typically two years but can be less for those with a BSW
This degree program includes around 2 years of instruction focused strictly on social work practice within multiple specialized areas. When you first enroll into a MSW program, you may have the option to pursue a specialization or choose a generalist social work path for your degree.
There are different forms of MSW programs available to students with different educational backgrounds.
The most common program option for incoming master's learners is the traditional MSW program - which is typically offered in both the in-person and online environment at a large number of universities.
The traditional MSW program consists of 60 credit hours on average and may be open to a wider array of students based upon their bachelor's degree. If you come from a bachelor's program outside of the social work field, you may qualify for entry into traditional MSW programs.
If you do hold a BSW, it's possible to find programs that will allow you to put your undergraduate coursework toward your graduation requirements, speeding up your master's degree program. This is one of the best reasons to pursue a BSW if you don't yet hold a bachelor's degree but know that you want to become a social worker in the future, as no other undergraduate degree will satisfy MSW requirements.
Advanced Standing
An alternative MSW option is the Advanced Standing MSW program, which can be found at numerous universities across the United States. This degree opportunity was created especially for graduates of BSW programs that are seeking a degree advancement through involvement in a MSW program.
Advanced Standing MSW options can provide you with a MSW degree with a lower credit hour requirement on average. One university offering this advanced option requires that students complete 37 credit hours for graduation in comparison to the 60 credit hour standard MSW program.
Depending on the program you choose, you may be accepted into Advanced Standing programs through receiving your BSW or through extensive work experience in the social work field. Each school may have specific expectations for acceptance into their program, so you should research each program thoroughly prior to applying.
MSW Specializations
One of the greatest advantages to choosing the MSW as your degree choice is that you may be free to choose a specialization to accompany your general degree. A specialization can allow you to develop expertise within a certain treatment area or in social work pertaining to certain groups within society. This point in the degree process can allow you to separate from generalist practice and begin training for more advanced positions within your current field.
Once you choose your social work specialization, you are likely to seek out field work opportunities that help you build up your intended area of expertise.
Field work experiences can be invaluable in shaping your understanding of the issues you'll be dedicating your career to, as well as helping you see which particular skills and passions you bring to the table to find the exact role that's right for you.
As you read through the list below, consider which specialization option may be the right fit for you.
| | |
| --- | --- |
| School Social Work | The School Social Work specialization may be the best option for learners that are interested in working specifically with children and families within the educational environment. MSW programs featuring this specialization may include courses related to educational policy, assessments, and treatment planning for students that present with interferences with educational progress. |
| Child and Adolescent Social Work | The Child and Adolescent Social Work opportunity can provide you with skills specific to working with children in varying age groups. As you move through specialized programs in this area, you may be introduced to common social issues associated with children, complex behavioral and emotional considerations, and developmental treatment planning in multiple settings. |
| Child and Family Social Work | Child and Family Social Work specializations can allow you to work with an entire family unit when solving problems associated with healthy family relationships. This specialization may be one of the most popular due to its versatility in terms of career options in the future. Completing a degree with this concentration can allow you to potentially qualify for career opportunities in diverse treatment fields. |
| Geriatric Social Work | Many social work learners choose specializations based upon the population in which they prefer to work with. Geriatric Social Work was designed especially for learners that wish to work with the aging population, in settings such as home care, retirement homes, and in medical care facilities. Through this option you can focus your learning on the needs of the aging population and the services available to them in your area. |
| Substance Abuse Social Work | Social workers choosing Substance Abuse Social Work for their degree program can provide guidance and assistance to individuals struggling with various forms of addiction and substance abuse. With this degree you can possibly work in drug rehabilitation centers, with social service agencies, or even partner with the courts to help individuals working towards healthier lifestyles. |
| Rehabilitation Social Work | Rehabilitation Social Work specializations can allow you to provide support to individuals receiving rehabilitative care due to disability, injury, illness, or disorder. This diverse concentration option can allow you to learn more about your client's rights and the supportive services that may be available for their taking. In this career field you can work for at-home health agencies, rehabilitation centers, or even in the clinical hospital setting. |
| Medical Social Work | If you are interested in pursuing a social work career in the health care field, Medical Social Work may be the right choice for you. This specialization can provide you with knowledge pertaining to patient rights and services, as well as multiple forms of treatment advocacy for clients in need. You can partner with clients receiving direct services from hospitals or other medical care facilities through pursuit of this degree option. |
| Social Work Policy and Research | Students interested in taking on leadership or research positions in the field of social work can potentially do so through completion of degree programs focused on Social Work Policy and Research. In this option, you can learn more about the development of this field and current research supporting positive change for field workers. Many learners in this specialization move forward to doctoral programs after completion for optimum experience. |
| Organization and Community Leadership | The field of social work includes knowledgeable leaders that can direct, supervise, and provide recommendations to social workers in multiple settings. Organizational and Community Leadership Specializations can allow you to focus more on the development of social systems and methods for training and guiding social workers within your treatment area. |
| Clinical Social Work | Clinical Social Work specializations can allow you to take on a diagnostic approach at changing the lives of your clients. In this area of concentration, you can gain insight into various mental health disorders and illnesses, learn assessment and diagnostic skills, and receiving training in treatment planning for emotional growth. |
Online Social Work Degree Programs FAQs
Is it harder to get licensed as a social worker having completed an online program?
Not at all. Online social work degree programs are a highly respected path to getting your social work degree. Assuming you've attended an NSWE-accredited online university, you should have no problem qualifying for your licensing.
Do online social work programs still require field work?
Yes, and typically, this work needs to be done in person. However, this is an invaluable experience that will help you lay down the foundations of your career. Online degree programs primarily move all classroom time into virtual spaces but still require students to get hands-on experience in the area of their choosing.
Are there growing job opportunities for social workers?
Yes – many. In fact, the Bureau of Labor Statistics projects an estimated growth rate of 12% for social workers by 2031, greatly exceeding the average for jobs in the US overall. There will always be a need for social services, and thanks to the online expansion of the field, there will only be more jobs available.
Specialty MSW Programs
<!- mfunc feat_school ->
Featured Programs:
Sponsored School(s)
<!- /mfunc feat_school ->
Search the Top Programs in Social Work