<!- mfunc feat_school ->
Featured Programs:
Sponsored School(s)
<!- /mfunc feat_school ->
The job description of a social worker includes taking responsibility for people facing tremendous needs. In order to qualify to take on these challenging but deeply meaningful duties, social workers must hold a Master's in Social Work (MSW) degree, which confers that they have received a thorough education including hands-on training to prepare them for their job.
If you are a bachelor's degree holder who's eager to start a career in the social work profession, your next step is receiving your MSW.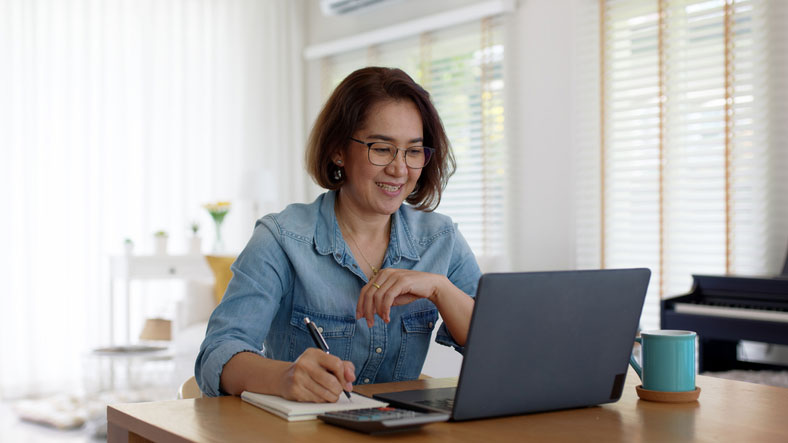 For many students, the master's degree program is the place to explore the wide ranging issues that social workers address, ultimately arriving at the appropriate career track for them. Indeed, social workers are involved in a huge number of causes, including but not limited to the following:
Child protection
Domestic violence
Addiction and drug abuse
Poverty
Gerontology and elder care
Behavioral issues
Beyond working focusing on a variety of different problems, social workers also are employed in a variety of different settings, from community centers to schools to medical facilities and more. No matter what your skill set is or where you're interests lie, if you're passionate about helping others and making a difference in the world, there's certain to be a rewarding career path ahead of you as a social worker.
Program types: an overview
An MSW program provides a pre professional education that often leads students directly to their first experiences in the social work field. It is the only way to qualify for state licensure as a social worker and is a baseline expectation for most social work positions.
Students can expect to complete an MSW program in as little as one year with prior coursework in social work and various liberal arts topics, or up to four years taking the entire program on a part-time basis.
Generally speaking, there are three different types of MSW programs that have different program lengths:
Advanced Standing MSW: 1 to 2 years, ~30 credit hours
Full Time MSW: 1 to 3 years, ~60 credit hours
Part Time MSW: 2 to 5 years, ~60 credit hours
In order to obtain state licensure for certification status as a social worker, a Master's degree in social work should be verified by the Council on Social Work Education (CSWE). This accreditation acknowledges the curriculum has met high standards set by the organization and provides the field work necessary to gain state licensure. It also prepares professionals for their thousands of post-graduate work hours needed on the path to gain this licensure.
1. Advanced Standing MSW
Students with prior education in social work may be eligible for advanced standing when pursuing a Master of Social Work program. Specifically, this applies to students who hold a Bachelor's in Social Work (BSW) degree.
A BSW is an excellent option for students who don't yet hold an undergraduate degree but know that they would like to work toward a career as a social worker in the future.
Entering into this format eliminates the first half of the full MSW program as the student has already completed the foundational coursework. Only the specialization offered by the institution will be pursued, such as advanced generalist.
Typical Program Length
Many institutions with CSWE accreditation are able to provide this format, and in some instances, this can be pursued online. Depending on how many courses are taken at a given time, the advanced standing pathway is completed in one to two years. Some programs offer a specific pathway for full-time and part-time enrollment.
Number of Credits
The amount of credits needed within the advanced standing format will either be half of the full program (30 credit hours) or slightly higher. This depends on how many credits the school allocates for their foundational work. The amount of field education experience will also vary in a similar way, maybe splitting the requirement in half or needing just a portion of the clock hours.
What Do The Course Schedules Look Like and More
In many course schedules, students are able to complete the program in two or three semesters, counting the summer session within the latter, which can all be done in one year. If the university allows, and in some cases for students that are pursuing the degree online, they can finish the program in less than a year. Typically, a cumulative 3.0 GPA or higher is needed from the prior Bachelor's degree in social work.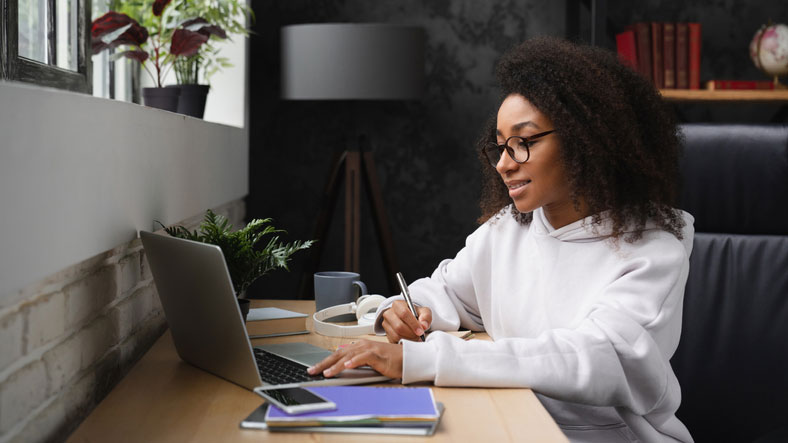 2. Full Time MSW
A traditional route to completing a Master of Social Work program is pursuing the degree on a full-time basis. Students will take this pathway if they have a Bachelor's degree, but do not have the proper coursework completed that waives foundational courses. Academic achievement of a cumulative 2.5 to 3.0 GPA or higher is also needed to get into the program, and this varies based on the program selected.
Typical Program Length
Approximately 60 credit hours will be needed for the full-time program, which includes foundational and traditional coursework in social work. Examples of foundational courses consist of entry-level social work practice methods, human behavior theory, and policy and advocacy topics. Specialization topics consist of advanced clinical practice, advanced research methods, and various topics related to the concentration selected.
Number of Credits
The amount of credits needed to meet degree requirements will vary based on the program selected, but this number will generally be around 60 credit hours. Field experience will generally be spread out into four semesters with a certain amount of clock hours needed each week. At least a 3.0 GPA is required by students in order to receive the degree at the end of the program.
3. Part Time MSW
For further flexibility, prospective students can consider taking the Master of Social Work program on a part-time basis.
This is beneficial to professionals that are looking to retain their jobs, have other life obligations, or are not located near their program's campus.
Some online programs will require part-time enrollment.
Program Length and Number of Credits
There are no credit changes to the curriculum when taking a full MSW program on a full-time or part-time basis. Students will often work with an academic advisor to set up the curriculum that works on their schedule with a customized amount of credits pursued in each semester. Generally, part-time students will complete the MSW in three to four years.
Availability
Part-time availability will depend on the institution offering the program, but it is widely available for students to consider. In some cases, this can be pursued with the advanced standing format to ease coursework throughout a two-year span. Schools will often put a limit on how many years a student can pursue part-time programs, so specific guidelines should be reviewed before applying.
Louisiana State University Advanced Standing MSW Program
The College of Human Sciences and Education offers an MSW degree with an advanced standing format at the Baton Rouge campus or online. Entry into the program requires the completion of a CSWE-accredited Bachelor of Social Work and averaging a 3.0 GPA or higher. A course in Differential Diagnosis (or equivalent) is needed prior to beginning the specialization coursework, and this can be taken in the summer prior to the fall semester to satisfy if needed.
Students taking the program at the Baton Rouge campus will complete the degree in consecutive fall and spring semesters. The internship will be split among the semesters, and two elective courses will be completed in both sessions that meet specialization needs. Online schedules will depend on when the courses are offered throughout the year.
University of Southern California Advanced Standing MSW Program
37 credit hours are needed when pursuing the advanced standing format through the USC Suzanne Dworak-Peck School of Social Work. Admission for students takes place in the fall or spring semester. There are three different specializations to consider when pursuing this program: adult mental health, youth and families, and social change and innovation.
What are some courses you might take?
Examples of required coursework within a specialization, such as Adult Mental Health and Wellness, includes the following: Policy in Integrated Care, Explanatory Theories of Health and Mental Health, and Advanced Practice with Complex Social Work Cases. Each specialization will have its set of required courses and elective options that students will complement those studies with.
Winthrop University Advanced Standing MSW Program
The College of Arts and Sciences has a unique weekend format for the advanced standing program that requires 39 credit hours to complete. The weekend offering provides convenience for those that may be working professionally during the work week or may have other life obligations. A concentration in Empowerment Practice is available for students to select.
What are some courses you might take?
Each course will require five specific days during the weekend: one Friday and two Saturdays and Sundays. There are study periods around these sessions that must be completed by the student for preparation and a final course assignment. Attendance is mandatory for the equivalent of an entire day and all courses are taken within a sequence over a span of two years.
University of Central Florida Full Time MSW Track
The College of Health Professions and Sciences has a full-time MSW track that is completed at the Orlando campus. This requires 62 total credit hours, which is divided up into 48 academic credit hours and 14 field education credit hours. 21 credit hours are reserved for core courses, 18 credit hours will go toward the clinical practice specialization, and an additional 9 credit hours are for elective options.
What are some courses you might take?
Half of the curriculum should include coursework at the 6000-level or higher. Prerequisites to get into the program include completing liberal arts courses within humanities, mathematics, physical or biological science, social sciences. There is an online program alternative for the traditional and advanced standing format, but this is only available in a part-time format.
Columbia University Full Time MSW Track
The School of Social Work requires 60 credit hours to complete the MSW degree, and this curriculum is split up between 42 academic credit hours and 18 field education credit hours. For the latter, a total of 1,200 clock hours are needed at the foundational and advanced specialist levels within the program. For the advanced year, there are over 28 different ways for students to customize the degree.
What are some courses you might take?
Curriculum customization depends on if the student is taking the program on-campus or online, and there are limitations for the latter. Some specializations are only available on-campus, such as school-based work and gerontology. All four concentrations, or methods, are available online: Advanced Clinical Social Work Practice, Advanced Generalist Practice, Policy Practice, and Social Enterprise Administration.
Arizona State University Full Time MSW Track
The School of Social Work offers various full-time programs which can be completed at the Phoenix and Tucson campus or in a convenient online format. The traditional program is completed in two years with the ability to specialize in direct practice or in administration and community practice. The online program also requires two years and students can specialize as an advanced generalist.
What are some courses you might take?
Additionally, the advanced standing program is available for students that begins in the summer and is completed in one year with more locations at ASU West and ASU at Yuma. All internships require 480 total clock hours in both the foundational and specialization segments of the program. Example courses include Program Evaluation, Social Policy and Services, and Macro Social Work.
Temple University Part Time MSW
The College of Public Health offers a variety of options to complete an MSW program, including part-time either at the Philadelphia campus or online. 60 total credit hours are needed for the traditional program and can be completed in three to four years. Physical course meetings are generally available throughout the summer and Saturdays in the fall and spring semester on campus.
For this program, students will select both a concentration and specialization along with the foundational coursework that is needed. Two concentrations are based on either clinical practice with individuals or families, or macro-level practice within a community. Specializations can be in Children and Families, Health and Mental Health, or a customized version with a certain grouping of electives.
University of Wisconsin-Madison Part Time MSW
The Sandra Rosenbaum School of Social Work offers a part-time MSW program with classes that take place on Saturdays on-campus. This can be pursued through the advanced standing format or traditionally and is often completed in two or four years, respectively. Specialization opportunities include gerontology, youth and family, and health and mental health.
Students will not have ability to transfer between the full-time and part-time programs and will need to reapply if desired. Transfer credit is not accepted into this program, but students do have the ability to test out of certain courses if they meet the criteria. Applicants looking to get into the advanced standing format must have completed their CSWE-accredited BSW program in the last five years.
California State University-Northridge Part Time MSW
The College of Social and Behavioral Sciences offers a online program that can be completed in two to three years. While the two-year program is for full-time students, the three-year format is ideal for those that need additional time to complete their studies. Regardless of format, students will follow a cohort model and must complete weekly assignments and quizzes.
Course lectures will take place once weekly in a live setting with courses between 5:00 PM and 9:00 PM in the Pacific time zone. Students can choose to participate in the live session or view the course on-demand at their convenience. Field education courses are not in an asynchronous format and require attendance for one hour with a small group of students.
Social Worker Salary Range and Job Outlook Data
As history has progressed, we have become aware of more and more issues that individuals and communities struggle with, and in turn the field of social work has continuously expanded. This will continue to remain true for a long time to come. Indeed, the Bureau of Labor Statistics reports an overall projected job growth rate of 9% for social workers by 2031 – well above the average for other professions. This number is even higher for community and social service specialists, who show a projected job growth of 12%. If you want to invest in a reliable career that can sustain you for the long term, this is an excellent option for you.
Different sectors of social work offer very different salaries. The Bureau of Labor Statistics reports that those in the mental health and substance abuse sector earn a median annual wage of $49,130 per year. Those in the top 90th percentile of the sector, however, earn $97,300 or more. Healthcare social workers, meanwhile, earn a mean annual wage of $62,310, with the top 90th percentile earning $86,820 or more. This shows that there is a significant range of salaries available in the social work sector, and shows how it could pay off to hold advanced certification in your area of specialty.
MSW Curriculum
Most CSWE-approved MSW programs offer similar curricula from one school to the next.  Traditionally, there is a foundational year and a specialization year for the student. This specialization will depend on what the college has available, such as emphasizing coursework in gerontology, mental health, youth and families, social policy, or as an advanced generalist.
Some of the common courses that students will find when pursuing either the foundational or specialization portion of their curriculum include the following:
Foundations of Social Work Practice
Diversity and Social Justice
Human Behavior and the Social Work Environment
Social Work Policy and Advocacy
Advanced Practice with Individuals, Groups, or Families
Advanced Research Methods
Leadership and Management in Social Work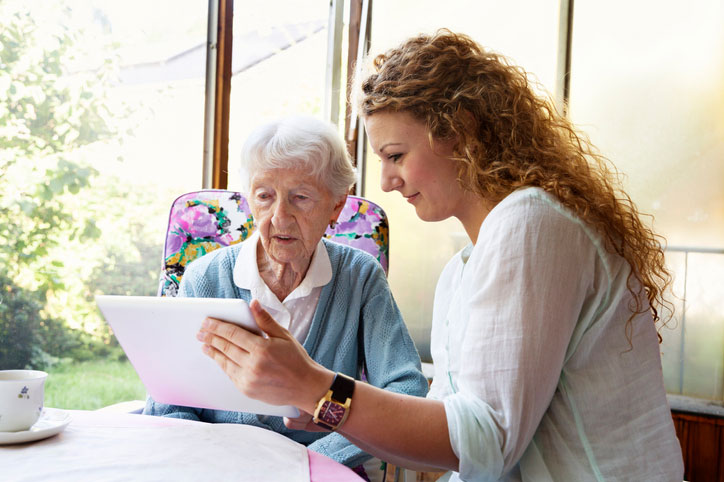 How Long Does it Take to Be a LCSW?
For many, earning an MSW is a path to becoming a Licensed Clinical Social Worker. The MSW represents the biggest step to meeting the requirements necessary to gain state licensure, but there is more involved in the process. Obligations will depend on the state that the candidate is looking to be licensed as there may be different requests for jurisprudence examination and the need for a background check in the application process.
While there are opportunities to gain certain licensure after obtaining a Bachelor's degree or Master's degree, potential candidates will need to go through a post-graduate work session prior to becoming clinically licensed on their own. Regardless of the amount of clock hours needed (often falling between 3,000 to 4,000 hours), there is usually a two-year minimum that individuals must follow in this process. On the opposite spectrum, many states set a varying time limit to complete this work as well.
Typically, candidates can complete other obligations, such as jurisprudence exams and general examination through the Association of Social Work Boards (ASWB), while completing their post-graduate work. Adding together the graduate program and post-graduate work requirements for LCSW licensure, individuals can expect three to four years at minimum to receive this designation based on their educational background in social work.
FAQs
Is there any way to abridge the MSW degree process?
The main way students can abbreviate their master's program is by receiving their BSW. This can eliminate a significant amount of one's foundational master's coursework, as you already will have received it as an undergraduate. In some cases, prior field work can be transferred into your program, but it is worth consulting directly with your program to confirm that this will be possible.
Do part-time programs require less field work?
No. Part-time programs ask for fewer hours per week from students in exchange for a longer-term program. It does not mean less work or fewer practicum hours expected.
Are there disadvantages to part-time programs?
Part-time programs should offer an education as comprehensive as full-time programs. The only challenge students may face is of personal endurance: it can be difficult to sustain a program that lasts too many years without providing direct professional development in the meantime. However, for students who cannot make a full-time program possible, it is an excellent option, one that many choose to pursue.
Search the Top Programs in Social Work