North Carolina MSW Programs
Schools with MSW Programs
12 MSW programs in North Carolina
Social Work Licensure
Social Work Careers
North Carolina is known to be a beautiful and tranquil place to call home. Within this incredible state, social work propects may find opportunities that can assist them in becoming educated and licensed professionals within their field. Through online MSW programs, students can dive deeper into the social issues that are presented to residents, as well as the many different options for changing lives. If you live in NC and are looking for online MSW programs to engage in, read more in the guide below.
In the state of North Carolina, the most popular city for online MSW programs is Chapel Hill. This city provides the most preferred online MSW program through the University of North Carolina, as well as one of the most well-known universities. UNC has CSWE-accreditation for their program, which means its quality has been thoroughly reviewed and accepted by the accreditation agency. Residents from all over the state can apply for this program, making it a great option for you regardless of where you currently reside.
Consider featured online MSW programs that are currently accepting applicants for their Master of Social Work degree.
AD
Consider a Featured Online MSW Program
Click the university name for information on admissions, courses, accreditation status, and more.
School / Program
Online Program?
Advanced Standing Availability
Course Information
Fordham University
check_circle Online
check_circle Advanced Standing Program Available
Accelerated, full-time, and part-time options. Advanced standing for qualified students with a BSW
Baylor University
cast_connected Online
No GRE Scores Required
check_circle Advanced Standing Program Available
2 Specializations: Clinical Practice or Community Practice. Standard MSW and Advanced Standing MSW.
University of Denver
check_circle Online
No GRE Required
check_circle Advanced Standing Program Available
Two online graduate programs: a traditional MSW and an advanced standing MSW
Simmons University
check_circle Online
No GRE Required
check_circle Accelerated Track Available
Accelerated: 15-month immersive program
University of Southern California
check_circle Online
Bachelor's Degree Required.
check_circle Advanced Standing Program Available
Advanced standing program available to earn an MSW degree in under 1 year
Regis College
cast_connected Online
check_circle Apply with No GRE
class Complete in as few as 8 semesters
Overview of MSW Social Work Degrees in North Carolina
While knowing where to obtain your degree is an important tidbit of information, students should also know which agency regulates the licensure for social workers within their state. Through these agencies, you can learn more about the specific requirements for obtaining licensure, which schools are recommended and methods for licensure upkeep throughout your career. In North Carolina, social workers are licensed through the North Carolina Social Work Certification and Licensure Board.
Online MSW Programs in North Carolina
Deciding to pursue your degree online can be an excellent choice for flexibility throughout your degree programs. Online degree programs can provide the same level of quality in their courses and assignments as standard programs, while allowing you to engage in your daily responsibilities without interference. In North Carolina, students can take part in online MSW programs through reputable universities that have received accreditation through the CSWE. Depending on the type of program you enroll in, there may be some in-person requirements to be completed before the conclusion of your degree program.
AD
MSW Programs That May Be Currently Accepting Applicants
Spotlight on One Online MSW Program in NC
The University of North Carolina – Chapel Hill: The most popular university for students interested in pursuing the MSW online is the University of North Carolina at Chapel Hill. This school provides an online MSW program that can be completed in around 3 years. Students with extensive work experience in the field of social work may also take advantage of an advanced standing option which can reduce the amount of time it takes to complete their degree. Specialization options at this school include: Direct Practice and Community, Management, and Policy Practice.
List of Programs in NC
AD
MSW Programs That May Be Currently Accepting Applicants
CSWE Accredited MSW Programs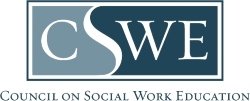 The CSWE (Council on Social Work Education) is the top accrediting board for MSW programs. Below you will find a list of CSWE accredited social work programs in North Carolina .
All Social Work Programs
AD
MSW Programs That May Be Currently Accepting Applicants
AD
MSW Programs That May Be Currently Accepting Applicants
Search the Top Programs in Social Work