<!- mfunc feat_school ->
Featured Programs:
Sponsored School(s)
<!- /mfunc feat_school ->
One of the central philosophies behind the social work profession is the knowledge that the field must adapt to the social landscape so that individuals, families, and communities can get the help they need. This certainly extends to advancements in technology, as new tools come around that help social workers make an even greater impact on the communities they work with. The National Association of Social Workers (NASW) concurs, writing, "Technology has transformed the nature of social work practice and greatly expanded social workers' ability to assist people in need."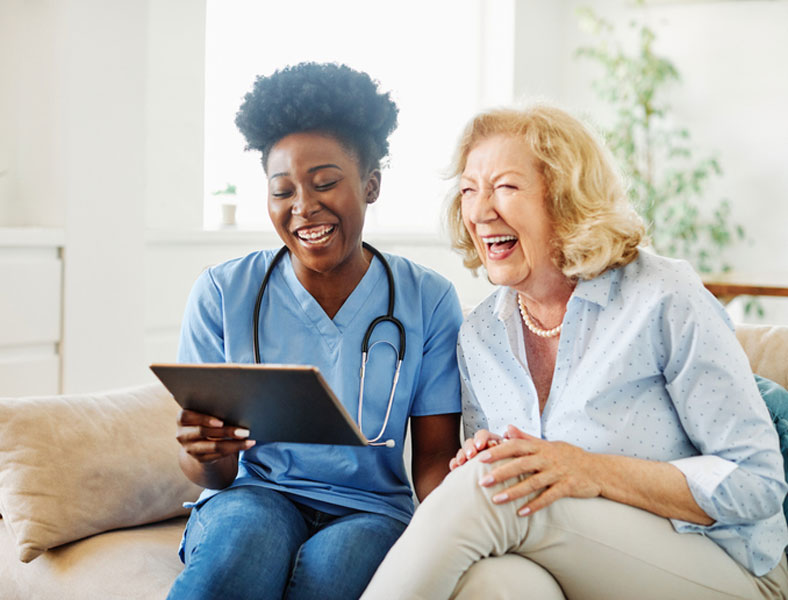 How Has Social Work Changed Over Time?
The field of social work has always evolved in accordance with the needs of the times. In fact, social work originated as a group of public programs that were individually designed to help different populations facing hardships primarily related to poverty. Social work expanded into the field we know today as people began to recognize the widespread need for support programs of all sorts, from child welfare to addiction recovery to health care services.
Technology in Social Work: Key Topics
This article will look at the place of technology in social work, showing that technology has played an important role in the advancement of the following key areas:
Research innovations
Management technologies
Telehealth and accessibility
Educational options
Job opportunities
If you are an aspiring social worker, you'll see how this technology makes it easier than ever to enter the field, get your first work experience, and perform your duties to maximum impact. Read our article below to learn more about the state of social work technology today as well as where the field is heading in the future.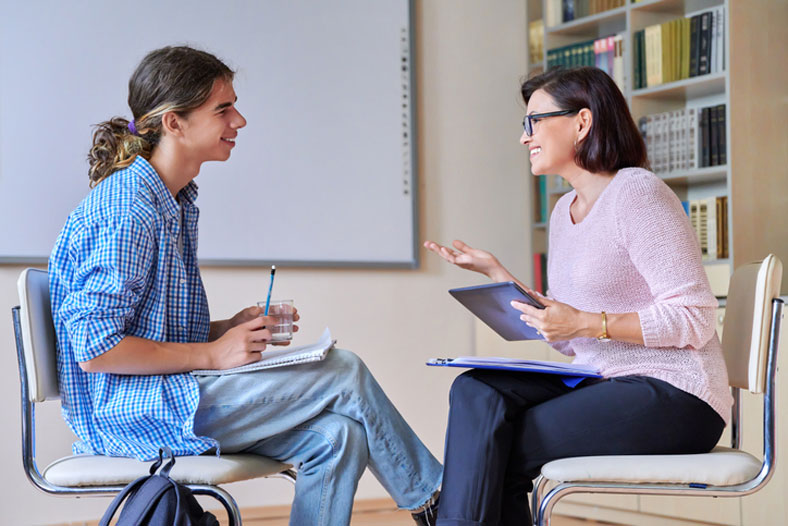 Research Innovations
One of the most important ways that technology has extended the reach of social work is by making it significantly easier to collect up-to-the-minute data, which in turn has produced significantly more research and scholarship on subjects including the needs of particular populations, the efficacy of existing social services, and more.
Digital technologies both expedite and expand research processes that help social workers enhance what they offer to communities in need.
Below are a few of the ways that social work technology influences the services available in a community.
Understanding Population Needs
Though some might perceive that people in contemporary times have greater needs than in earlier eras, the reality is that our tools of measurement have actually simply exposed needs that were previously unrecorded. For this reason, there are instances where technology in human services has for the first time recorded long-standing problems that various communities are facing, making social workers better able to address those needs.
In looking at the history of technology in social work practice, we can see that the more data social workers are able to record, the better they are able to develop strategies and implementation methods that get to the heart of the issue. Since social workers are involved in civic issues on the micro, mezzo, and macro levels, this can mean refining direct one-on-one services in a specific community, rethinking the service priorities for a given community, or advocating for policies informed by statistics-driven causes. Social workers at all levels would agree that the impact of their work has been enlarged by the insights that data collection has given them.
Since many of these data collection programs are still relatively new, we are only just seeing the benefits of technology in social work. The data will only grow more and more useful with time, as it begins to show how a community is affected by a particular issue over time.
Evaluating Implementation Methods
In addition to providing illuminating information on the needs of populations, social work technology also allows practitioners to collect data in real time, allowing their own organizations as well as social scientists the opportunity to review and reflect on their implementation methods.
If data is showing a decreased need for the services a social work organization is providing, it can be a show of the program's effectiveness and an indication that they can expand or adjust their reach to address other community needs. If data shows increases or plateaus in client needs, it could be a sign that a particular implementation method is not producing the results hoped for, and that it is time to change to a new process. These data tools can also be used to conduct comparative investigations, showing the results of several different approaches to help determine which one is the best fit for the organization and population in question.
Data collection can also be an important way to keep social workers focused on some of their highest priorities within a community, frequently serving as a reminder of the underlying issues that they are most focused on addressing. Some might argue that too much focus on data collection could distract from direct services, but this is more likely to mean that the current research focus is not adequately in tune with an organization's core mission. Developing illuminating, comprehensive, and useful data collection objectives is an important aspect of the field of social work today.
Management Technologies
Social work technology has also aided in the implementation of social services by streamlining and organizing responsibilities that previously took up a large amount of managerial time and energy. A few of the ways that management technology have eased the administrative burden on social workers include the following:
Standardized client data collection
Long-term record keeping
Provider performance evaluation
Eases collaborative working (sharing a case between social workers)
Many of these tasks used to consume a significant amount of time for social workers, with some social work positions being primarily occupied by administrative labor rather than offering supportive services. To be clear, there are still plenty of excellent administrative jobs for social services organizations, but they too are now able to direct their efforts with greater efficiency having ceded many of their most time-consuming organizational duties to technology.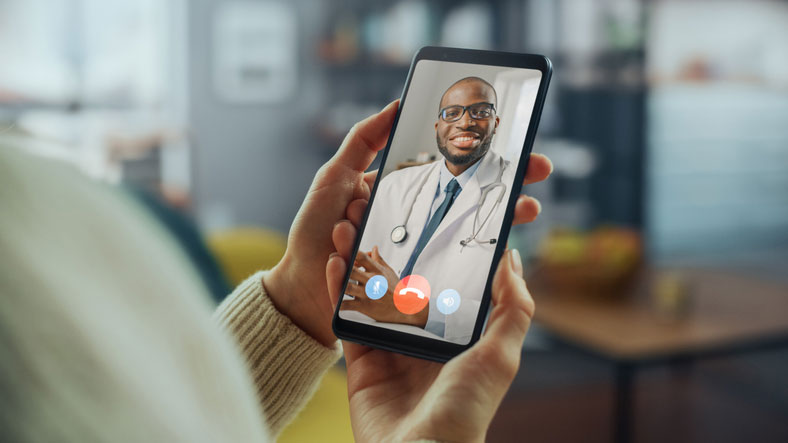 Telehealth and Accessibility
While the former two categories of technology in social work have focused on the improvements from the social worker's perspective, the rise of telehealth is as useful to those in need of social services as it is to social workers themselves.
For social workers and clients alike, telehealth has made a world of difference in delivering high quality services at the largest scale possible.
The CDC, writing about telehealth in a medical context, notes that "telehealth is a promising public health tool because of its … potentially significant impact on medically underserved populations through increased access." Indeed, the rise of telehealth spares patients the auxiliary costs of getting medical treatment, such as ride fare and longer absences from work due to travel times. This is especially true for handicapped individuals for whom commuting is a physical, financial, and logistical burden.
For those skeptical of the efficacy of telehealth, please note that in many contexts, telehealth provides all of the same support as in-person visits, meaning there is no loss of quality or efficiency in telehealth. By the same token, there are still services that require in-person visits to assure the appropriate level of care.
Telehealth also can be a major cost-saving measure for social service organizations. For example, an organization that provides individual counseling services might have previously needed numerous private rooms at their facilities to accommodate numerous sessions taking place simultaneously. Thanks to telehealth, those organizations can save the money spent on larger facilities and redirect it toward extending or enhancing their services.
Finally, telehealth is another way that social workers can expand the sheer volume of individuals and families that they are able to work with. Telehealth saves both social workers and their clients the time that it can take to perform administrative tasks such as intake forms, and appointments can stay focused on clients' most pressing issues.
Virtual Education Opportunities
In addition to easing the duties of social workers, digital technology has also made it easier than ever to enter the profession. There are numerous online universities offering top notch social work educational opportunities at the bachelor's and master's levels that don't require students to leave the house.
Because of remote learning, more and more students are able to enter the field of social work.
Online educational opportunities are a tremendous boon for those who need to continue supporting themselves while in school, as they can be incorporated into your existing schedule without the disruption of commuting or even potentially relocating in order to attend classes. There is a huge variety of online degree options that address the many different logistical needs of social work students.
For more information about the degree requirements to become a social worker and an index of our recommendations for the top online educational opportunities for social workers by state, take a look at our Guide to Social Work Degree Programs. For other information about the career path of a social worker, take a look at our homepage here.
Internships and Field Work Opportunities
Most Master's in Social Work programs require field work, which is another arena in which virtual options can open up opportunities for students that they might not otherwise have had. Because so many social work professions now deal with their clients virtually, there is no loss in experience that comes with getting one's first professional opportunity in a virtual setting. Rather, it is building up a new generation of social workers who are used to the ins and outs of social work technology and will only continue to help strengthen the place of technology in social work.
The Future of Social Work
For all of the reasons listed above, the rise of technology in social work points to an exciting, engaging, and impactful future of the field. Those who are intrigued by the thought of joining the social work profession should feel bolstered by the knowledge that they will have the opportunity to participate in the field in a pivotal moment of innovation.
Though still relatively new for us, the data-tracking services that have transformed the social work profession will continue into the future, providing long-standing data on issues that had previously not been measured (or were not measured as accurately). This means that we will only get a clearer and clearer picture of the needs of underserved communities, directing social workers to respond accordingly.
Management and administrative technologies are also likely to continue to proliferate in the years to come, further refining the existing organizational systems for social workers and sparing workers some of the most draining responsibilities of their jobs. This means that social workers of the future will only have more and more time to occupy with the parts of their jobs that a computer can't replicate, meaning they will be able to devote their energy more fully to creating differences in the lives of others.
Though it is to be seen how the state of telehealth will proceed in the aftermath of COVID-19, it is reasonable to assume that we will also see an expansion of telehealth in the generations to come, due to our increased reliance on computers and the many cost- and time-saving efficiencies of telehealth services.
Finally, the high quality of online education programs and the significant way that they can make education more accessible to students suggests that this is also an arena that will only continue to trend forward. Students taking advantage of online education programs are getting in on the ground floor of an important new way of building professional expertise.
If you are inspired by the social work profession and excited by the new frontier of social work technology, now is the time to take your education and career into your own hands, investing in both yourself and our overall society by entering this noble and ever-evolving field.
Search the Top Programs in Social Work