<!- mfunc feat_school ->
Featured Programs:
Sponsored School(s)
<!- /mfunc feat_school ->
If you don't yet hold a bachelor's degree but are eager to pursue a career as a social worker, it's probably been recommended that you pursue a BSW degree. Indeed, a BSW can provide an excellent foundational knowledge of the social work profession. However, the real advantage of a BSW degree arrives in graduate school, as it is the only path that will accelerate your educational journey. This is where Advanced Standing MSWs come in.
The advanced-standing MSW is a unique opportunity for students with a BSW to complete the MSW degree in less time and with fewer requirements. Hundreds of schools have created advanced-standing programs using both on-campus and online platforms to accommodate students from around the country. Students eligible for advanced-standing can complete the MSW in as few as 12 months.
If you know you intend to become a social worker, a BSW followed by an Advanced Standing MSW is the fastest way to achieve your goals.
The purpose of an advanced-standing MSW program is to advance students' understanding of various social work topics without providing a lot of repetitious information they have already learned in previous degree programs.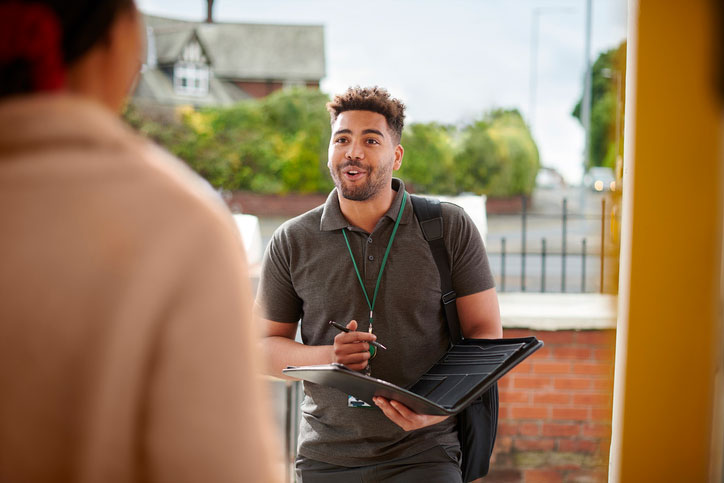 Advanced-Standing MSW Programs Require a BSW (Bachelor of Social Work)
An advanced-standing MSW program is designed specifically for students who already have a bachelor's degree in social work as it builds on previously learned content. For students beginning their social work journey, a traditional MSW program would be the best choice. Most advanced-standing Master of Social Work degree programs are shorter than the traditional MSW program (as mentioned, some are fewer than just one year, many are less than two year programs).
If You Do Not Have Your BSW, But a Bachelors in Another Program Area, the Traditional MSW is For You
Many colleges of social work are offering their advanced-standing MSW online in conjunction with a traditional MSW program. Keep in mind that CSWE-accredited programs are preferred in most states for their licensure - there are a number of online CSWE-accredited advanced-standing MSW programs - be sure to speak with the admissions representatives at each school you are considering.
Students that are able to enroll in these programs have the added benefit of not only a shorter completion time, but potentially lower tuition costs for their Master's in Social Work degree. If you have already completed your BSW and are seeking advancement options in your current career, you should consider advanced-standing MSW degree programs near you or online.
Who Should Consider an Advanced-Standing Master of Social Work?
People interested in enrolling in the advanced-standing MSW program may be wondering about how this degree program measures up against standard MSW programs.
The primary difference between the standard MSW and the AS MSW is that the standard program includes a lot of general components to social work that BSW holders have already learned during their bachelor's experience.
Standard MSW programs were designed for upcoming social work professionals that do not currently hold social work degrees, but are seeking a transition into the field of social work. Therefore, the advanced-standing MSW can provide learners with the same information as traditional programs, just without unneeded repeating classes.
Online Advanced-Standing MSW Programs
The tech era has brought about many changes in society. On a more specific note, the field of education especially has undergone a lot of improvements and innovation over the last decade. These changes have brought about many improvements to the delivery of education through the internet and personal computers. The introduction to online degree programs presented a slow start for people that were concerned with the quality of these degree programs and how they could contribute to obtaining better jobs.
The Primary Difference Between the Advanced-Standing and Traditional MSW is Time and Credits
In comparison to traditional MSW programs, online advanced-standing MSW programs consist of the same curriculum and in some cases the same instructors. If you require convenience with your education, the online route may be the best one to take.
Online advanced-standing MSW programs can be excellent resources for new students that want investment without the hassle. The online course is set up similar to traditional courses. Students can look through their current assignments, view due dates and even complete their mid-terms and final tests through the online classroom.
Teachers regularly communicate with their students through a virtual email and discussion tool, which makes the ease of communication beyond what is found in the traditional learning environment. Scheduling courses and homework time can be at your discretion when enrolling in these online programs, which is a major reason why so many students choose this route for their education.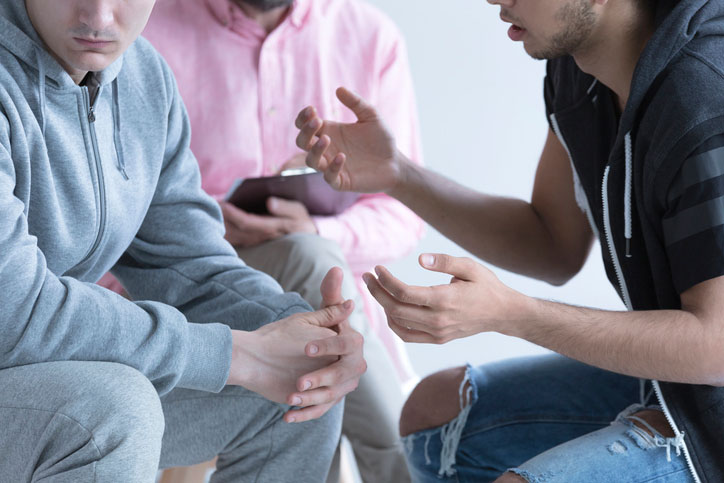 Online CSWE-Accredited Advanced-Standing MSW Programs
Online programs are widely available. Conducting an online search for CSWE-accredited online advanced-standing MSW programs returned a lot of results for our team of educational experts, who have searched for some of the most popular school options to assist you along the way. The list below contains some popular universities that are currently offering online AS MSW programs.
As you read through what each has to offer, try and compare these topics to what you would like from your online program. Considering the benefits of each university, reviewing their curriculum and aligning your goals with their standards can assist you with making the right choice for your education.
Some of the Best and Most Reputable Online MSW Programs with Advanced-Standing Options
University of Southern California Online Advanced Standing MSW Program

The online Advanced Standing MSW Program through the USC Suzanne Dworak-Peck School of Social Work provides a flexible yet challenging education experience for students from all over the country. Students who enroll in the full-time advanced-standing online program could finish the program in as little as one year.
<!- mfunc feat_school ->
Featured Programs:
Sponsored School(s)
<!- /mfunc feat_school ->
The curriculum for this program is identical to the curriculum utilized in the on-campus programs. This curriculum strives to educate students on a variety of social work skills and is aligned with the 9 social work competencies outlined by the CSWE.
This program allows students to choose between part-time and full-time, and requires that students complete 37 credits in order to graduate. Students are also able to choose a study concentration. Students must complete a 1000-hour field placement under the supervision of a licensed social worker. The concentrations offered through this program are:
Adult Mental Health and Wellness
Children, Youth, and Families
Social Change and Innovation
Courses you might take
Since this program divides the program into multiple concentrations, students complete courses that align with their field of study. Advanced-standing students are also exempt from introductory social work courses. Below are examples of courses that students typically complete in each study concentration:
Adult Mental Health and Wellness
Courses may include Psychopathology and Diagnosis of Mental Disorders;Substance Related and Behavioral Addictive Disorders and Recovery; and Loss, Grief, and Bereavement
Children, Youth, and Families
Examples of courses include Social work in early care and education settings; Mental Health practice with children and adolescents; and Social work in juvenile justice settings
Social Change and Innovation
Courses may include Management and Organizational Development for Social Workers and Policy and Social Change
In addition, students typically complete their field placements working with populations that align with their study concentrations. This provides students the opportunity to practice implementing the skills learned in the classroom into the field. More information regarding the curriculum can be found here.
Admissions standards and requirements for this program
Students must submit the USC online application and supporting documentation for general admission, which include the following:
Online application
Application fee
Resume
Official transcripts
3 letters of recommendation: 1 must be a faculty from BSW and 1 must be agency field placement supervisor
Letter of intent
Other requirements are that the student earned a BSW from a CSWE-accredited school within 5 years of applying to USC and earned a minimum cumulative undergraduate GPA of 3.0, in both social work courses and overall.
Boston University School of Social Work

The Boston University School of Social Work has grown immensely throughout the last several years to include several campuses and multiple online program options. The online Advanced Standing MSW program through BU is designed to be completed on a part-time basis. This means that students typically complete this program in 6 consecutive semesters (including summer terms). The program is designed to utilize a self-paced approach with weekly Live Classroom sessions to connect students with peers and faculty, as well as for faculty to provide live instruction. Students complete approximately 43 credits in order to graduate.
Courses you might take
Boston University School of Social Work Advanced Standing program utilizes a similar curriculum at all program campuses, including online. Boston University divides the program into a clinical track and a macro track, and each track follows its own curriculum. Upon program admission, students select either the clinical track or the macro track, which guides their course schedule throughout the program.
Students enrolled in the clinical track will take courses such as clinical practice with individuals, racial justice, and social work practice ethics. Students are also able to complete 3 elective courses, which may include trauma therapy with children, brief intervention treatment, and substance use disorders.
Students enrolled in the macro track will take courses such as Human Service Management, Community Organization, and Planning and Program Development. Students in the macro track are also able to take up to 3 course electives. Please visit BU's website for more information.
Admissions standards and requirements for this program
In order to be accepted into the BU online advanced-standing MSW program, students must meet the general acceptance criteria, in addition to requirements specific to the advanced-standing program.
The general admission requirements include the following:
Personal statement paper
Professional resume that is up to date
Three references
Transcripts from undergraduate education
Application fee
A phone interview (if requested by applicant or by invite)
The additional requirements for admission into the advanced-standing program are:
Completion of a BSW from a CSWE-accredited institution within the last 6 years of applying to BU
A minimum undergraduate cumulative GPA of 3.0
A copy of the final field evaluation completed by the applicant's field supervisor from the BSW program
For the first two semesters, students are engaged in coursework only. Beginning in the third semester, students begin the 1000 hour field placement while taking two courses simultaneously. This format is sustained until graduation.
Simmons University

Simmons University has been well known for providing education in the helping professions for many years. In 2014, the Simmons University School of Social Work first introduced its online MSW program, allowing students from across the country to earn their MSW from anywhere. Currently, Simmons offers both traditional and advanced-standing online MSW programs.
The online advanced-standing MSW program can be completed in approximately 16 months. The program entails the completion of 37 credits (as opposed to 60 in the Traditional track), which are made up of 24 academic credits and 13 field education credits.
This program is unique in that students enrolled in the full-time track complete 4 14-week long semesters, with two courses per semester and field education during the last 3 semesters. Students can also enroll in a certificate program that is completed simultaneously with the MSW. The certificate program options are:
Practice with Groups and Families
Mental Health Practice
Trauma Practice
Courses you might take
One benefit of this program is that the majority of students follow the same course schedule.
Simmons breaks the online advanced-standing MSW program down into the following terms (4 terms total):
Assessment and Diagnosis and an Elective Course
Advanced-Standing Seminar, Advanced Clinical Practice, Field Education
Evaluation in Social Work Practice, Advanced Clinical Practice (Part II), Field Education
Social Welfare Policy, Substance Use and Social Work, Field Education
This is the typical program format. However, this schedule may be different for students who are also completing a certificate program.
Admissions standards and requirements for this program
Like other advanced-standing MSW programs, the primary eligibility requirements for entry into the online Advanced Standing MSW program at Simmons University are the completion of the BSW from a CSWE-accredited school within the last 5 years of applying to Simmons and an undergraduate cumulative GPA of at least a 3.0.
More specifically, Simmons requires that students earned an undergraduate cumulative GPA for social work courses of at least a 3.3.
To apply for this program, students must submit materials to meet both general admission requirements and the specific requirements for advanced-standing status.
The general admission materials required are:
The Simmons School of Social Work online application
Professional resume
Application fee
Transcripts from the student's undergraduate institution
Three letters of recommendation
Statement of Professional and Educational Intent
Additional optional materials if necessary, such as an English proficiency exam
Students must also submit the following in order to be considered for the advanced-standing program:
Letter of recommendation from BSW internship supervisor
Advanced-standing essay: this must be completed in addition to the statement of intent. This essay asks for applicants to reflect on their BSW internship experience and discuss the social work frameworks that they used, a case example, and skills that they want to learn in graduate school
BSW final field placement evaluation
Florida State University
If you have already completed a BSW at an accredited university, you may be looking for methods to jumpstart your advancement within a quicker time-frame. Florida State University currently offers an advanced-standing track to students that have completed their BSW, have a minimum of 400 field experience hours and a minimum GPA of 3.0 during your undergraduate program. The advanced-standing track can be completed in around 2 years for most students, but does contain a part-time option for individuals with heavy work loads.
Case Western Reserve University
Earning your BSW at an accredited university can set you on track for acceptance into advanced-standing programs such as the MSW offered by Case Western Reserve University. This program requires that students complete 36 credit hours towards their degree, which can be completed in around 2 years. This program can either focus on direct social work practice or community social work practice, which can be great options for students with varying career aspirations.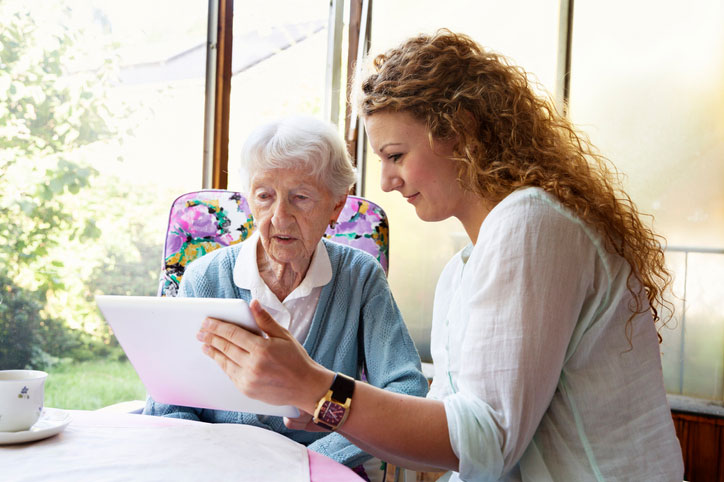 What to Look for in an Online Advanced-Standing MSW Program
GRE Requirements
Typically, programs do not mandate that applicants submit GRE scores. Many programs list GRE scores as an optional component to submit with the program application. However, specific requirements for each program vary and can be located on each program's website, or by contacting its admissions office.
GPA Requirements
To be eligible for admission into an advanced-standing MSW program, students typically need to have earned and maintained at least a 3.0 GPA while earning their BSW degree. However, this requirement could vary by institution.
Does the program require campus visits?
While not always required, campus visits are be an opportunity to become more familiar with the institution and allow students to go on tours, see classrooms and common areas, and meet faculty.
Campus visits are typically not a requirement, especially for those applying for online programs. However, more information regarding campus visits and opportunities to tour university campuses can be found on each program's website or by contacting its admissions office.
Does the program have field placement and licensure support?
It is common for institutions to provide hands-on support for both field placements and social work licensure.
Most programs have a field education office that not only helps students locate a field placement, but also provides resources and field education seminars to support students in completing field education. Field education offices either assign students a placement site or help students search for one.
In terms of social work licensure, institutions generally provide a presentation and/or a seminar during the last year of the program that outlines how to apply for social work licensure, exam question practice, and answers frequently asked questions. Additional licensure support varies by institution.
Typical Coursework to Expect for the Advanced-Standing MSW
Generalist Social Work Classes = junior & senior year of a BSW OR 1st year of traditional MSWs.

Specialist Social Work Classes = Advanced-Standing MSW OR 2nd year of traditional MSWs.
The actual substance of your degree program lies within the curriculum. Everything you need to know about a degree program can be found in the quality of the courses you take and how well the information is delivered to you. One of the benefits to online education is that you can engage in self-learning that can help you to establish study methods and learning tactics that can work for you independently. In the online environment, students can learn at their own pace, use the online resources that are most helpful to them and take part in constructive discussions that can assist in relating the material to the real-world environment.
Advanced-Standing Courses Similar to Traditional MSW Coursework
Courses that are included within the online advanced-standing MSW program are similar to those found in standard MSW programs. Students can learn about the actual practice of social work professionals, the application of various treatment and support techniques available for use with the public and the policies that dictate the work of social work professionals.
There are also courses specific to the needs of different specialized fields, such as behavioral and mental health, healthcare and social services. A variety of skills and techniques can be learned by students that are interested in making a difference in the lives of those they work with.
List of the most common concentration tracks for Advanced-Standing MSW Programs
| Concentration | Description |
| --- | --- |
| | This concentration provides students with the skills needed to work with adults in a variety of settings. This concentration places an emphasis on psychopathology with adults, substance use, and evidence-based screening and treatment approaches. |
| | This concentration focuses on theoretical frameworks and evidence-based approaches that can be used when working with children, youth (adolescents), and their families. Skills learned may include trauma-informed care, family therapy/dynamics, and play therapy. |
| | This concentration is designed for those interested in mezzo and/or macro social work. This work is crucial to the well-being of those at the micro level because it involves advocating for socially just policies and community functioning. Students enrolled in this concentration learn skills that focus on conflict resolution, community planning, policy, and advocacy. |
| | This concentration prepares students to engage in clinical practice with individuals (of all ages), families, and groups. While this concentration is more broad than other clinically-focused concentrations, this area of study equips students with the skills needed to work in nearly any social work setting. Skills include conflict resolution, screening and assessment, and evidenced-based interventions. |
Supervised Experience Prior to Licensure
In addition to standard courses, students are also required to take part in a supervised internship experience prior to becoming licensed at the master's level. Many students within the advanced program will already be working full-time in the field of social work, which could help them gain the hours needed for the internship requirement.
Your internship experience can provide valuable exposure to the social work profession, helping you identify where you'd like to invest your efforts as you shape your career.
Some universities also allow students to locate their own placements for the internship, which can ensure that you get with the right type of organization for your professional growth.
Getting the most out of your social work internship
Though they might not be the first thing on your mind when considering graduate school opportunities, internships are a deeply important part of your introduction to the social work profession, providing practical experience that complements what you learn in the classroom. It is also a substantial part of your work as a graduate student, with many schools requiring many (read: thousands) of work hours in order to graduate.
However, your internship shouldn't feel like it's tacked onto your MSW experience. Rather, it's a crucial learning experience that can help you develop your interests as a practitioner while building key skills, such as working with individuals from diverse backgrounds and gaining a better understanding of the challenges facing vulnerable populations.
Finally, your work as an intern will not just be an investment in the future but also offer you the opportunity to make a difference in the present, impacting the lives of all of those you work with. If you're becoming a social worker, chances are you have been drawn to the profession so that you could help others. Your internship experience will put you on the ground to do that right away, empowering you by showing how much you can already do to make a positive impact.
Top Sample Courses for an Advanced-Standing MSW
Read through the topics provided below to become more familiar with what you can expect to see in these programs.
Advanced Social Work Practice: As experienced social work professionals, the courses provided in this program build upon what has been experienced in lower level programs. This course can help students learn advanced tactics and procedures used in the field of social work, as well as some clinically-focused techniques for future clinical professionals. Students also focus on the needs of individuals and groups, since the methods for working with both often differ depending on the purpose. As part of this course's requirements, students are tasked with evaluating their own understanding of previously covered techniques prior to completion.
Behavioral and Cognitive Methods for Social Work: Working with individuals or groups within the field of social work requires a greater understanding of the human brain and its processes. In this course, students can take an in-depth look at human behavior, what influences it and social factors that can negatively or positively influence behavior. Differences in cognitive ability can also be researched, which can play a role in how well people can comprehend the services being provided. In this course, students also learn to be aware of their own perceptions of their clients, which can be helpful in providing high quality services in the field.
Advanced Clinical Assessment and Interviewing: At the master's level, social work students are looking for techniques that can assist them with providing high quality care to the clients being served. This course can teach students how to conduct clinical assessments on clients in the field and properly interview new clients for services. Students can learn skills to help them work with stresses or resistant clients, as well as those that are be experiencing severe symptoms or issues.
An Overview of Social Work from the Advanced-Standing Perspective
Advanced-standing MSW programs are a primary choice for social workers that are interested in moving further ahead of others within their field.
While the field of social work is primarily concerned with the needs and rights of people, higher tier social work positions are focused on providing great quality care for all people within a community.
Management and Leadership Opportunities
In many positions, higher-tier social work professionals are responsible for managing other social workers responsible for working with several different clients on their case loads. The role of the advanced social worker is to review the current care being received and make suggestions to help improve the quality of service being given.
Social work leadership is often a top priority for learners at this level. Since those in these degree programs have already experienced what it is like to work within the field of social work, they may be looking for ways to move up from their current position and have more influence on society. Some positions at this level are involved with the review and improvement of current social laws and policies that dictate how people receive services. The knowledge that professionals within this program have can help them identify areas that need to be changed and submit their ideas to the right authorities.
Social Justice Rights and Policy Education
In addition to management and policy analysis, this field is also be focused on ensuring that people are educated on their rights to service. Social work can include working with the public to help educate them about the many different healthcare, education and family services that are currently available with their community.
Social workers can also implement programs through local health departments to help families learn more about nutrition and the importance of vaccinations. There are many different community-related programs that were developed by social work professionals focused more on preventing future issues that working with people that have already experienced them.
Regardless of which aspect seems the most attractive for you, you can make a difference in the lives of others by completing an advanced-standing MSW program. Our team of educational experts encourages you to get involved with one of these programs in order to get the most out of your education and your career.
What Types of Jobs or Careers Could Be Available Upon Graduation?
Social workers are there for underrepresented people and communities. They promote social justice and equity, standing up for those most vulnerable to the pitfalls associated with poverty and a lack of access to opportunity.
Communities thrive when people have their basic needs met. Social workers understand this. They also understand that environmental factors play a huge role in shaping behaviors and the kind of lives people end up living. This dual focus on both the individual and their surroundings puts social workers in a unique position to redress social injustice in marginalized communities, and advocate for those who have historically dealt with cultural and ethnic discrimination.
It's well understood among social workers that the best chance of being able to really help people overcome their personal problems and environmental challenges starts with making sure the basics are covered first. On the front lines, they serve the needs of individuals by providing direct support through mental health, substance abuse, and career counseling, while also referring clients to social services providers to ensure they have access to essential services and basic necessities.
Through political, social, and legislative action, including everything from policy advocacy to community organizing, they do the hard work of seeing to it the funding and political will are there to provide the services underserved communities are lacking. Social work is about empowering people by giving them the tools and support they need to develop a sense of agency, while putting the structures in place to support the well-being of entire population groups and society more broadly.
Social workers are there for people experiencing traumatic life events and those in need of mental health care and substance abuse services. They are there for people having trouble understanding their medical treatment plans and people in need of affordable housing for their families. They provide career counseling and family mediation services, and even advocate for clients in court.
Job titles and specialized roles in the field are as diverse as the challenges the social work professional community tackles every day:
Social Service Manager
Licensed Clinical Social Worker
Social Policy Analyst
Community Support Advocate
Child and Family Social Worker
Mental Health and Substance Abuse Counselor
Healthcare Social Worker
Child Welfare Social Worker
Social work is a career where caring matters. It's one that relies on both empathy and expertise. It's a field that presents new challenges each day that need to be met with a combination of resolve and creative problem solving. And in a field that's centered on helping people live fulfilled, self-actualized lives, it's also a career where a sense of purpose comes standard.
Colleges all over the country are offering MSW programs in person and online with different areas of focus, and different entry points based on previous education.
The type of degree programs students choose are based on many different factors, some personal and some professional. But the first thing to consider before enrolling in any graduate program is educational history. Having an undergraduate degree in social work means being able to take advantage of advanced-standing MSW programs designed to help students streamline the process of meeting requirements for licensure in advanced clinical and administrative roles.
Some FAQs about Advanced-Standing MSW Programs
What is the foundational coursework for advanced-standing MSW programs?
Similar to other programs, advanced-standing MSW programs offer a variety of required and elective courses.
One benefit of advanced-standing programs is that those who are eligible are exempt from completing the traditional foundation courses that are typically required for the MSW. This curriculum includes introductory courses, such as Introduction to Social Work, Human Behavior and the Social Environment, and Social Policy. For that reason, courses included in advanced-standing programs are more commonly referred to as required clinical/macro courses. These courses are advanced because students would have already completed the foundation courses when earning their BSW.
Therefore, instead of foundation coursework, student complete a specific list of required advanced courses. These courses are clinical and macro focused (depending on the area of focus) or a mix of both.
These courses include:
Clinical Practice with Individuals
Clinical Practice with Families
Psychopathology
Ethics
What are the elective concentration courses for the advanced-standing MSW program?
Students enrolled in advanced-standing MSW programs are usually able to take a number of elective courses in addition to the required courses. These electives fall under specific concentrations/specializations, or are otherwise related to a specific therapeutic approach or technique.
Examples of elective courses include:
Brief Intervention Therapy
Cognitive Behavioral Therapy
Trauma-Informed Care with Children
The required courses briefly address these subjects. However, elective courses are a way to provide a more comprehensive education on these topics and approaches.
What is the difference between advanced-standing MSW and traditional MSW programs?
There are a few differences between the advanced-standing and traditional MSW programs. First, students admitted to an advanced-standing program must have completed the BSW from a CSWE-accredited program, typically within the last five years of applying to the MSW program. Whereas a BSW is a requirement for the advanced-standing program, this is not a requirement for the Traditional MSW program. The degree requirement for admission into a Traditional MSW program is a Bachelor's degree.
Another difference is that students enrolled in advanced-standing programs are exempt from most foundational courses, as they would have already completed these courses when earning the BSW. This includes courses such as Human Behavior and the Social Environment, any basic social work introductory courses, and social policy. Students enrolled in traditional MSW programs must complete both foundation and advanced courses.
Finally, students in advanced-standing programs have fewer field education requirements than those in traditional programs. It is common for students in advanced-standing programs to complete only one field placement, whereas students in the traditional MSW program are required to complete two field placements. The rationale for this is because students enrolled in the advanced-standing program completed a 400 hour field placement while earning the BSW.
Are Advanced-Standing programs available as a part time program?
Generally, institutions that offer an advanced-standing MSW program also offer students the choice of completing the program on a full-time or part-time basis. Students completing the program full-time can typically finish the program in approximately one year. Students enrolled on a part-time basis often finish in approximately two years.
What is the Advanced-Standing MSW meaning?
The term "advanced-standing MSW" means that students enter the program with a BSW and are eligible to be exempt from the foundational social work courses that are required in a traditional MSW program.
However, the MSW degree itself is the same, regardless of the program type.
Search the Top Programs in Social Work