<!- mfunc feat_school ->
Featured Programs:
Sponsored School(s)
<!- /mfunc feat_school ->
If you're looking for a career path that will let you make a difference in the lives of others, the social work profession may be your calling. This meaningful and impactful work promises to stay engaging and educational the more experience you gain, making it a job whose rewards continue with time.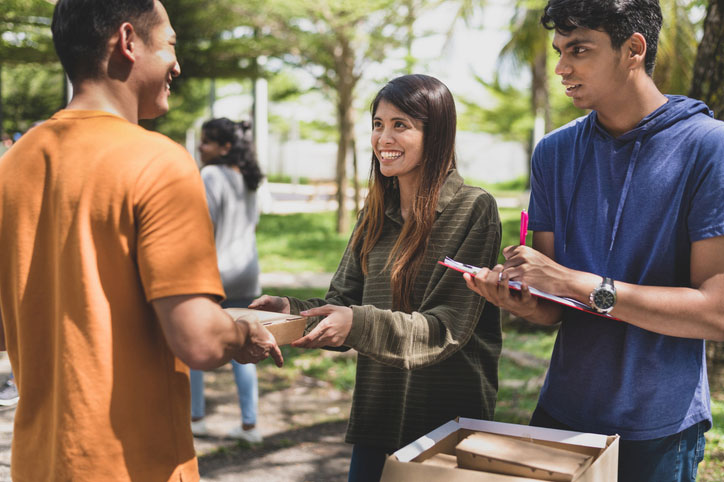 In order to become a practicing social worker, one must hold a Master's in Social Work (MSW, or an MSSW or MSSA degree), indicating that you have the training needed to step up to the challenging work that is expected of you. To qualify for your master's degree, you must already hold a bachelor's degree in any subject. However, for students who don't yet hold master's degrees but are certain that they'd like to pursue careers in the social work profession, there are bachelor's programs designed to fast-track your educational experience.
If you know you intend to become a social worker but don't yet have your bachelor's degree, a Bachelor's in Social Work (BSW) is a great way for you to build your knowledge and gain firsthand field experience.
The training one receives as a Bachelor's in Social Work student is so extensive that many BSW degree holders get to bypass some of the coursework in their MSW programs. This means that a BSW can abridge your time in school, an enticing offer for those who need to obtain a bachelor's degree.
You might consider reading about Online BSW programs. This is an emerging degree within social work that is ideal for people looking to finish their degree online.
The BSW can also be utilized as a gateway degree program for learners interested in moving forward into licensure as MSW graduates or even those planning to move further into LCSW licensure. This degree program can be your first big step into a career that can partner you with individuals, families, and social groups in need.
Why a BSW?
One way that this degree program prepares you for such a career is through a dense curriculum focused on social work. While you are engaged in this program, you can learn more about the initial assessment process that can be so important to determining the needs of your client, the development of a treatment or action plan, and methods for accomplishing each step you provided for client success.
Since individual and widespread need can be such a diverse feat, your degree program may teach you more about collaboration of services within your community for the optimum progress of your target clients. Most people being served by social work professionals require services from several different provider areas, making it necessary for you to have the skills necessary to make these services available to your clients.
As you read more into this guide, you should consider how a BSW could contribute to your mission as a social work professional. There are numerous degree programs available in the U.S. that can help you meet your career goals.
Summary of Online Study
Online degree programs can be a fantastic opportunity for students whose schedules or location of residence would otherwise restrict their educational options. Until recently, remote education was seen as a last-choice possibility for universities. However, recent developments in technology have enabled a seamless transition into the new era of virtual schooling, offering fantastic courses that are now accessible to more students. Even many traditional in-person programs now offer their courses online, recognizing the tremendous benefits of the virtual model.
If you think you would benefit from the advantages of remote schooling, an online BSW program in your state may be the perfect option for you.
One of the advantages to online educational programs is that you are not limited to your state when seeking schools. Completely online BSW programs can be found in multiple states all across the country.
Another great advantage of virtual school is its scheduling flexibility, which is ideal for students who are working at the same time that they're in school. Online programs are designed to fit into the rest of your life, allowing you to work toward your professional goals at a sustainable rate. Many online programs are offered in both full-time and part-time models to suit students' varied needs.
When enrolled in an online BSW program, you can expect to spend some time getting to know the online classroom - sometimes through a required online orientation presentation. Colleges provide this in an effort to help you become accustomed to the methods for logging in, submitting assignments, and completing timed tests through the online class.
Most instructors post the syllabus for each class, along with a week-by-week list of reading assignments, required submissions, discussions, and tests at the onset of the course. This can allow you to plan weeks ahead - making this convenient for adults with busy or unpredictable schedules.
While you are a student in an online BSW program, you should expect to be required to log in to your courses at least 2-3 times per week. Your attendance can be measured by your log ins, as well as your timely submission of assignments and discussion participation.
Communication between you and other students, as well as you and your instructor can be completed with ease in the online setting. Most online programs have an embedded email tool which can allow you the opportunity of quick contact when in need of information.
Campus Based BSW Programs
Many students in today's college generation are enamored by the convenience provided by online educational programs. However, there are a lot of students seeking entry into BSW programs that may seek out the traditional and trusted method of learning through on-campus BSW programs.
Respected universities such as the University of Alabama, Purdue University, and the University of North Carolina offer on-campus Bachelor of Social Work programs for students interested in this method of learning. These 4 year programs can provide you with hands-on experience and in-person learning to help shape your knowledge of this incredible field.
Traditional BSW programs typically take place on campus, with day and night courses being offered depending on your need. At the beginning of your degree experience, you can work with an enrollment counselor to schedule your courses - with most requiring 1 - 3 class visits a week.
Campus-based BSW programs often consist of lectures in the in-person classroom, as well as examinations and tests conducted in person. Most campus-based programs still utilize the online classroom as a setting for submitting digital homework and finding additional resources for studying and project completion.
Students may seek out campus-based degree programs due to their reliability or possibly due to their personal learning style. Many students may function more effeciently in a classroom that is free of distractions while having access to immediate feedback from their instructors.
Many of the universities that offer on-campus programs also offer online versions of their BSW programs. In some cases, you may even find hybrid programs that can blend elements from the online and campus environment for your optimum growth.
Advantages of Studying on Campus
A college education can be an extremely important tool in the development of your career and professional future. Most students choosing to pursue a bachelor's degree on-campus may prefer to learn in-person, with consistent access to instructors and other learners in their program.
There are multiple benefits associated with learning in the traditional setting, including the ability to attend lectures and gain educated insight from your professors that you may not have access to in the online setting. Campus-based programs provide face-to-face interactions with knowledgeable and experienced social work instructors, which can provide you with a more realistic outlook on your future career while working through your courses.
Indeed, one of the greatest advantages of an on-campus program is the opportunity for direct mentorship.
This can be of great benefit to students who are eager to jump-start their professional careers, as in-person programs offer more networking events and job fairs that will put you face to face with other social work professionals. There are certainly ways for determined students in online programs to build up these relationships on their own, but on-campus experiences build these opportunities into their offerings, making them easier for students to come by.
Another advantage to choosing to pursue your degree on-campus is that you may have access to more in-person practicum or internship experiences that are not provided in the online setting. Many traditional courses can include the option of participating in social outreach programs, real-world social work expert visits, and course laboratories that can provide you with priceless experience for your future career.
The on-campus learning experience can also allow you learn during specific times of the day or night, without being distracted by activity around you. Some students prefer a learning environment that is separate from their personal environment, so that they can better focus on the curriculum during their program.
If you are the type of person that learns more efficiently in-person, you should take advantage of campus-based BSW programs in your area. During your 4-year learning experience, you can gain tremendous knowledge about your submit area, participate in hands-on practice, and make relationships with other future social work professionals during your program.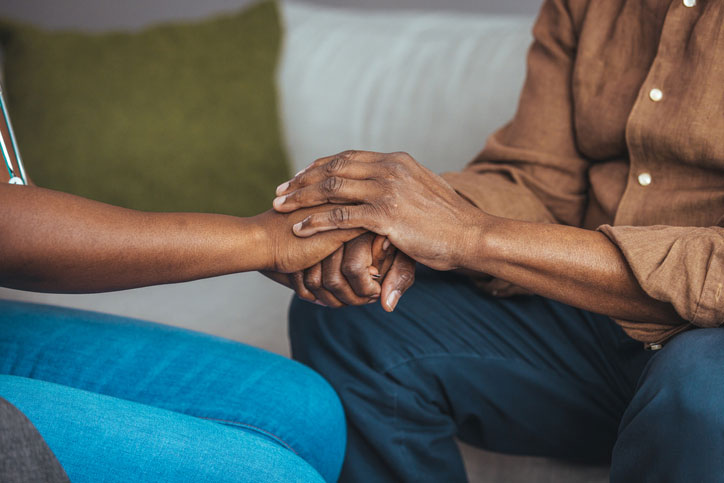 Gaining Field Experience with a BSW
Though it is not possible to become a full-fledged social worker with just a BSW – you need an MSW for that – there are entry-level opportunities available for those with bachelor's in social work degrees that can provide valuable field experience for those who are planning to develop their professional careers further. These can help you decide where you would like to specialize in the social work profession, allowing you to pursue your MSW with an unusual amount of focus and firsthand knowledge of the issues you'd like to address in your career. Titles for entry-level social work professionals include the following:
Group facilitator at a rehabilitation center
Student services program advisor
On-call operator for abuse hotline
If you hold a BSW and wish to enhance your future studies, these are all excellent ways to build up your experience and dive into life as a social worker.
Bachelor's Degree Programs in Social Work
As you step foot into your first course within your BSW program, you can expect to begin gaining helpful knowledge that can help you assist people working through life's most difficult circumstances. The onset of your degree program may include a look into the development of the social welfare field and its missions for the American people.
<!- mfunc feat_school ->
Featured Programs:
Sponsored School(s)
<!- /mfunc feat_school ->
Courses pertaining to the development of this program can provide you with more insight into the overall purpose of the social work field, allowing you to build upon these facts through additional courses during your program. The courses that you participate in during your program can help to create the social work professional that you can be after graduation.
The courses you participate in during your program can help create the social work professional you can be after graduation.
Human Behavior and the Social Environment is a popular course option that can be found in large number of BSW programs. This course can outline a person's biological, psychological, and social development throughout a lifespan. This course can be incredibly important for students that seek to understand human behavior and what drives people to interact with their environment in the ways that they do.
Child Welfare is another well-known course within the BSW curriculum. The child welfare division is a large component in the social work field and includes protecting children that may be subject to abuse or neglect. This course can provide you with information about identifying children in need, assessing for services, and providing services to meet their needs.
Mental Health and Substance Abuse is a class option that can provide learners with the opportunity to see the social environment through the eyes of people that are struggling with addiction or mental health diagnoses. There may be a large number of people in the social environment that require assistance with finding appropriate services for their ailments, but do not have the resources to obtain the help they need.
Your job as a social work professional may be to help people seeking out services to better their lives. These courses and many more can help you identify these people and connect them with services or organizations that can help change their lives indefinitely.
Bachelor's Degrees in Social Work FAQs
Is a BSW necessary to become a social worker?
No. A BSW is a great option for motivated students who don't yet hold a bachelor's degree but know that they'd like to become social workers, as it will help expedite the process of receiving your MSW degree. However, it is by no means a requirement to qualify for an MSW.
Can I start a social work career with just a BSW?
While there are some entry-level options in social work organizations for those who don't hold a master's degree, an MSW is a firm requirement in order to qualify for licensing as a social worker. If you would like preliminary field experience, these entry-level positions could provide good exposure to the profession and help you figure out your social work focus area.
Do students determine their social work specializations while getting their BSWs?
It is not expected for BSW students to arrive with knowledge of their intended specialization – in fact, most students aren't expected to decide on this until they are fairly far into their MSW programs, having gained extensive knowledge of the many focus areas within the field.
Search the Top Programs in Social Work