<!- mfunc feat_school ->
Featured Programs:
Sponsored School(s)
<!- /mfunc feat_school ->
Though it might not be the first to cross your mind, the state of Washington is an excellent place to establish your career as a social worker, starting with its excellent educational resources. If you are a student who doesn't yet hold a bachelor's degree, consider starting your path in the Pacific Northwest.
If you don't yet hold an undergraduate degree, the first step you need to take is getting your bachelor's. If you are confident that you'd like to pursue a career as a social worker, you can expedite your education with a Bachelor's of Social Work (BSW).
Though not required to qualify for an MSW program, a BSW makes you eligible for one-year master's programs down the line, shaving off a significant amount of graduate coursework.
This is why BSWs are an attractive choice for purpose-driven students looking to get their feet wet in the world of social work.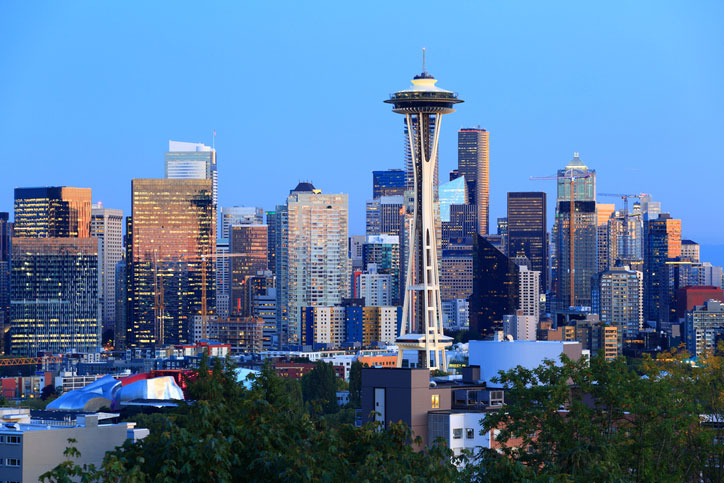 The Bachelor of Social Work program can introduce you to common social problems and standard social work practice in several different treatment areas. Some students may benefit from engaging in traditional programs offered on campus, while others may prefer the convenience of online BSW programs.
In the online environment, students may have the freedom to complete homework assignments at times that work the best for them. Online courses are also preferred since students can log in to their courses from any location with a computer and internet connection.
Weighing Options for the BSW? Consider Online
As you sort through various BSW programs along your path, you should consider which programs fit your specific needs before enrolling in any program. Innovating online BSW programs can be found at multiple universities across the U.S.
When you begin your search for the perfect BSW program, you may find that each program offered contains a unique curriculum, requires various credit hours for completion, and may have different requirements for degree completion. It can be beneficial to spend some time reviewing each of these specific requirements so that you know what to expect when enrolling into a program.
BSW Degrees in Washington
Some additional universities that provide BSW programs for incoming learners include:
Seattle University
Heritage University
Eastern Washington University
University of Washington
You are encouraged to explore the programs available at these schools prior to deciding on a college to enroll in.
Already have your BSW? Check out MSW programs in Washington (includes online).
From city-based schools to more rural options, in-campus models to 100% remote programs, there are educational opportunities for people with a wide range of needs and goals.
It's important to note that BSWs will not make you eligible to become a licensed social worker. In order to do that, one must get their master's degree from a CSWE accredited university. However, a bachelor's in social work can give you broad exposure to your intended profession, helping you figure out where your interests lie and allowing you to cultivate your skills right away. These degree programs train new social work professionals to fill the many open entry-level positions in child welfare, healthcare social work, mental health contexts, and more.
University of Washington: BA in Social Welfare
The University of Washington's Bachelor of Arts in Social Welfare is a CSWE-accredited degree program that can provide you with knowledge relevant to social work practice in a variety of treatment fields. This program can take 4 years to complete for most learners and is offered in full-time format.
The BASW program can be suitable for learners that are intrigued by social work practice and interested in pursuing entry-level positions after graduation or moving forward into MSW or PhD programs after finishing their degree. The curriculum of this program can provide learners with skills related to practice with multiple treatment groups.
As part of the degree requirements, students enrolled in the University of Washington's program may also be required to participate in an internship near the end of their program. The purpose of this internship is to provide students with valuable knowledge and hands-on experience with actual clients in the field.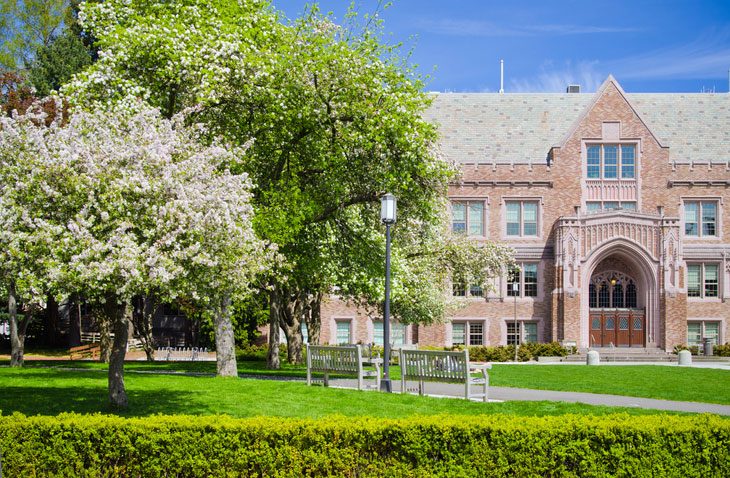 Sample BSW Courses
The best way to learn more about what to expect in a BSW program is to review the program curriculum. Course descriptions can provide you with valuable insight into the topics covered during each course and the intended outcomes of the program altogether.
Cultural Diversity

Cultural Diversity is a common course to find within BSW programs since it can provide learners with knowledge into the various treatment groups that they can come into contact with during their normal duties. The goal of this course is to expand the knowledge and understanding of students' within different cultures, religious groups, and socioeconomic classes within their treatment area.

Behavioral Health

Another course that can provide a specialized skill set to learners is Integrated Behavioral Health and Healthcare in Social Work. This course seeks to provide students with higher knowledge into therapeutic interventions in mental health, behavioral health, and general healthcare.
Courses like this one can help students increase their skills in assessment, which can be beneficial when finding needed services for clients in the field. This course can also include a treatment planning component for practice with mock scenarios and clients.
In addition to specific treatment sectors, you may also participate in courses that can increase your social work practice skills with various groups within your community. Social Work Practice with Children, Adolescents, Adults, and the Aging Population may be additional courses you are required to take during your program.
Essential workers: How social workers have responded to COVID-19
Throughout the COVID-19 pandemic, social workers in Washington State have proven to be instrumental in providing services of all types to vulnerable populations. Social workers immediately stepped up to provide crucial support to those in facing serious hardships, from homelessness and loss of employment to mental health challenges and domestic violence. In the earliest stages of the pandemic, they quickly adapted their services to comply with social distancing guidelines, such as conducting virtual counseling sessions, as well as providing direct support through initiatives like food and supply deliveries and other services for the needy.
The pandemic reveals the bravery and generosity of social workers, who put themselves on the front lines to deliver help to those in need.
In many cases, this meant risking direct exposure to the virus during the worst of the pandemic to deliver care that benefited individuals, families, and communities alike. While some may be daunted by the sacrifices social workers make, those who feel called to the profession can appreciate the deep rewards of healing the world during a time of crisis.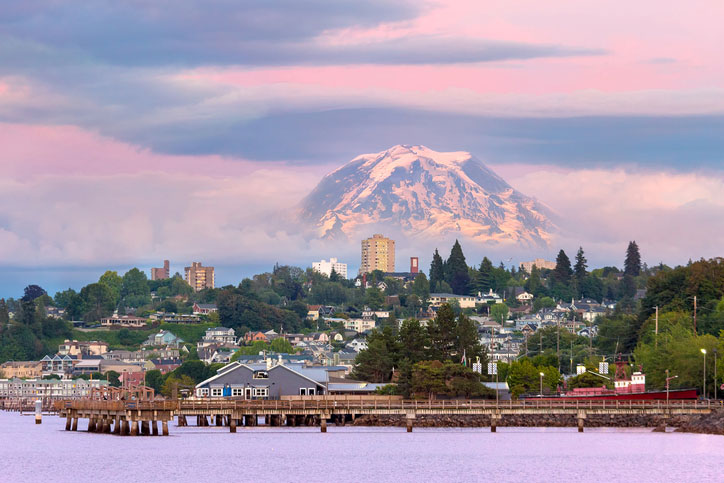 Washington BSW Careers and Salaries
Many new students entering into BSW programs are curious about the types of careers being offered to BSW graduates. The field of social work can expand to many of the most popular career fields in society, including education, healthcare, and social services.
<!- mfunc feat_school ->
Featured Programs:
Sponsored School(s)
<!- /mfunc feat_school ->
Social workers can find careers working with students in the school system that may have extensive behavioral, emotional, or educational needs. The added support of social workers in this area can provide students with access to additional assessment services, which can lead to better educational outcomes. According to the Bureau of Labor Statistics, child, family, and school social workers in Washington earn a mean annual salary of $60,230.
A degree in social work in Washington may also lead you to working with clients receiving health services through hospitals or other health providing agencies. These career fields can be popular with social work graduates due to the high demand of the healthcare field. On average, healthcare social workers in Washington earn a mean annual salary of $71,800.
The pay for all other social workers in the state of Washington is currently $79,210 on average each year, much higher than the mean annual wage of $63,010 social workers overall. The amount you make as a social worker in this state can vary depending on the field you choose to work in, the years of experience you have, and the demand for social workers within your specific field.
FAQs
Will a BSW make me eligible to become a licensed social worker in the state of Washington?
No, nor will it in any other state. Nationwide, a master's degree is required in order to qualify for licensure.
How will a BSW help me in my MSW program?
A BSW will eliminate a significant amount of coursework from your master's program. This is because Advanced Standing (one-year) MSW programs are designed specifically for those who already hold their BSW degrees, as they'll have already covered much of the material as undergraduates.
Why is Washington a good place to become a social worker?
Washington state offers high pay for social workers while having a lower overall cost of living than other high-ranking employers of social workers, such as California and New York. It also offers numerous excellent social work degree programs at the bachelor's and master's level. These factors make Washington an especially attractive place for a social worker to build a thriving career.
2021 US Bureau of Labor Statistics salary and employment figures for Social Workers, All other, reflect national data, not school-specific information. Conditions in your area may vary. Data accessed March 2023.