Consider a Featured CSWE Accredited Online MSW Program
AD
MSW Programs Currently Accepting Applicants

University of Denver - Online Master of Social Work (MSW)
-
Earn an MSW in 18 months with DU's online advanced standing program.

Fordham University - Online Master of Social Work
-
Advanced standing for qualified students with a BSW. CSWE Accredited.
Washington MSW Programs
Schools with MSW Programs
11 MSW programs in Washington
Social Work Licensure
Social Work Careers
Located in the Northwestern tip of the U.S., the state of Washington may be an ideal place for adventurous and dedicated learners to pursue a degree. The field of social work can be an extraordinary place to settle into a degree program that focuses on helping others in their times of need.
If you are a resident of the state of Washington or nearby state, you should read more in this guide as we outline what kind of programs may be open for you to enroll in. All over the state of Washington, students can choose from 11 MSW programs when seeking reliable options for jump-starting their careers.
8 of these programs contain accreditation through the Council on Social Work Education (CSWE), meaning they have the highest level of accreditation for social work degree programs. Seattle is the most popular city for MSW programs, closely followed by Tacoma. Students interested in finding MSW programs to enroll in can find them through universities such as Seattle University, the University of Washington, and Walla Walla University.
Consider featured online MSW programs that are currently accepting applicants for their Master of Social Work degree.
Consider a Featured Online Social Work Program
Click the university name for information on admissions, courses, status of accreditation, and more.
| School / Program | Online Program? | Advanced Standing Availability | Course Information |
| --- | --- | --- | --- |
*Sponsored Online Social Work Programs
Online MSW Programs in Washington
For those that may be more accustomed to convenience with education, Washington may also offer online MSW programs for you to consider. The online MSW is similar to the traditional MSW in that is provides CSWE-reviewed curricula that contains well-researched and updated materials for your use. The end result of these programs can often be licensure, which can take place after a supervised work experience in the field.
Many online MSW programs consist of concentration paths that may be helpful to students intrigued by working with diverse groups within society. Child, Youth, and Family Social Work may be one popular option for people that would like to work for social service agencies, while Mental Health Social Work and Healthcare Social work might be ideal for people interested in partnering their social work knowledge with various trade industries.
AD
MSW Programs Currently Accepting Applicants
MSW Curriculum and Degree Type Options in Washington
The curriculum for these programs may include both relevant course work in social work, as well as a supervised internship requirement. Each of the components included can be vital to a student's comprehension of what all goes into being a helpful social team member.
Online MSW programs can also be available in different formats in order to assist students with varying personal schedules. Part-time, full-time, and advanced standing MSW programs may be open for enrollment for those interested. No matter what your intentions are, the people you plan to influence, or the type of work experience you have in the field, there can be online MSW programs in Washington to fit your needs.
CSWE Accredited Washington MSW Programs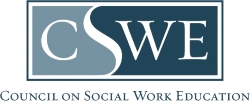 The CSWE (Council on Social Work Education) is the top accrediting board for MSW programs. Below you will find a list of CSWE accredited social work programs in Washington.
All Social Work Programs in Washington
AD
MSW Programs Currently Accepting Applicants
AD
MSW Programs Currently Accepting Applicants
Search the Top Programs in Social Work