CSWE Page<!- mfunc feat_school ->
Review of the Best Online CSWE Accredited Programs
There are over 800 programs at the bachelor's and master's level that have currently met the CSWE's standards for social work degree programs, making this agency a huge provider of reliable accredited degree programs.
This accreditation should be seen as a necessity as you determine which program you will choose to pursue your social work education. It ensures that you will receive a thorough education meeting clinical standards for professional social work roles.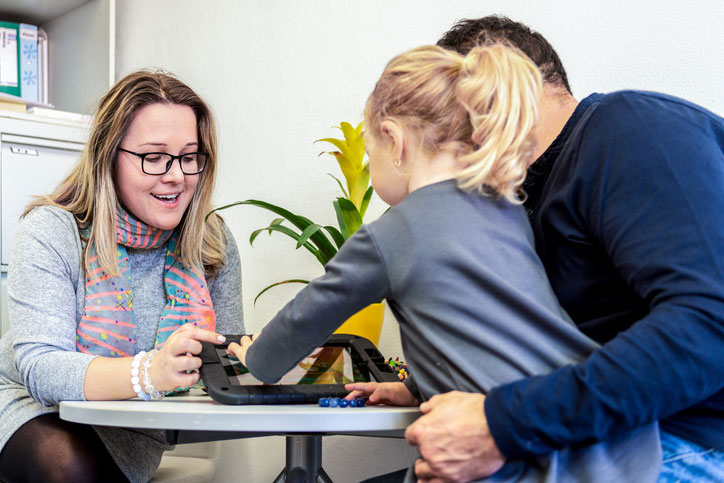 Since social work graduates may also be required to obtain a professional license in their field, receiving a degree from an accredited program can be a make-or-break factor in becoming approved for licensing.
Agencies like the CSWE can provide students with concentrated information about reliable degree programs, so that they do not choose a program that cannot help them meet their goals. The increase in online degree programs throughout the United States has warranted a need for quality-driven agencies like the CSWE to ensure that students are provided with as much information as possible about the usability of their degree.
Commonalities of CSWE Accredited MSW Programs
As you browse through the requirements of each CSWE-accredited online MSW program, you might find that there are similarities between each program. This is likely due to the accreditation standards and what each program must provide to learners during their learning experience.
Part Time, Full Time, Advanced Standing MSW
A lot of the MSW programs currently available online offer students the option to complete their degree program at a part-time, full-time, or advanced standing rate. Each program reviewed through the CSWE can provide you with more information on the enrollment statuses available at each school, with most offering multiple options for you to choose from.
Campus Visits
Since the online MSW can lead to licensure, some schools that have received accreditation may require that students engage in some variation of campus visits throughout their program. Some of the programs with this requirement may state that students attend campus 1 time per semester, on select weekends, or during the last semester of their program.
Zero Campus Visits
There are multiple programs currently available that require no campus visits, which would be ideal for students that already have a supervision placement in mind within their local area. Each of these options may be common within the accredited online MSW programs listed on the CSWE website.
Availability
The largest commonality between these online and accredited programs is their openness and availability. When browsing currently available programs, you might notice that the majority state that they are open to students all over the U.S.
This can provide you with a huge variety of options to pursue outside of what is offered in your home state. Choosing from programs at different universities all over the country can ensure that you choose the most fitting degree program from those provided.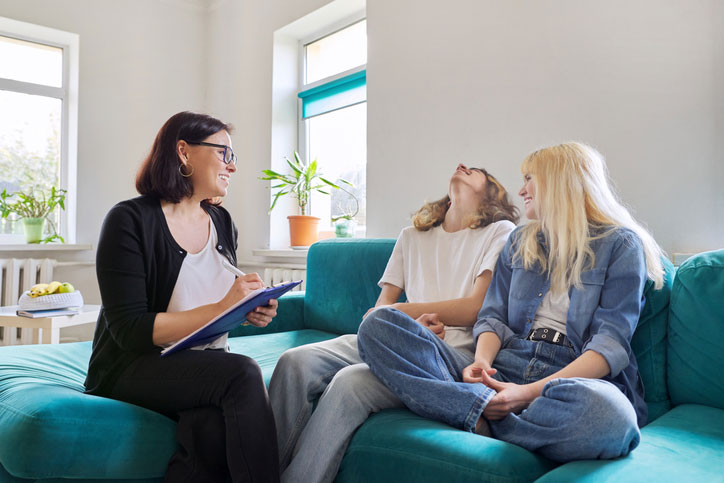 FAQs About CSWE Accreditation for MSW Programs
How is a program reviewed?

In order for a degree program to be considered for accreditation, the institution must first prepare a self-report of their program for representatives of the CSWE to review. Following this process, the CSWE will conduct site visits to review the program, instructors, and curriculum of the pending degree program. If the university meets all of the standards of the application, self-report, and site visit protocol, it can be considered for accreditation for a period of time.

How long does accreditation last?

Universities that have received accreditation from the CSWE may qualify for different accreditation terms depending on their needs. Some college programs currently hold accreditation that is reviewed yearly, while others may not be reviewed more often than once every 6 years. The renewal accreditation process ensures that these degree programs maintain a high level of quality over the years, which can be beneficial for incoming students seeking licenses in their future.

Is CSWE accreditation required for licensure?

Students seeking careers as licensed social workers may be required to engage in accredited degree programs to be considered for licensure in their state. Most states in the U.S. currently require CSWE-accredited degree programs to be completed in order to be a candidate for licensure. Since the CSWE is the largest accrediting agency for MSW programs, this could be the agency of choice during your initial search.
Review of Top CSWE Accredited MSW Programs
More FAQs on the CSWE for Students Considering a Master of Social Work Program
Why would you choose a CSWE accredited program?
The CSWE can be an incredibly influential organization for both incoming social work learners and professionals/agencies practicing in the field. This agency is made up of institutions, professionals, and representatives from social work agencies – all with a common goal of increasing training standards to help influence social work practice in the field.
Since members of the CSWE are intertwined within different areas of social work throughout the United States, this organization may have constant access to insight and feedback that is valuable to the effectiveness of the accreditation process. As the field of social work evolves over time, these professionals can participate in creating new and relevant requirements for educational programs in the future.
The CSWE has historically been the longest running and most utilized accreditation agency in the field of social work. Through review of your state's licensing requirements for social workers at different levels, you might find that the CSWE is the leading resource for ensuring high-quality degree programs for this purpose.
What Exactly Does the CSWE Do?
The overall mission of the CSWE is to increase the quality of social work throughout the United States through the assessment and approval of college training programs. This organization was developed to create central quality standards for university degree programs, which helped to increase the number of generalist social workers employed in the U.S.
It ensures in depth training for the social work program
The process by which the CSWE approves degree programs in social work is incredibly in-depth and thorough. Universities that wish to have their programs accredited are required to engage in a specific set of steps that involve an intensive review of their curriculum, site visits, and COA reviews.
It reviews curricula
At the onset of the accreditation process, the CSWE processes applications for consideration. Representatives from this agency review the curriculum of applying universities to ensure they meet the standards for accreditation.
It ensures instructors and internship / field study options are suitable
Additional criteria for accreditation can include implementing instructors with specific qualifications, providing in-person internship options that are suitable for the training standard for social work professionals, and offering the program at a price that is approved by the CSWE.
It may assign a liasion for initial accreditation
The CSWE may also assign a liaison to work with universities working through the initial accreditation process. This person can help school's better understand the accreditation requirements and prepare for their on-site reviews and final approval.
The CSWE reviews each program as time goes on
Over time, the CSWE also provides reassessment to currently accredited degree programs. During this phase of the process, the program is re-reviewed to ensure accuracy and relevance within their social work degree programs.
It is through this method that programs maintain their accreditation over time. Accredited degree programs are expected to adhere to changes and modifications to the educational standards for accreditation during the length of their approval.
It sets the expectations for social work programs
In addition to the general accreditation and renewal responsibilities of the CSWE, this agency also includes multiple representative groups that help to create socially significant expectations for social work educational programs.
Professionals, educators, and members of the general public can be members of this work groups which seek to ensure every aspect of our society has a voice within the development of social work programs. This aspect of the CSWE is what helps to create in-depth and inclusive social work degree programs applicable to society as it stands currently.
Why Consider a CSWE Accredited MSW Program?
Social work degree programs can prepare you for a wealth of career opportunities in multiple specialized fields. Choosing the Master of Social Work (MSW) can be an excellent option for learners that seek multidisciplinary degree options for growth and versatility within their careers.
To get licensed as a LMSW or similar
Many learners entering into MSW program do so with the intent to become licensed within their state after degree completion. Since each state has specific expectations for Licensed Masters Social Workers (LMSW), accreditation can be an important detail to consider when choosing your program.
To take a specialized MSW program
CSWE-accredited MSW programs include all of the required components for professional training at this degree level. The CSWE currently accredits MSW programs with specializations in Advanced Generalist, Children, Youth & Families, Gerontology, Health, Mental Health, Occupational, and Research.
An additional specialization that could be open for you to consider is in Clinical Social Work. CSWE-accredited MSW programs often include an internship requirement that can count towards your overall licensing hours needed to become certified.
To ensure a high quality field study or internship
The course work and internship opportunities available through these accredited degree programs may have been strategically placed to help you meet the milestones required for your state licensing. Programs lacking this type of accreditation may not include these requirement components and may not help you qualify for licensure after completion.
How Do Schools / Programs Become a CSWE Member?
When an institution is seeking accreditation for their social work program, it may be required to engage in multiple steps in accordance with the CSWE in order to be considered. The onset of this process requires different levels of review as outlined below.
Letter of intent
The CSWE requires that universities initially provide a Letter of Institutional Intent along with an eligibility application to the council for consideration. This part of the process includes submission of the university's mission statement, strategic plan, information pertaining to costs of the program, goals of the program, and summarized information about the program's development activities.
Qualify
For programs to be eligible for accreditation, they must meet the minimum qualifying standards outlined by the CSWE. These standards include an initial approval for application from the applying institution's CEO, regional accreditation, legal authority to provide educational services, an Affirmative Action policy, and an inclusive social work staff to help support and maintain the program over time.
Work with CSWE liasion for site visits
After the initial documents are reviewed and approved, the CSWE may assign a liaison from the council to work with representatives of the institution on meeting accreditation standards and organizing site visits. These individuals will work to create benchmark outlines that will be reviewed during each phase of the review process.
Three benchmark phases
The official review of degree programs in candidacy include 3 phases of a benchmark program beginning at the application phase. The candidacy phase of accreditation lasts 3 years and includes 3 official campus visits prior to a final decision on accreditation.
During each benchmark phase, the university's program is reviewed using the benchmark guidelines outlined by the reviewing agency and institution. Site visits are included at each level to observe and review progress outlined in the accreditation plan.
The third benchmark phase within year 3 includes the final review for accreditation. The CSWE commissioner assigned to review the program submits their final report on the university's program at this stage.
The final review
With all information in hand, the CSWE may conduct a final COA review on the university's program prior to issuing a decision on program accreditation. Once approved, the program can officially promote their program as CSWE-accredited.
Programs are reviewed every four years
Programs that have received approval for accreditation for their programs are approved for a period of 4 years. Prior to the end of their accreditation phase, the institution must initiate a re-approval application to become renewed at the end of their 4-year cycle.
Statistics to Know About the CSWE
The CSWE utilizes a strategic process for increasing the quality of educational programs in social work throughout the United States. Within the CSWE, the Commission on Research can provide regular data for consideration for program changes or modifications.
BSW program and MSW program enrollment is increasing: According to the CSWE, enrollment in bachelor's degree programs increased by 14.2% from 2008 to 2018, with master's programs showing an increase of 37.8% within the same time period. However, even with these increases over time, the CSWE reports the bachelor's enrollment within the last year has decreased by 5.3%.
Online social work programs are rising rapidly: The increase in popularity of online programs may also be represented by statistical reviews conducted by the CSWE. Data provided by this accreditation agency states that 6.0% of bachelor's programs, 22.4% of master's programs, and 41.7% of Ph.D. programs are offered entirely online.
Part time and full time students: The range in enrollment status for social work learners may also represent the overall needs of learners pursuing education in this specialized area. Learners with various scheduling needs responded to the CSWE's annual survey to provide an outlook of the overall student populations at each degree level.
Most enroll full time: The CSWE reports that survey results indicated 86.7% of bachelor's learners were enrolled at a full-time rate. Master's level learners totaled 64.5% full-time and Ph.D. students came in at 55.1% enrolled at a full-time rate.