Consider Featured Online Social Work Programs
AD
Programs Currently Accepting Applicants
Choosing accredited degree programs can mean higher quality learning for enrolled learners and better outcomes for individuals seeking licensing in the field of social work. CSWE-accredited degree programs can also allow students to explore relevant topics in the field of social work leading to more informed and better educated professionals.
Considering a Traditional vs. Online BSW Degree
Students seeking convenience with their educational programs may also choose to pursue flexible online BSW programs as part of their educational path. Online programs are typically conducted via the online classroom, which students can access from any location with an internet connection.
Regardless of whether you choose online or traditional programs for your degree, a degree in social work can provide you with the foundation of knowledge you need to provide citizens in your community with high quality care and service coordination.
Several universities across North Carolina that offer Bachelor of Social Work degree programs are:
University of North Carolina
East Carolina University
Fayetteville University
Livingstone College
You might consider a sponsored Online BSW program that is currently accepting applicants.
Consider a Featured Online Social Work Program
Finding The Right BSW Program
If you are just starting your journey towards a career in social work, you may be on the hunt for a reputable and accredited BSW degree program. Each program offered in North Carolina may offer unique attributes that cater to your needs as an incoming learner.
Most of the universities in our database hold current CSWE-accredited BSW programs that you could possible choose from. Click here to jump to the full list of BSW programs in North Carolina.
Popular Accredited BSW Program at UNC Charlotte
We encourage you to look closely at each program to consider the benefits of each before making your decision on which to enroll in. One university that has a high enrollment rate for social work degree programs is the University of North Carolina at Charlotte's BSW.
UNC Charlotte is one of North Carolina's staple universities for degree programs in many different subject areas. The BSW program currently available to learners includes 4 years of in-depth lectures, research, and internship opportunities for optimum training.
This BSW program may also be ideal for learners that are entering the field at the bachelor's level or even for individuals that are considering transition into a master's level program after degree completion. Versatile BSW programs just like this one can be found at multiple universities across the state.
AD
Programs Currently Accepting Applicants
Earn your CSWE accredited online Master of Social Work (MSW) from a university that's pioneered social work education for every generation in need of it: Our Lady of the Lake University. 100% online, No GRE or GMAT is required for admission, and whether you have a bachelor's in social work or have a calling to work in this important field, but graduated with a bachelor's degree in another subject, OLLU's online Master of Social Work has a track for you.
Admissions information.
BSW Degrees and Coursework
It can be overwhelming as a new degree prospect to review multiple BSW programs for enrollment considerations. Since North Carolina offers such a large number of accredited programs, you can rest assured that choosing a CSWE-accredited program can be a smart decision for your professional training.
When you look deeper into BSW programs across the state, you may find a blend of different teaching methods be used to engage learners. Most bachelor's programs include some independent research expectations, group projects, testing, and internship opportunities.
Learning through these different channels can provide students with a multidimensional approach at researching and planning for diverse social problems. The curriculum of these programs can also allow learners to indulge in different subject areas for maximum generalization.
AD
Programs Currently Accepting Applicants
The online Bachelor of Social Work (BSW) adult degree completion program at Aurora University is built on a strong liberal arts base that prepares students for beginning social work practice with communities, groups, families and individuals in a variety of settings with diverse populations and problems.
CSWE-accredited social work program.
Click for admissions information.
Sample BSW Courses
Courses within the BSW program can touch on micro and macro social work practice. Micro social work courses like Social Work Practice with Individuals can provide you with skills relevant to assessing and planning for individuals or maybe even a small case load of clients.
Macro social work courses like Social Work Practice with Communities can allow students to view social problems from an outside perspective and help students to plan programs that can have a greater effect on larger groups of people.
In addition to practical skills, students in this program can also participate in courses like Mental and Emotional Disorders, Cultural Diversity, and Psychosocial Development to better prepare for working with incredible diverse groups of people within society.
North Carolina BSW Careers and Salaries
As a social worker in the state of North Carolina, you can expect to make around $57,310 each year in your field. Since the field of social work can encompass so many different professional fields, the rate of pay for social workers can vary depending on where you work and the amount of experience you have in the field.
Some social workers may enjoy working with non-profit organizations that provide specialized services to the public, such as acting court representatives for children or adults facing challenging legal proceedings. In other settings, social workers can provide individual assessment and treatment planning to clients that are receiving state welfare services.
One of the growing professional fields for social work professionals can be found in the healthcare and health insurance fields. These professionals can work to guide clients through complex medical treatments, assist with finding supportive home services, and check-in on their clients to ensure progress on health-related goals.
The field of social work is largely based on supporting people, educating the public, and advocating for the needs of clients. If you choose to pursue this career field through higher education, you can possible find careers in popular fields such as Community Health, Education, Healthcare, and Mental Health.
List of BSW Programs in North Carolina
Online BSW Programs to Consider
CSWE Accredited North Carolina BSW Programs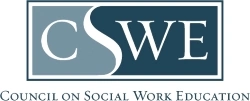 The CSWE (Council on Social Work Education) is the top accrediting board for BSW programs. Below you will find a list of CSWE accredited Bachelor of Social Work programs in North Carolina. If you already have a BSW or Bachelor's in another area, you may qualify for a MSW program. View the North Carolina MSW programs page.
All Bachelor of Social Work Programs in North Carolina
---