<!- mfunc feat_school ->
Featured Programs:
Sponsored School(s)
<!- /mfunc feat_school ->
Many are drawn to the social work profession because they feel called to make a difference in their communities. For those based in North Carolina who have wanted to pursue a career as a social worker, you're living in a great place to take the next steps toward achieving your goal.
North Carolina offers numerous opportunities for purpose-driven students to get their social work education.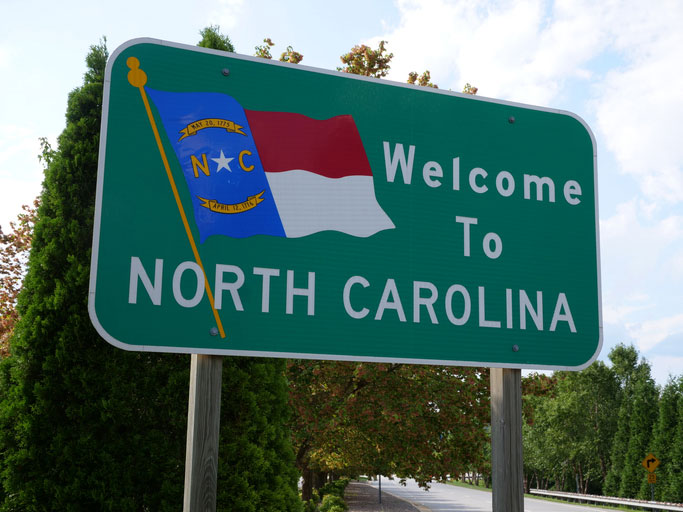 The baseline requirement for practicing social workers is to hold a Master in Social Work (MSW) degree. However, those who do not yet hold a bachelor's degree must first obtain one in order to qualify for the MSW. The Bachelor of Social Work (BSW) is the perfect degree for students in this position, as it will include coursework that can be put toward your master's degree, expediting your time in school and lowering overall costs.
Choosing accredited degree programs can mean higher quality learning for enrolled learners and better outcomes for individuals seeking licensing in the field of social work. CSWE-accredited degree programs can also allow students to explore relevant topics in the field of social work leading to more informed and better educated professionals.
Considering a Traditional vs. Online BSW Degree
Students seeking convenience with their educational programs may also choose to pursue flexible online BSW programs as part of their educational path. Online programs are typically conducted via the online classroom, which students can access from any location with an internet connection.
Regardless of whether you choose online or traditional programs for your degree, a degree in social work can provide you with the foundation of knowledge you need to provide citizens in your community with high quality care and service coordination.
Several universities across North Carolina that offer Bachelor of Social Work degree programs are:
University of North Carolina
East Carolina University
Fayetteville University
Livingstone College
Already have your BSW? Check out MSW programs in North Carolina (includes online).
Finding The Right BSW Program
If you are just starting your journey towards a career in social work, you may be on the hunt for a reputable and accredited BSW degree program. Each program offered in North Carolina may offer unique attributes that cater to your needs as an incoming learner.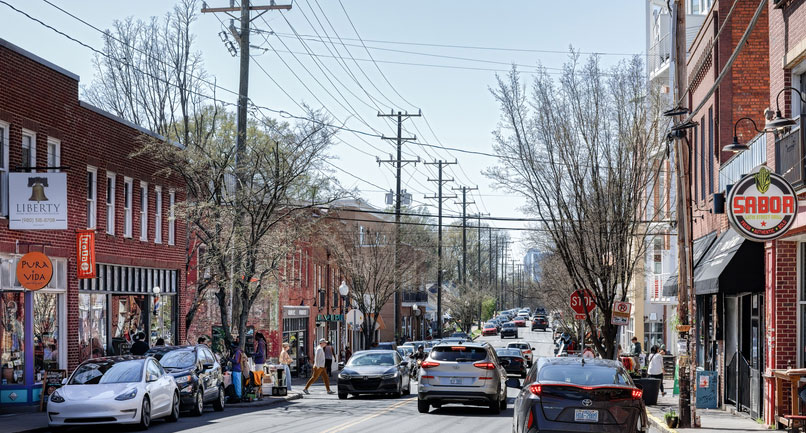 Popular Accredited BSW Program at UNC Charlotte
We encourage you to look closely at each program to consider the benefits of each before making your decision on which to enroll in. One university that has a high enrollment rate for social work degree programs is the University of North Carolina at Charlotte's BSW.
UNC Charlotte is one of North Carolina's staple universities for degree programs in many different subject areas. The BSW program currently available to learners includes 4 years of in-depth lectures, research, and internship opportunities for optimum training.
This BSW program may also be ideal for learners that are entering the field at the bachelor's level or even for individuals that are considering transition into a master's level program after degree completion. Versatile BSW programs just like this one can be found at multiple universities across the state.
Start your education now: how volunteering can introduce you to the world of social work
If you're considering pursuing a BSW but aren't quite sure what the actual job of a social worker entails, one excellent way you can get exposure to the field is through volunteering. Many nonprofit and social service organizations offer volunteer programs, which provide them with much-needed assistance and give even those who don't have prior experience to make a difference and learn about the social work profession. While you won't be given the same responsibilities as a licensed social worker, you'll be able to see what they do in the day to day and imagine yourself in those position.
Is there a cause that you care about? A type of job you've always thought you'd be good at? Reflect on these questions and use them to determine what type of volunteering opportunity might be right for you.
BSW Degrees and Coursework
It can be overwhelming as a new degree prospect to review multiple BSW programs for enrollment considerations.
Since North Carolina offers such a large number of accredited programs, you can rest assured that choosing a CSWE-accredited program can be a smart decision for your professional training.
When you look deeper into BSW programs across the state, you may find a blend of different teaching methods be used to engage learners. Most bachelor's programs include some independent research expectations, group projects, testing, and internship opportunities.
Learning through these different channels can provide students with a multidimensional approach at researching and planning for diverse social problems. The curriculum of these programs can also allow learners to indulge in different subject areas for maximum generalization.
Sample BSW Courses
Courses within the BSW program can touch on micro and macro social work practice. Micro social work courses like Social Work Practice with Individuals can provide you with skills relevant to assessing and planning for individuals or maybe even a small case load of clients.
<!- mfunc feat_school ->
Featured Programs:
Sponsored School(s)
<!- /mfunc feat_school ->
Macro social work courses like Social Work Practice with Communities can allow students to view social problems from an outside perspective and help students to plan programs that can have a greater effect on larger groups of people.
In addition to practical skills, students in this program can also participate in courses like Mental and Emotional Disorders, Cultural Diversity, and Psychosocial Development to better prepare for working with incredible diverse groups of people within society.
North Carolina BSW Careers and Salaries
As a social worker in the state of North Carolina, you can expect to make around $62,450 each year in your field. Since the field of social work can encompass so many different professional fields, the rate of pay for social workers can vary depending on where you work and the amount of experience you have in the field.
One of the growing professional fields for social work professionals can be found in the healthcare and health insurance fields. These professionals can work to guide clients through complex medical treatments, assist with finding supportive home services, and check-in on their clients to ensure progress on health-related goals. The Bureau of Labor Statistics reports that healthcare social workers earn a mean annual wage of $62,540.
Other social workers are focused on providing mental health and addiction treatment services to individuals in need as well as those affected by their struggles. These specialists can be found in in- and outpatient clinics, schools, nonprofit organizations, and more. The BLS reports that mental health and substance abuse social workers earn a mean annual wage of $54,860.
Lastly, social workers in the arena of child, family, and school services are typically focused on issues affecting minors. They are often employed by schools, acting as on-campus resources for students facing difficulty in school or at home. According to the BLS, child, family, and school social workers earn a mean annual wage of $51,060.
Some social workers may enjoy working with non-profit organizations that provide specialized services to the public, such as acting court representatives for children or adults facing challenging legal proceedings. In other settings, social workers can provide individual assessment and treatment planning to clients that are receiving state welfare services. According to the BLS, social workers in this category (defined as "social workers – all other") earn a mean annual wage of $62,450.
The field of social work is largely based on supporting people, educating the public, and advocating for the needs of clients. If you choose to pursue this career field through higher education, you can possibly find careers in popular fields such as Community Health, Education, Healthcare, and Mental Health.
FAQs
How long does a BSW take to complete?
A full-time BSW typically takes four years, in line with other bachelor's degrees.
What's the fastest way for me to become a full-fledged social worker?
If you don't yet hold a bachelor's degree, a BSW offers the fastest route to a career as a social worker. However, it won't in itself qualify you for such positions. Rather, it will speed up your educational journey so that you complete your Master in Social Work (the degree needed to become a practicing social worker) as quickly as possible.
I already have a bachelor's degree. Do I need a BSW before I apply for an MSW?
No. If you already hold a bachelor's degree, you certainly do not need another one. If you hold a bachelor's degree in another subject, you can apply to any traditional MSW program . However, you will not be eligible for the one-year Advanced Standing MSW programs that BSW graduates are able to take.
2021 US Bureau of Labor Statistics salary and employment figures for Social Workers, All other, reflect national data, not school-specific information. Conditions in your area may vary. Data accessed March 2023.