Content: State BSW Pages<!- mfunc feat_school ->
Featured Programs:
Sponsored School(s)
<!- /mfunc feat_school ->
The state of New York has long drawn transplants from all over, whether for the hustle and bustle of New York City or for the peaceful lifestyle in the rest of the state. If you're an aspiring social worker who's been longing to move to the Empire State – or one who already resides there – you'll find it's a fantastic place to take the first steps in your social work career.
The first step in becoming a social worker is obtaining a Master's in Social Work, which is a requirement in order to qualify for licensing in New York State and around the country. If you don't yet hold an undergraduate degree, you must complete a bachelor's program first. In this case, your best option is a Bachelor of Social Work (BSW) degree.
A BSW will give you a primer in the fundamentals of the social work profession while expediting the rest of your educational path.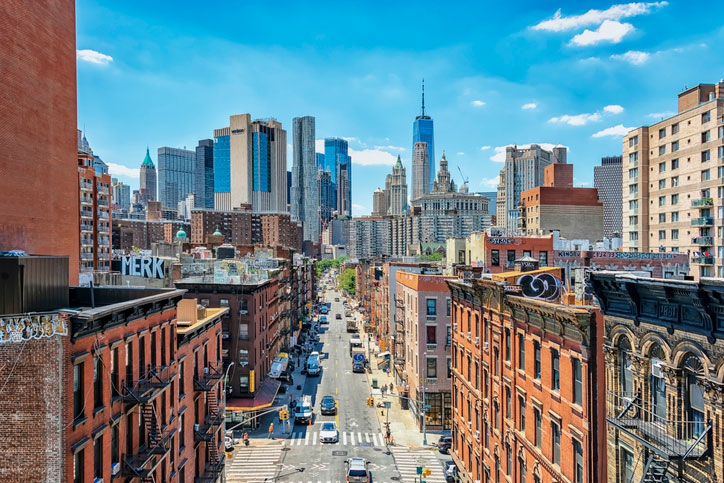 New York can be an excellent place to pursue a career in social work. Social workers within this state can work with clients presenting a wide variety of needs, including children, adults, and the aging population.
If you are interested in potentially pursuing a career in social work, you should first seek out a Bachelor of Social Work program to engage in. BSW programs can be found at universities all over New York, with 33 programs current available to incoming learners.
Campus Based BSW Programs vs. Online
Traditional BSW programs may require that students participate in courses on-campus and also participate in field experiences throughout their program. Courses provided through these programs may be offered both during the day and at night to meet the needs of most students.
Students that are seeking even more flexibility with their learning can consider online BSW programs for the education. Online degree programs can allow students to attend courses from their homes or any other location with an internet connection.
Popular Accredited BSW Programs
Accredited BSW programs can allow you to explore relevant topics in social work while working towards a reliable bachelor's degree in this field. The school you choose for your program should hold credibility through accreditation, so that you can ensure future licensure and utility in your state.
NYU's School of Social Work
One of the most sought after BSW programs in New York can be found at New York University. This well-known school can provide incoming students with a dense and inclusive BSW program suitable for upcoming social work professionals in a variety of career fields.
The Silver School of Social Work at NYU offers students the opportunity of engaging in a 128-credit hour Bachelor of Social Work program. While enrolled in this popular option, you can take courses that are structured around different layers of social work practice, such as with youth and adults in multiple settings.
The entire program can take around 4 years to complete for most enrolled learners. If you choose this program for your degree, you may also participate in a supervised field experience component or internship as a means of gaining practical experience in the field.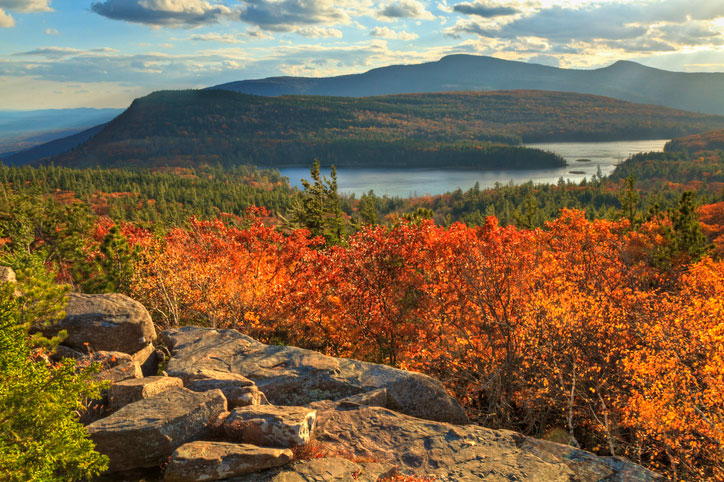 BSW Degrees and Coursework
In addition to NYU, the state of New York also offers many different alternative universities for you to choose from on your path. Universities such as Siena College and Roberts Wesleyan University are other providers of BSW programs - each accredited appropriately through the CSWE.
The coursework of a BSW program is designed to give you a well-rounded education to help you explore the field and determine how you'd like to shape your future as a social worker.
Gen Ed Courses
Most BSW programs begin with a delve into general education courses in the first 2 years. Courses such as Algebra, Humanities, and History are often included in the overall curriculum, which allows you to explore some loosely related fields to social work practice.
Social Work Courses in Human Behavior and Environment
As you move into your second year in the BSW program, you may start taking introductory classes in social work, like Introduction to Social Work Practice. This course can provide you with a historical look at social work, how the field came to be, and important influencers throughout social history.
Human Behavior and the Social Environment is another course that may be found within the BSW curriculum. This course can allow learners to explore the connection between individuals and their environment, which can shed more light on why people make certain decisions and under what circumstances.
This course can also provide a great foundation for working with individuals in the social service field, since it outlines a lot of the barriers that are keeping individuals from meeting their full potential. This course among others can also help bridge the gap between fields such as psychology and sociology.
Considering an Internship
In the later years of your program, you may also participate in a supervised practicum experience or internship. Different universities often have different requirements for the in-person experience component, making it important to review this aspect of a program prior to admissions.
During your fieldwork experience, you may volunteer for social service agencies or work alongside certified social workers in the field. This can be a great way to see your curriculum in the real-world environment and gain important experience prior to entering into your first job in social work.
Case study: How New York Social Workers Provided Aid During the Blizzards of 2023
Because their work is focused on helping those in need, social workers often end up in the heart of the action during times of crisis. This has been the case for numerous natural disasters all over the country, which can frequently lead to displacement, emergency health needs, and other dangerous situations for individuals and families. Heroically, during these times, social workers lead the charge in finding solutions for those most afflicted.
One recent example of this occurred in early 2023, when heavy blizzards hit the state of New York hard, particularly in the Buffalo region. During and in the wake of the storm, many residents found themselves without power, heat, or access to basic necessities like food, water, and even in some cases shelter. Social workers were able to come to their aid immediately, working in tandem with emergency responders and community organizations to provide thorough care for vulnerable individuals and families.
Beyond helping those in need find emergency resources in the immediate aftermath of the blizzard, social workers have continued to provide support to those who were impacted by the storm. After all, weather events can cause hardships that last beyond just initial damages, and many people need long-term assistance after the fact – be it emotional counseling, health care services, or economic and professional guidance. This demonstrates the deep impact social workers can have within their communities even during unthinkably hard times, and it shows why social workers play central parts in disaster relief programs nationwide.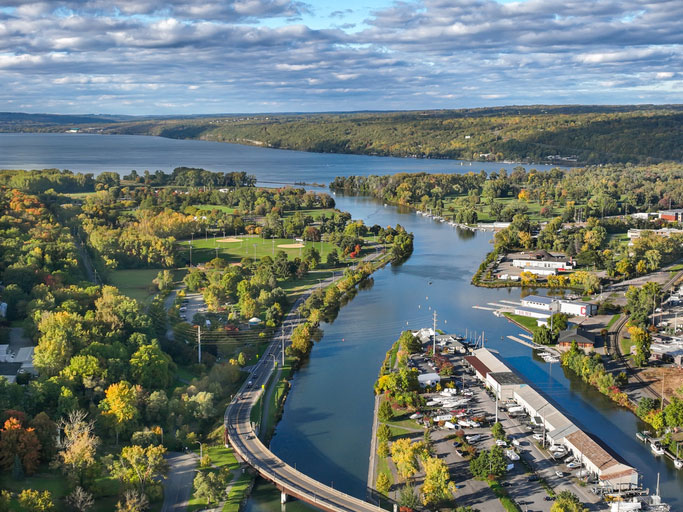 New York BSW Careers and Salaries
One of the most popular career options for social workers in New York can be found working closely with children in the school setting. School social workers may coordinate educational, therapeutic, and family services for children that present with issues in any of these areas. According to the Bureau of Labor Statistics, New York is one of the top-paying states for school social workers, who earn a mean annual wage of $68,660 per year.
<!- mfunc feat_school ->
Featured Programs:
Sponsored School(s)
<!- /mfunc feat_school ->
Mental Health and Addiction Social Worker
Another popular social work specialization is the arena of mental health and addiction. These services can provide vital resources to people facing issues of all types, from emotional and behavioral troubles to interpersonal conflicts to substance abuse issues and more. The Bureau of Labor Statistics reports that mental health and substance abuse social workers in the state of New York earn a mean annual salary of $75,700, making it one of the states in the country with the highest wages for this profession.
Healthcare Social Workers
Social workers can also play invaluable roles in the medical system, whether offering direct care in clinical contexts or helping individuals and families navigate the confusing and stressful healthcare field. Some healthcare social workers are employed by hospitals and outpatient facilities, while others work at nursing homes or providing in-home care. According to the Bureau of Labor Statistics, the state of New York has the highest rate of employment of healthcare social workers in the country and offers a mean annual salary of $61,680.
All other social workers
There are numerous other jobs for social workers that take on a variety of responsibilities, from working in supportive services for immigrants to providing legal aid for those experiencing poverty and more. These social workers can be employed by nonprofits, government agencies, and more. The Bureau of Labor Statistics reports a mean annual wage of $73,710 for all social workers outside of the three categories listed above.
BSW Licensure
Some schools may also be required to keep social workers on staff as part of their licensing requirements. In some cases, social workers in this setting may be assigned to children with significant behavioral issues that require alternative educational classes.
Work Environments
With a degree in social work, you can also pursue careers working for the court system, in social service agencies, or even in healthcare clinics. Each of these options presents their own unique take on social work practice, with all providing direct support to individuals involved with these systems.
BSW Salary for New York
The pay you receive at the bachelor's level can depend on which field you choose to practice in and the demand for social workers in that area. Our team has reviewed the average salary for social workers in the state of New York and found that the median salary is $73,710per year.
FAQs
What is the duration of a typical full-time BSW program?
A full-time BSW program typically takes four years, like other undergraduate degrees. However, programs can vary, with some lasting only three years. There are also numerous part-time options available for students that are slower paced but allow students to work as they attend school.
Why get a BSW if it will not qualify me to become a social worker?
Though a BSW won't immediately make you eligible to become a social worker, it is the undergraduate degree that will best prepare you for the profession and – crucially – allow you to bypass up to a year of your MSW program through an Advanced Standing program. This is the most time- and cost-effective way to pursue a social work career.
Do I need to know my social work focus area before pursuing my BSW?
No, you do not. Most BSW students are brand new to the field and are expected to use their undergraduate studies as a way to figure out what type of social worker they'd like to be – after all, the field of social work encompasses many different professions that call for different talents and dispositions.
2021 US Bureau of Labor Statistics salary and employment figures for Social Workers, All other, reflect national data, not school-specific information. Conditions in your area may vary. Data accessed March 2023.