<!- mfunc feat_school ->
Featured Programs:
Sponsored School(s)
<!- /mfunc feat_school ->
Those who attend MSW programs have done an extensive amount of work in order to get there, from completing their undergraduate degree to searching for the right schools to creating careful applications for the programs that appeal to them. Some students will therefore be relieved to know that there is a new way to get an MSW that saves you a huge step: it is now possible to bypass the GRE, a difficult and time-consuming test that until recently was required by all MSW programs.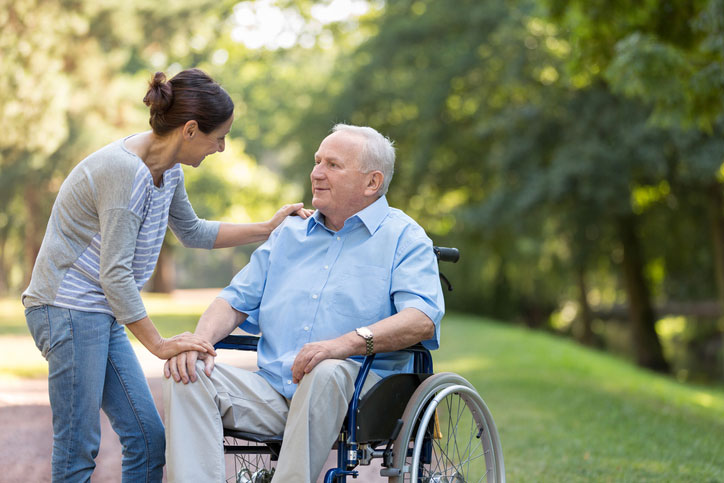 There are some MSW programs available either online or on-campus that do not have a GRE requirement.
This does not mean that less will be expected of you in order to apply to school. Rather, it means that more emphasis is placed on other achievements, such as your existing academic record or the experience you've already amassed in the social work field. Still, if you are looking to skip a challenging step of the application process, this is an opportunity to do just that.
To learn more about MSW degree programs that do not require a GRE and find out if you are qualified to pursue this path, read on.
MSW Degrees with No GRE Required for Entry
The Master of Social Work is one of the more popular degree programs for students interested in sociology, working with the public and improving the lives of people all over the country. This degree program can be a great addition to your resume if you are considering positions in the field of social services, welfare services, child and family services or even in the field of healthcare.
Social workers in each of these fields can work with individuals, groups, families or communities in need of support through tremendous circumstances. Licensure for social work professionals can be obtained at both the bachelor's and master's level, so degree advancement can mean more career opportunities or more responsibilities in the field. There are numerous types of MSW degree programs currently available for you to choose from.
In terms of what is expected of you prior to enrolling in a MSW program, different universities may have different expectations. Various schools may have different methods of screening applicants, in order to ensure that only the right students are chosen for the open spots.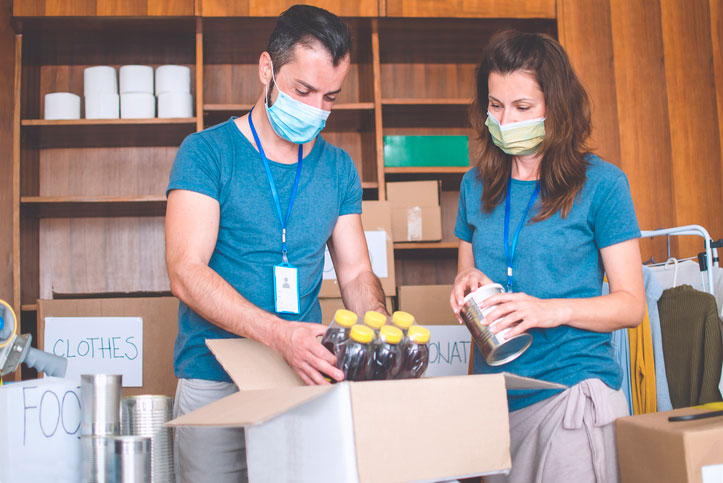 What options are there for students that do not have the time or willingness to take this exam? There are actually many options for students that are not interested in basing their college acceptance around one set of scores.
Students that wish to go the non-GRE path can find schools that offer the MSW without having to submit themselves to the pressure and stress of yet another large-scale examination.
These schools may have different entrance requirements, such as more experience in the social work fields or higher minimum GPAs from undergraduate studies.
The recent technological developments that have changed our world over the past several decades have also reached into the world of education. Though the value of remote university programs was once a hotly debated subject in academia, today it is here to stay, with numerous online universities opening as well as many traditional institutions extending their offerings into the virtual sphere. By opening up access to a first-rate education for so many people, schools are in turn expanding their applicant pools and reaching candidates who would not be able to attend their programs on campus.
Online MSW degree programs also present many fantastic advantages for students. They can be an optimum choice for people that yearn for better opportunities and advancement within their current positions, but are not sure how they would add to their already overloaded schedule.
Online MSW programs were designed for busy professionals that are currently trying to pursue better opportunities for their future.
Online programs are also ideal for students who do not intend to move for their MSW program. For those who are maintaining their existing jobs or for parents who don't wish to uproot their families, this can make all the difference in pursuing one's education. If you're in this situation, the great number of excellent online MSW programs makes it certain that you'll find one that's suited to your specific needs.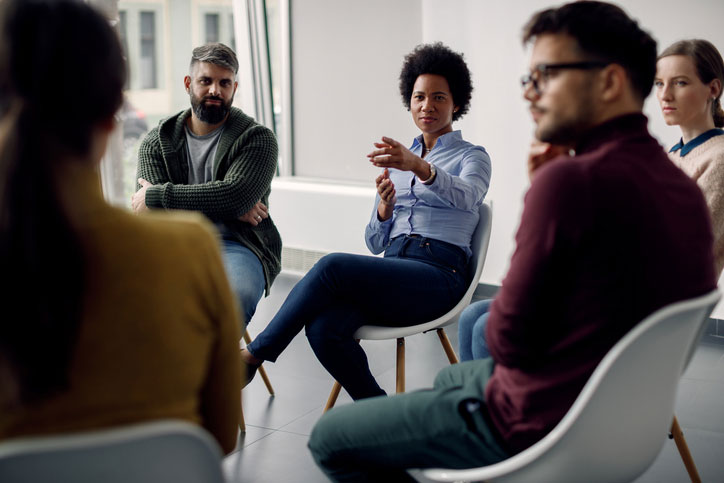 Standard MSW Programs With No GRE
For every practical concern, online no-GRE MSW programs are quite similar in nature to standard MSW programs. Standard MSW programs may require students to attend courses on-campus 1 or 2 days a week. In online programs, students may be required to log in at least once a week to read course material or get assignments for the week.
Students can generally log in at times that are convenient for them and leave messages for their instructors through the online classroom. This type of convenience may be vital for students with busy schedules or do not have time for attending classes in person.
CSWE Accredited MSW Programs
Before choosing to enroll in an online program, you should ensure that these programs consist of all of the components that you look for in a degree program. Online degree programs that offer accredited degree programs to students have been reviewed for quality and accuracy by accreditation agencies. These agencies, such as the CSWE, are also responsible for reviewing standard institutional programs providing the same degree programs.
Since gaining accreditation, online degree programs have been a great way for students to gain their college degree from their very own home. If you want to see some colleges that offer the online MSW without a GRE requirement, take a look at a few options below.
A few online MSW programs with no GRE requirement:
Fordham University - Online MSW - No GRE
Simmons College - Online MSW - No GRE
The University of Louisville - Online MSW - No GRE
Baylor University - Online MSW - No GRE
Typical Coursework to Expect in an Online MSW Program
Those entering into the MSW from different disciplines may be curious about the courses that they can expect to take at this level, as well as any information that may be important for them to know prior to beginning their MSW experience.
If you have previously completed a Bachelor of Science in Social Work, you may have a good idea of what to expect in terms of course work and topics.
In fact, those who hold BSWs are excellent candidates to apply to online MSW programs with no GRE requirement, as their bachelor's degree demonstrates that they already possess a tremendous amount of knowledge about the subject.
If you hold a BSW and are looking into online MSW programs, you should give these schools some serious consideration.
Child, Family, and Advocacy
Some of the most important topics that may be discussed at this level may be related to working with individuals in the field, including children, that are going through difficult or traumatic circumstances. Courses can help students develop more sensitive methods of communication and advocacy for people within these situation.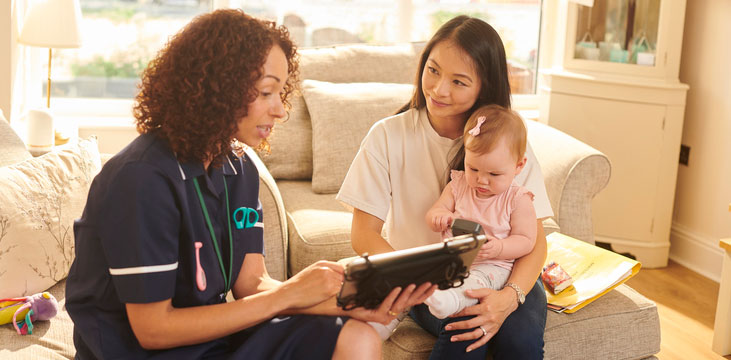 Leadership
Some other important topics that may be discussed throughout these programs may focus on the need for educated and experienced leaders in the field of social work. Like any other field, there are components at the leadership level that require more intense study than just generalized field topics alone. Leaders may be responsible for additional tasks throughout their day-to-day experiences, such as financial management, performance management and review and networking with other agencies. These skills can be learned by students that take courses regarding leadership in a specialized MSW in Leadership Social Work program, in a generic MSW program, and through their internship requirement in the field.
Specializations For Specific Circumstances
Lastly, those that have enrolled in online MSW – No GRE programs may be concerned with the varying fields that they might learn about within the field of social work. The truth is – social work can play a role in a lot of the common fields available in society today. Social workers specialize in people and their interactions with their environment.
<!- mfunc feat_school ->
Featured Programs:
Sponsored School(s)
<!- /mfunc feat_school ->
This means that the coursework you take can help you assist people in all walks of life, whether it be through making important medical or educational decisions, planning for reunification with their family, or even through life-changing rehabilitation programs. If you want to see specific course offerings currently offered in online MSW programs, read through some example courses below. We researched a number of Online MSW Programs with No GRE required for admission and give a sample of possible coursework below:
Example Courses
---
Child, Youth and Family Services
As one of the most popular fields for social work professionals, child, youth and family services may be an important aspect of any online MSW program. In this course, students can learn how this system is organized, policy issues that may interfere with the efficiency of services and the effects of neglect on children in the state welfare system. This course may also bring to light the importance of preventative services that can be provided to families and advocacy methods that can assist families with staying together and forming healthy bonds. View MSW programs focused on family practice.
---
Social Work in Education
Social work in the field of education may be an important component for MSW learners interested in working for their communities. Some of the topics covered in this course may relate to students with disabilities, students that have a greater need for therapeutic services and assistive services for children that are dislocated from their families. Learners may also take a look at the education field as a whole, services that can be provided to those enrolled and methods for improving current policies that hinder improvement.
---
Leadership and Social Change
In MSW program, students may also find that there is a high concentration of leadership-focused topics. This course in particular can help students gain leadership skills that can be applied in the field of social work, as well as techniques that can lead to better management in a high-stress and fast-paced environment. This course may also outline the skills needed to be effective in social change programs and solutions that can be implemented within your community. View MSW programs focused on administrative leadership practice.
Program Quality for MSW Programs with No GRE RequirementPrograms Sometimes Consider Work Experience
If you have a significant amount of field work experience in the social work profession, you're likely to be an excellent candidate for programs with no GRE requirement. This is because MSW programs involve hands-on experience, usually with upwards of 600 hours of practicum included in one's graduation requirements.
For instance, one university requires that students have a minimum of 2 years of work experience in a social work related field prior to being accepted. For those that have been working as social work professionals and are seeking advancement, this could be a fair trade for leaving off the additional testing requirement.
<!- mfunc search_btn -> <!- /mfunc search_btn ->
The field of social work can be an incredibly influential field, especially for communities that are in need of great social change. All over the United States, communities are suffering do to the high number of drug abusers, lack of jobs and educational programs that are not meeting the minimum standard.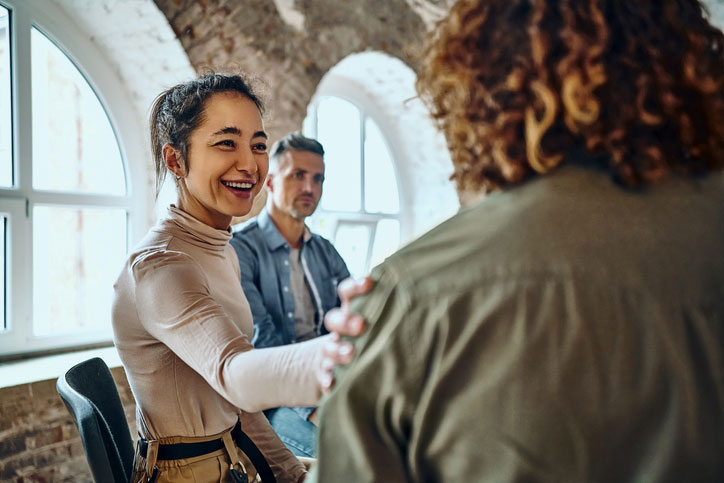 Social work professionals may be trained to step in to recognize these needs so that change can be made to help better the community and help people get on track to happy and healthy lives. This field may be the perfect field for individuals that have great problem solving skills, communication skills that are respectful and consideration and patience.
If you have already settled on social work as your chosen field of study, you have already shown that you are compassionate and ready to help others in need. This is exactly the type of person that can step in to guide citizens to helpful programs, services and agencies that can rise them above their current barriers and project them into happier lifestyles. Social work can be an excellent place to gain expertise to pursue even more influential positions concerning social policy change in your future.
Why Enter the Social Work Field?
If you're a hardworking, conscientious individual who is looking to make a difference in the lives of others, a social work career may be the perfect path for you. Social workers are front-line workers helping those afflicted by many different types of problems, including poverty and hunger, addiction and mental health issues, elder care, child support, and more. This can mean engaging directly with individuals and families in need of support or working at the macro level to advocate on behalf of communities. Social workers aspire to change the world for the better and make a lasting impact on those they work with.
Social work degree programs all over the United States may be marketed for various components of their degree program that are different from others. With accreditation standards in place, you may know that most programs may consist of the same course work, requirements and internships as the next.
What this means for you as an upcoming student is that you should review the aspects of the degree program that can make it easier for you to obtain after your bachelor's program. The No-GRE MSW programs are some of the best options for students that are ready to get started with their program without the hassle of having to study for, register for and pass another test before entering their next program.
What Types of Jobs or Careers Could Be Available?
Students that are interested in enrolling in online degree programs may also look beyond the degree program before deciding to take the plunge into higher education. One area that students typically research is the career potential of this degree program in all sectors of society. Social work as a discipline can relate to many areas such as health, education, wellness and even in the legal field.
Professionals that choose to become licensed as social workers can even pick specialty fields during their MSW programs to help shape their social work career starting at the college level.
Social work within mental health and social services fields may consist of providing one-on-one guidance to clients in need of assistance. In the mental health field, social workers may sit down and work with people that have been diagnosed with mental illnesses make important mental treatment decisions. In some cases, social workers may be assigned to work with people that have no immediately family to assist with their care. Social workers in social service agencies may provide similar care to children and the elderly. Social workers often work in the best interests of their clients, making decisions that they think could best benefit those they serve.
<!- mfunc search_btn -> <!- /mfunc search_btn ->
There are many different places for you to find work after graduation and licensure. Social work is a field that may not limit professionals to one certain professional area. If you were to pursue a degree in social work, you may find that there are many different possibilities for you to choose from. As you move through your degree programs, you should seek out fields that interest you the most. Picking a field that aligns with your personality and interests can assist in making your career more enjoyable as the years progress. Take a look at some of the common career titles found within the field of social work below.
Common Career Titles
---
Mental Health Social Worker
Social Worker Salary Data
The salary ranges for social workers vary depending on which sector you work in. The Bureau of Labor Statistics reports that child, family, and school social workers earn a mean annual wage of $54,880. Those in the top 90th percentile of the subfield earn $78,710 or higher. Meanwhile, social workers working for local government agencies earn an annual mean wage of $62,450.
Though the Bureau of Labor Statistics doesn't report on salary levels in terms of title or the degree one holds, typically those in leadership positions are the highest earners, and they tend to hold advanced degrees or specialized certifications within their arena. This is the path that best guarantees one's continued success as a social worker.
FAQs
Who are the best candidates to skip the GRE?
Students who already have considerable field work experience directly related to the social work profession are the best candidates for MSW programs with no GRE requirement. Those who hold a BSW are also terrific candidates, as their degrees confer a level of pre-master's expertise that few other students possess.
Beyond those with direct knowledge and experience in the world of social work, students who were very high achievers in their undergraduate programs are also great candidates to pursue MSW programs with no GRE requirement, as these schools will place extra emphasis on your college transcript.
Is it necessary to get an MSW?
If you would like to start a long-term career as a social worker with the opportunity to rise in the ranks over time, an MSW is the only route you can take. While there are other entry-level positions in the social work sector that don't require an MSW, any of the more advanced responsibilities of social workers – such as providing direct counseling or coordinating services – require that you have been trained by a CSWE-accredited university. That said, these entry-level positions can be beneficial to future students who intend to eventually pursue their master's degrees, as they can provide the field experience that allows one to skip the GRE.
Are programs that do not require GREs different from courses that do?
Beyond the application process, there is no difference between schools that do not require the GRE and schools that do. Once you are in school, you will receive the same education as you would receive from any other school, granted that each school has its own unique approach and organization.
Search the Top Programs in Social Work