<!- mfunc feat_school ->
Featured Programs:
Sponsored School(s)
<!- /mfunc feat_school ->
If you hold a bachelor's degree and are looking to take the next steps toward pursuing a social work career, the next step is receiving your master's degree. However, you may have found that there are a variety of master's degree options for social workers.
In fact, social workers have three degree titles to choose from when selecting their master's title: a Master of Social Work (MSW), a Master of Science in Social Work (MSSW), and a Master of Science in Social Administration (MSSA).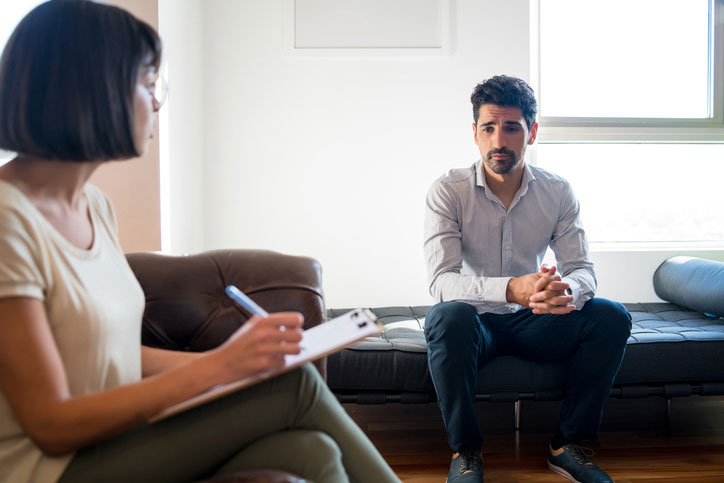 Many students know what the Master of Social Work is, but what about the MSSW or MSSA? What is the difference between all of these different graduate level social work degrees? Read on to find out the key differences of each degree program.
What is the Difference Between the MSW, MSSW, and MSSA Degrees?
The social work field requires that social workers are well-educated and competent to engage in socially-just and ethical practice. In order to become social workers, individuals must complete specific education requirements–namely, receiving a master's degree from a CSWE accredited program.
However, the degrees offered in these Masters programs go by several different names, which frequently causes confusion.
While the most common social work Masters program is called the Master of Social Work (MSW), other names for this program may include the MSSW (Master of Science in Social Work) and the MSSA (Master of Science in Social Administration).
Despite the difference in name, each of these programs is equivalent in terms of providing social work education to students. Additionally, the Council on Social Work Education (CSWE) has accredited multiple MSW, MSSW, and MSSA programs.
In short, there is no significant difference between an MSW, an MSSW, and an MSSA.
What's more important is CSWE accreditation, which indicates to prospective employers as well as state licensing departments that you have received your education from a legitimate university.
Beyond the program title, additional differences between these programs may include program structure, curriculum and/or concentration options.
What is Each Program?
Despite the different titles, each of these programs are equivalent in terms of social work education and eligibility for licensure. From a curricular standpoint, they are also quite similar, meaning they aren't designed for students with particular skill sets or areas of interest.
What is the MSW?
The first program, the MSW, stands for Master of Social Work. This degree is the most common Master's level degree in the social work field.
There are numerous excellent MSW programs to choose from, but MSWs are not a superior degree title to the alternatives – they are simply the most common name for these programs.
Examples of CSWE Accredited MSW programs include Boston University School of Social Work, Columbia University, Simmons University, and Boston College School of Social Work.
What is the MSSW?
The second program, the MSSW, stands for Master of Science in Social Work. Though likely the least common type of social work master's degree, it is by no means less prestigious or viable than an MSW, as long as it comes from a CSWE affiliated program.
Universities that offer this type of program include The University of Texas at Austin and The University of Tennessee: Knoxville.
What is the MSSA?
Finally, the MSSA is the Master of Science in Social Administration. This is also less common than an MSW, but again, just as impactful of a degree to hold, with equivalent coursework while in school.
One example of a MSSA program is the MSSA program at Case Western Reserve University.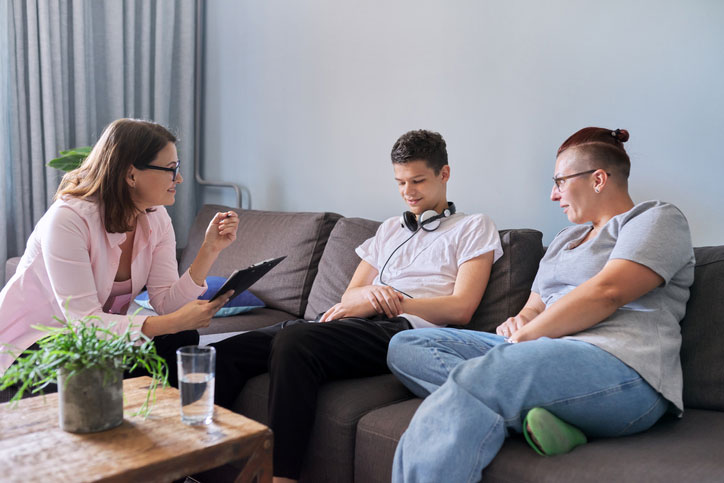 What can you do with each degree?
As previously explained, each of these social work Masters programs provides equally adequate education to prepare social workers to enter the field and obtain licensure because each of these programs hold an equivalent CSWE accreditation.
Graduates from all three programs are eligible to work in the same occupations and positions within the social work field.
Graduates of Masters-level social work programs are able to work in both clinical and non-clinical settings. They are also able to work in a variety of sectors across the field. These occupations include medical social work, mental health treatment, school social work, community development, child protection, and government work.
Additionally, all Masters-level social work graduates are eligible to obtain a clinical social work license (may vary by state of practice), regardless of which type of Masters-level social work program completed.
What types of specialty tracks do each have?
The specialty tracks offered to students enrolled in these programs vary by university. Programs may offer concentrations, specializations, certificate programs, or any combination of the three. There is frequent overlap in concentrations and specializations among these programs and the study focuses are generally quite similar. However, some programs may offer specialized practice options that are unique from other programs.
For example, common concentrations for MSW programs include:
Some MSW programs also offer additional certificate programs, such as School Social Work and Military Social Work.

Concentrations for MSSW programs include specialized clinical practice and organizational development. For example, the University of Tennessee: Knoxville allows students to enroll in either the Evidenced-based Interpersonal Practice concentration or the Organizational Leadership concentration. Providing these two options allows students to choose between a clinical focus or a macro focus.

Students enrolled in the MSSA program at Case Western Reserve University can choose between two concentrations and multiple specializations. The concentration options are community practice for social change and direct practice, and the specializations include aging, substance use, and mental health.

Choosing Your Specialization: How to Find the Path That's Right for You

With so many types of social work out there, it can be difficult to choose which one is most suited to your particular goals and skills. Some people enter their social work master's program with a pre-determined game plan for their career in the long term, but many use their school experience as an opportunity to familiarize themselves with the different types of social work that are out there, even pursuing different types of field work so that they can compare the hands-on experience they gain from each one.

Here are some of the best questions you can ask if you are figuring out which area of social work you should pursue:

What types of agencies or organizations employ this type of social work specialist? Is that the environment where I would like to work in the long term?
Will this specialization offer room for career growth?
What are the core aptitudes required for this career path? Will I be able to cultivate my strongest skills in this job?
Will this path allow me to engage directly with clients to the extent that I want?

These will help you make a sensible, thoughtful decision that will set you on a path through the world of social work that you'll want to sustain for a long time to come.

What kinds of courses are offered at each program?

In addition to concentrations and specializations, the courses and graduation requirements for MSW, MSSW, and MSSA programs are also quite similar. In preparation to become competent social workers, students are required to complete courses that align with the social work competencies outlined by the CSWE. These include foundational courses, such as research, social justice, policy, and human behavior.

The clinical/advanced courses offered at each program may also be similar to one another. For example, common introductory clinical courses include clinical practice with individuals, clinical practice with groups, and psychopathology. Clinical electives may vary by institution, program, and program track. For example, students enrolled in the MSW full-time program at Boston College School of Social Work may take courses on trauma practice with children and Dialectical Behavior Therapy . The MSSA program at Case Western Reserve University offers advanced elective courses such as Social Work with Child Abuse & Family Violence.

In addition to courses, students are also required to complete a specified number of field education hours during the program. This is a requirement established by both CSWE and state licensing boards. Whether enrolled in an MSW, MSSW, or MSSA, students must fulfill this requirement in order to graduate.

MSW vs. MSSW vs. MSSA: FAQs

Are MSWs preferred by employers over MSSWs or MSSAs?

No. Although MSW degree programs are the most common, MSSW and MSSA programs are also widely known and respected, with several of the top social work master's degree programs in the country offering these alternative degree titles. You should not be concerned about the value of any of these degrees.

Do the different degree titles have different field work requirements?

While different schools might have different field work requirements, this does not necessarily correlate with whichever degree title they offer. It is certainly worth looking into the field work requirements for any of the programs you're applying to, but you should not base your expectations off of the degree title.

What are the graduation requirements for each program?
Across all three programs, students generally must complete a combination of foundation courses, advanced courses, elective courses, and field education in order to graduate. Students must also maintain a specific cumulative GPA during the program.
Specific credit amounts and GPA requirements can be found on each program's website or by contacting each program's office of admission.,

Search the Top Programs in Social Work