<!- mfunc feat_school ->
Featured Programs:
Sponsored School(s)
<!- /mfunc feat_school ->
What You Need for Your Social Worker Resume
Use the following as a guide as you draft your preliminary social work resume. These recommendations are designed to help you appeal to prospective employers before you even arrive at your interview.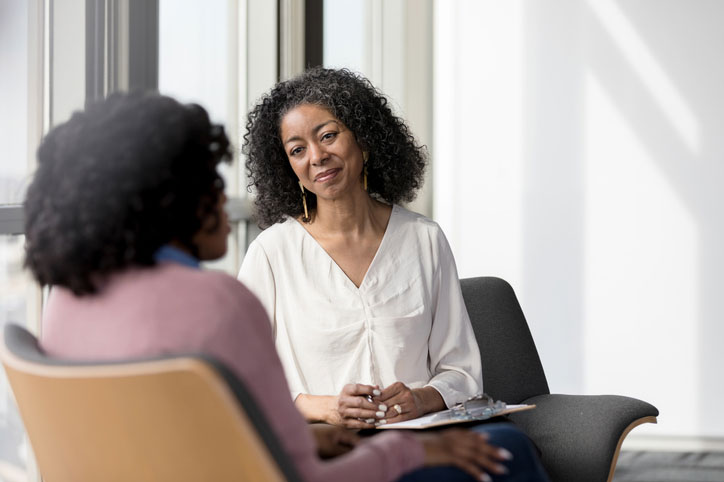 Formatting Your Social Work Resume: Basic Guidelines
It's crucial that your social worker resume be formatted correctly, as this will assert your professionalism from the get-go. It will also spare your prospective employer the inconvenience of having to make sense of an unconventional layout. What your resume might lack in creativity it will make up for in legibility.
Put your resume on letterhead, with your name centered in a bold, large font. Provide your contact information – email address, as well as your location (City, State) – right up top so that it can't be missed. Your phone number is optional, and you do not need to provide your personal address.
Another important formatting guideline is resume length. Your resume should be 1-2 pages and no more. It is a good rule of thumb to aim for one page, and if you truly can't whittle down your accomplishments to a single page, a second page is acceptable to include.
Once you have created the letterhead for your social worker resume, move on to include the information outlined below.
Relevant Work Experience and Skills
When deciding what to put on your resume, it's imperative to keep your CV focused. While you may have already amassed a considerable amount of experience in another industry, all your prospective employers will care about are the skills that are relevant to their open position. What's most useful is direct experience in the housing, education, or health care fields.
So what if you don't have any social work experience? That's what volunteer and internship opportunities are for: by volunteering your time and skills, you'll be adding meaningful new accomplishments to your resume that will make it clear you know what you're doing.
Volunteer opportunities for aspiring social workers include the following:
Community center volunteer
Hospital volunteer
Youth mentor
Retirement home assistant
Housing support specialist
Hospice assistant
Once you have enough work experience to craft a resume, be sure to highlight the social work skills that you brought to each volunteer or internship opportunity. Give 2-3 concrete bullet points of your accomplishments and the skills you demonstrated for each item on your resume.
Don't be afraid to brag about yourself – your social worker resume is a place to put your accomplishments front and center.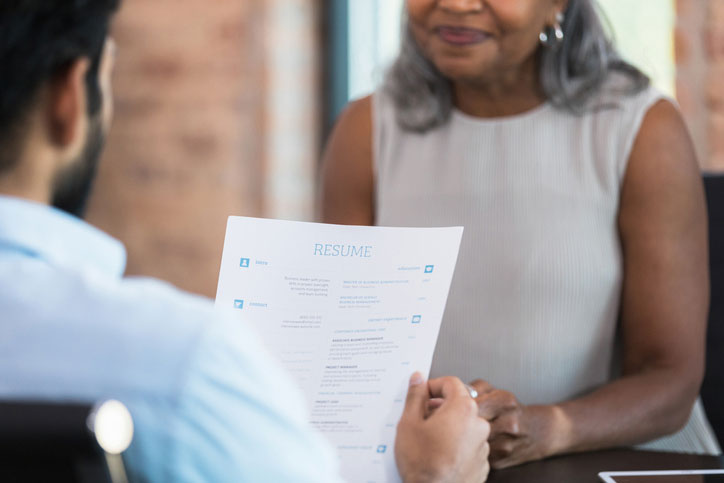 Education, Licenses, and Specialized Training
Your social worker resume should include information about your educational background, licensure, and specialized training.
When adding your educational information, you should be sure to include your specific degree – your prospective employer shouldn't be left wondering if you hold a BSW or an MSW, and if you have any specialized training, that's also good information to make clear from the start. However, you don't need to include your GPA, and most employers won't be concerned with your grades.
It's also important to include your licensure year of expiration on your resume to ensure transparency with your prospective employer.
References
On a social work resume, you should only list as references people who you have worked with directly, whether as an employee, intern, or volunteer. Regardless, chances are that if your prospective employer needs a reference, they will not need to consult your CV to get it.
Customizing Your Social Work Resume
Resumes are not one size fits all; in fact, you should expect to have many different resumes saved for different purposes. Make sure you tailor your CV inclusions to meet the priorities of the organization where you're applying to work. If you are applying to work at a nursing home, highlight elder care experiences you've had, or other work or volunteer opportunities that have involved similar responsibilities.
You can even eliminate irrelevant work experience from your resume altogether if you have enough work experience that's directly related to your intended career path.
What to Avoid When Creating Your Social Work Resume
You've read about what to do on your social work resume. Equally important is what not to do. Just as a streamlined, properly formatted resume will speak to your competence before you've said a word, an ill-prepared resume can set the wrong impression just as quickly.
A few things to avoid when creating your social work resume:
Including an objective or summary (in fact, many employers take this as a sign to disregard an applicant)
Including simple software know-how as a skill (such as G-suite or Microsoft Office)
Too many bullet points for each job
Typos and grammatical errors
Once your CV is completed, double-check it against the above list to make sure you aren't committing any resume blunders.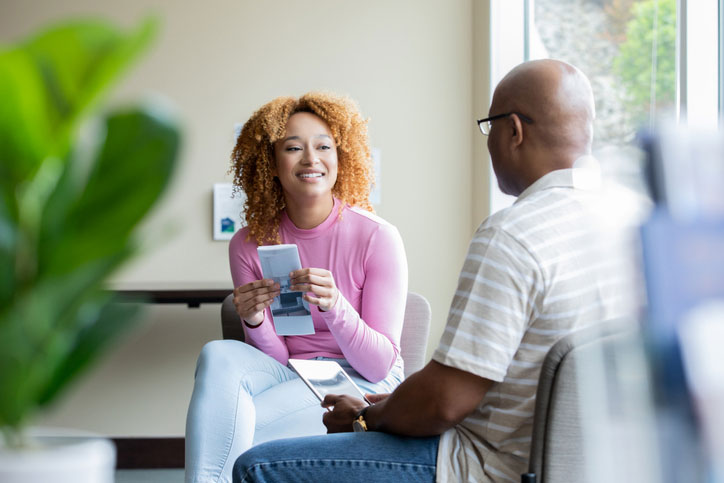 Additional Resources for New Social Workers
For those looking to start their careers as social workers, we have created comprehensive guides to give you the skills you need to get the social worker job you want. Take a look at our articles below:
Social Work Interview Tips and Tricks
Social Work Interview Guide
Professional Networking in Social Work
Search the Top Programs in Social Work