<!- mfunc feat_school ->
Featured Programs:
Sponsored School(s)
<!- /mfunc feat_school ->
Social workers make enormous differences to individuals, families, and communities as a whole, providing support through a whole range of issues including poverty, domestic violence, drug abuse and addiction, and more.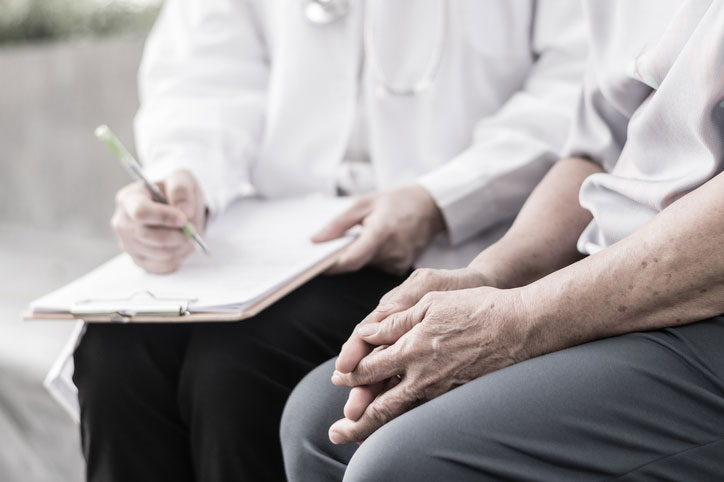 In order to become a practicing social worker, you must receive a social work master's degree, which will demonstrate your extensive knowledge and training to prospective employers. The most common master's degree title for social workers is the MSW, though two other degrees, the MSSW and the MSSA, offer equivalent professional development.
This article provides a comprehensive guide of everything you need to know about MSWs before obtaining your degree, from program coursework and field work opportunities to areas of specialization and social worker salary ranges by state. It also includes listings for several of the top online Master's in Social Work programs for you to consider.
What is an MSW?
Master of Social Work programs are graduate-level degrees, available on-campus and online. The program is also known as the MSW degree, and is the most commonly offered online program within social work. The MSW is intended for Bachelor's degree holders, available with an Advanced Standing MSW option for BSW degree holders (shorter program length and generally less courses). You should strongly consider a CSWE-accredited MSW program.
When you decide that you want to move forward into a MSW degree program, some things to consider include how long the program will take to complete, what platform you wish to use for your degree program, and the quality of education you can receive from your chosen university.
The accreditation process has long been the method for reviewing and modifying college education programs to ensure that they can provide students with the knowledge and information needed to be successful within their fields.
There Are Multiple Variations of MSW Programs
With so many MSW programs to choose from, what is the best? It depends on the individual and your experience/education level. As a quick overview, here are the different types of MSW programs:
Advanced Standing MSW: typically 1-2 years. Requires a BSW for admission.
Traditional MSW: typically 2-4 years, can be taken full-time or part-time.
Full or Part-Time MSW Options: most online MSW programs can either be taken full-time (quicker) or part-time (takes longer)
Entirely Online MSW: 100% online Master of Social Work programs are becoming much more common.
Micro, Mezzo, or Macro Tracks: the three most basic forms of social work (direct, community, and large scale types of care)
Clinical MSW Programs: to practice as a Licensed Clinical Social Worker
MSW with No GRE Requirements: Some MSW programs do NOT require a GRE for admission, speeding up the prcoess
Specialty Program Tracks: There are many specializations: substance abuse, child care, geriatric, education, human welfare, mental health, and more.
CSWE Accredited MSW Programs
There are 2 major types of accreditation to look out for when looking for a Master of Social Work program - regional and program accreditation. In order to be considered for licensure in all state, social workers must graduate from a university with a CSWE-accredited program in social work.
It's strongly encouraged to apply only to CSWE accredited MSW programs, as they are the only ones that can guarantee eligibility for competitive social work jobs as well as licensing.
Regional or National Accreditation: Usually applies to the entire school in general, which leaves no individual scrutiny for specific degree programs. All universities in our directory, on this website, are - at a minimum - regionally or nationally accredited.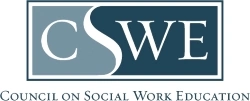 CSWE Accreditation: The Council on Social Work Education (CSWE) is the leading accreditation agency for collegiate programs in social work. This agency's seal of approval on college programs can help you rest assured that the program of your choice is reliable and includes all of the necessary aspects for a degree in social work.
According to the CSWE, there are currently 282 accredited MSW programs available throughout the country (CSWE; 2020). With these figures in mind, it is easy to assume that there is enough opportunity for advancement for students that wish to pursue higher endeavors in their education. Our team of education experts has provided a couple of CSWE-accredited schools below for you to review.
A Few Popular Online MSW Programs
Below are just a few of the most popular online MSW programs. Though once derided as lesser educational experiences to in-person models, in this day and age online education programs have become stellar opportunities for students to find a strong foundation in social work theory and practice. For those seeking the benefits of a remote program – such as scheduling flexibility and the ability to attend programs not in your immediate vicinity – an online MSW program will meet all your needs without compromising your educational experience.
Arizona State University - Online MSW
The competitive online MSW program at Arizona State University requires that applicants have the minimum of a bachelor's degree from an accredited U.S. university.
Applying to ASU's program
Students applying at this university must provide proof of transcripts, grades, and degree acquisition to the university during the initial application process, as well as a formal statement of education/career goals and resume.
Volunteer work experience or standard work experience
As part of the acceptance process, students must also provide proof of a minimum of 240 hours of volunteer work experience or standard work experience in the field of social services. Once enrolled in this degree program, students may have the option to pursue different specializations aligned with their career goals.
Boston University School of Social Work - Online MSW
The online MSW at Boston University School of Social Work is a CSWE-accredited program that allows students to choose specializations such as Clinical Social Work and Macro Social Work.
Human service experience track is unique
Students that have obtained a bachelor's degree in another discipline are welcome in this degree program as well as individuals that have work experience in the field of social work. Students that have this experience can take part in the Human Service Experience Track of the MSW program, which requires that applicants have 2 years of work experience in human service field. This track consists of 65 credit hours that can be completed in around 3 years.
Advanced standing track is also available
This university also offers the Advanced Standing Track for applicants that have obtained a CSWE-accredited undergraduate degree prior to entry. This track requires that students complete 40-43 credit hours for completion as well as a 1,000 hour internship.
CSWE Accredited Social Work Certificates
---
Different Types of MSW Degrees
There are many different types of MSW degree, each of them accommodating a unique set of needs and career priorities.
From online options to part-time programs, anyone interested in becoming a social worker should be able to find the plan that works for them.
When setting out to find the right degree program for you, take account of what you wish to receive from your MSW program, as well as your scheduling availability, prior education, how long you would like to be in school, and what type of social work practitioner you're interested in becoming.
Social work is often divided into three broad practice categories: macro, mezzo and micro. Macro level social work is interventions provided on a large scale that affect entire communities and systems of care. Mezzo social work happens on an intermediate scale, involving neighborhoods, institutions or other smaller groups. Micro social work is the most common practice, and happens directly with an individual client or family.
It's a great idea to apply to social work degree programs with a sense of what category of social work you're interested in doing. Those who want to work in clinical settings, dealing directly with those who need support, will want to look for micro social work MSW programs. Meanwhile, those interested in advocacy work are likely to take particular interest in macro social work MSW programs. Those who would like to incorporate both approaches into their practice will benefit most from a mezzo social work MSW program.
For more information about each of the specific categories of MSW program that are available to social work students, take a look at our guides below.
Micro, Macro, Mezzo Social Work
Generally speaking, social work splits into three categories and many program areas that are subcategories. Below are the broad layers of social work - you should know these when considering a MSW program.
An increased need for social workers after COVID-19
Social workers help individuals, families, and communities address a huge host of critical needs that would go unaddressed, meaning their services have always been valuable to many. This has only intensified since the beginning of the COVID-19 pandemic in 2020, which impacted the public in ways that went far beyond just the healthcare sphere. Indeed, the economic fluctuations following the onset of the pandemic led to tremendous job and housing insecurity, leaving even more populations vulnerable than before and requiring heightened support for those living in poverty. The Bureau of Labor Statistics reported that unemployment tripled to 13.0% between the fourth quarter of 2019 and the second quarter of 2020 – a stunning number impacting many. The pandemic also created a need for more mental health services, as the stressful conditions of shelter-in-place as well as many peoples' financial instability took its toll on many individuals.
<!- mfunc feat_school ->
Featured Programs:
Sponsored School(s)
<!- /mfunc feat_school ->
Indeed, the pandemic can serve as a case-in-point argument for the benefits of strong social services, which were and continue to be heavily relied upon by people affected by the upheaval of 2020. Sadly, many of these needs persist, and social workers can expect that their services will continue to be instrumental in changing individuals' lives for the better. Indeed, the BLS projects an estimated job growth rate of 9-12% for social workers by 2031, exceeding the average for occupations across the board. If you are contemplating becoming a social worker, you can do so with the knowledge that your services will always be useful to many.
Review of 10 MSW Programs
Below is a list of ten of the top MSW programs where you can receive your degree, with information about courses of study, admissions requirements, and the help the school provides through the matriculation process through graduation. These listings include online and in-person options, as well as full-time and part-time opportunities to meet a range of student needs. There are inclusions for locations all over the country, meaning no matter where you are, there should be a strong MSW degree program available to you.
Rutgers University
School of Social Work
The Master of Social Work is available both at the New Jersey campuses and 100 percent online for education flexibility. Students can explore a concentration in clinical practice or policy development in their advanced studies in the later portion of the degree, or immediately if they have advanced standing. There are multiple certificates to focus their eventual career on, including Aging and Health, Addiction Counselor Training, and Violence Against Women and Children.
Further breaking down program formats, the traditional structure can be completed at the locations of Camden, New Brunswick, and Newark. The blended format will consist of online courses in the first two years and a mix of on-campus and online courses in the final third year. For those studying 100 percent online, there is only the clinical concentration available.
One unique pathway of this program is pursuing the intensive weekend sessions, which are located away from campus, and provide flexibility for face-to-face courses if possible. The full clinical concentration is available in this format, and students have the option to fulfill management needs with electives. Outside of the fully online format, admission into the program is limited to the fall semester.
Potential Courses of Study
For clinical study, students will gain experience in working with individuals and groups at various age ranges. One of the certificates that can be pursued is in Promoting Child and Adolescent Well-Being. They will help young students improve their own studies and families to bond further with the treatment of conflict and emotional issues.
Help in Graduation Process
There are multiple dual degree opportunities available for students to further customize their MSW experience. For example, a combination with the Master of Public Health will provide social work skills and field experience with additional concepts in creating health policy in the community, and in potential disciplines such as biostatistics and behavioral sciences. They may also combine a doctorate program for further research studies.
Florida State University
College of Social Work
Multiple formats of the Master of Social Work program are available, including traditional and advanced standing in a full-time or part-time basis, and an advanced standing program unique to the Panama City campus location in Florida. A total of 944 hours in field work are needed when combining both internships, and an additional seminar prepares students for these experiences.
Potential Courses of Study
61 total credit hours are needed for the traditional MSW program, and this decreases to 39 credit hours for students eligible for advanced standing. There are two concentrations available – Clinical Social Work and Social Leadership. The latter option gives students the ability to explore theory and the process of policy making and the impact it has on a community.
Field education requirements will vary depending on the MSW format selected for the student. For example, students taking the full program must commit to 27 hours per week in one semester for the first internship, then 32 hours per week in two different semesters for the second experience. The second portion is divided up into two semesters with 16 to 20 hours per week for those meeting advanced standing requirements.
Admissions Information
A Bachelor's degree from a regionally accredited university is needed with high academic merit, and within social work is needed for advanced standing. If the student has graduated with a Bachelor's degree at FSU, they will not need to submit their transcripts. Online program enrollment is available in the fall, spring, and summer semesters, while other formats may only be available at certain times.
Certain counties in the state of Florida are not able to complete the advanced standing program in an online format. They must pursue the curriculum at the Panama City campus location.
Help in Graduation Process
There are multiple ways to receive aid in tuition costs when pursuing the program. Some scholarships are available both through the College of Social Work and at the university level. There may be some limit in eligibility, such as requiring the applicant to have high academic merit or they must be a minority in order to boost the social work field with diversity.
University of North Carolina
School of Social Work
Students have the flexibility to complete their Master's degree in up to three years at the Chapel Hill and Winston-Salem campuses. Two classes are taken each Friday during generalist study, and 16 hours worth of field education courses are completed each week. In the third year, specialization courses are taken at the Chapel Hill campus on Mondays and Tuesdays
Potential Courses of Study
Topics discussed in generalist study will include social welfare policy, human behavior, and research within the field. This provides an overview of various categories and there are no specialized courses. The Advanced Curriculum provides concentrated study in the following: Direct Practice, and Community, Management, and Policy Practice.
62 total credit hours are needed for the entire curriculum, with 29 credit hours needed in generalist study and 33 credit hours divided into the specialty focus. 40 credit hours are needed for the advanced format of the MSW, which requires an accredited BSW and can be completed in just one year. 10.5 credit hours are dedicated to electives that further customize the program.
An example of courses that are needed throughout the program include the following:
Human Development in Context: Adulthood to Older Adulthood
Foundations of Social Welfare Policy
Human Behavior in Context
Implementing Evidence-Informed Practice with Organization and Communities
Admissions Information
Two or three years are needed for the MSW offered at UNC without a background in social work. A Bachelor's degree is still needed from an accredited institution. Other items in the application process include three letters of recommendation, updated resume, and between four to five pages for the statement of purpose. The latter document should include related experiences in social work and what most interests the student in the field.
University of Memphis
School of Social Work
60 total credit hours are needed to complete the Master's degree in social work, and this decreases to 37 credit hours for students eligible for the accelerated format. Average time to complete the program ranges between one to two years, but there is opportunity for part-time enrollment. A concentration can be selected in Advanced Practice with Children and Families or Advanced Practice with Adults and Families.
Potential Courses of Study
Foundational courses in the first portion of the curriculum will give students the basic skills they need for direct practice, theory and concepts when it comes to working with individuals and families, and psychopathology. More complex practice methods will be explored later in the program. Latter years will provide education in social welfare policy, and scientific research and methods for treatment.
Admissions Information
For program acceptance, students must have completed an entrance exam, such as the GRE or Praxis writing test. Official transcripts should designate the completion of a Bachelor's degree. Other documents submitted should include an updated resume, up to four pages detailing professional goals and exploring a current social problem, and at least three letters of recommendation.
In order to get into the advanced standing format of the program, students must have an accredited BSW degree that was received in the last five years with at least a 3.0 cumulative GPA overall and 3.3 cumulative GPA in courses specific to social work.
Help in Graduation Process
Information sessions are available for prospective students that are looking to get into the program. This will provide additional resources on what a student can study during their program and the internship opportunities that will satisfy the one or two field practicum sessions needed to graduate the program. Multiple sessions take place throughout the year and may be online or on campus.
The University of Texas at Austin
Steve Hicks School of Social Work
60 total credit hours are needed to complete the degree with the exception for students with a Bachelor's degree in the discipline, which lowers the requirement between 42 to 48 credit hours. Depending on academic standing and enrollment, this program can be completed between one to three and a half years. Students have the opportunity to dual degree with six different disciplines, including public health, law, and business.
Potential Courses of Study
There are two concentrations that deliver different pathways through the second half of the program – Clinical Social Work, and Administration and Policy Practice. Clinical work focuses on students applying direct practice skills when working with individuals or groups. They will be able to analyze their clients and understand diverse perspectives with various clients.
For administration and policy, students will be part of the planning and development to improve the structure of social services within a community. They will gain skills in evaluating established social work resources and explore ways to innovate processes and methods. Other responsibilities may include improving services that are offered in a community and working with the government to implement improvements in policy.
Admissions Information
The school administers a variety of students on an annual basis, and selection is based on prior human services experience, communication skills, and academic potential. Applicants will need to submit evidence of a Bachelor's degree with a cumulative 3.0 GPA or higher. Individuals should have completed one foundational statistics course at the college level with a C grade or higher.
Help in Graduation Process
1,020 total hours are needed to satisfy the field curriculum requirement, and students can choose from up to 400 different agencies and organizations that have a relationship with the school. Working hour requirements are set at 16 to 20 hours for the first internship, which are split up in a few days. The second internship will have a more rigorous 36-hour schedule for full-time enrollees in the spring semester, but this can be altered for part-time students.
University of Houston
Graduate College of Social Work
63 total credit hours are needed to complete the Master of Social Work, which is available in various formats through the university. Online students will generally have an asynchronous format through most of the program, but professors requiring specific meeting times for lectures will work with students to pick times that are possible for the class. Around 25 students will be assigned to each cohort regardless of format.
Potential Courses of Study
Reviewing the three-year curriculum for online students if they take the full program, initial topics in the foundations of the field and gaining research skills will take place in the first year, along with four credit hours worth of field practice. Advanced standing begins with the traditional second fall term, with advanced topics in clinical application and looking at cognitive activity or policy planning.
There are four different specializations to consider when advancing into the later stages of the program: Health and Behavioral Health, Social Work with Latinos, Political Social work, and a customized specialization tailored to specific career goals. For online and hybrid students, at least 900 hours of field practice is required, and the first session can begin as early as the initial fall semester.
Gaining the Social Work with Latinos specialization is beneficial to the professional looking to work with a population that is growing in the Houston metropolitan area and around the country. The Political Social work specialization will prepare individuals to work with policy analysts and community organizers in order to improve regulation on social and economic justice.
Admissions Information
In order to qualify for the MSW program, applicants should hold a Bachelor's degree within liberal arts with a cumulative GPA of 3.0 or higher. Additional needs include submitting a personal letter that describes why social work is the career being pursued and letters of recommendation that verifies accomplishments in the field. Deadline for fall admission into the program is set at March 1st.
Colorado State University
College of Health and Human Sciences
The Master of Social Work can be pursued on-campus at Fort Collins or away from campus in a convenient online format. In addition, there is an opportunity to take the traditional program or gain advanced standing if the student holds a Bachelor of Social Work from an accredited institution. For further customization, there is an option to dual-degree with a Master of Public Health on campus.
Potential Courses of Study
Students can pursue advanced generalist practice through the MSW program, which provides an overview on how social work can be implemented in various industries. This can prepare individuals for careers with advocacy groups to create policy change or diagnose treatment needs with clients. As the state of Colorado's social work needs are in rural areas, students will be prepared for these situations.
There are multiple graduate certifications that can be considered for the elective requirement within the curriculum. Topics include Conflict Resolution and Meditation, Pre K-12 School Social Work, and Military and Veteran Culture. Students may take a few courses or the entire certification program if desired, and course availability will vary within each term.
Admissions Information
In addition to the standard requirements of holding an undergraduate degree with a 3.0 cumulative GPA or higher, additional prerequisites will need to be met for this MSW. At least 400 hours of human service work must be completed after high school graduation, and this can include volunteering efforts. At least 18 credit hours should have been gained in biological and social sciences in their undergraduate studies.
Help in Graduation Process
Students looking to gain additional education with the dual-degree of MSW and Master of Public Health can earn the degrees in as little as two year with advanced standing. While the majority of the program will take place on campus and requires full-time enrollment, courses during the summer will be online for added flexibility. 67 total credit hours are needed for the advanced standing format, with 15 shared between the programs.
University of Nevada-Reno
School of Social Work
Students can pursue an online or on-campus version of the Master of Social Work through the university, with 62 credit hours needed for the traditional program and 32 credit hours with advanced standing. Those qualifying for the accelerated format can complete the program in as little as 15 months. By taking this program, earned skills will solve problems through evidence-based solutions in many different environments.
Potential Courses of Study
At the foundational level, various social work methods will be explored when working with individuals, groups or organization. Topics will also consist of theory on social work practice and human behavior, and structural oppression. With a focus on advanced generalist practice, eventual graduates can enter health care, gerontology, child welfare, politics, research, and many other industries to work with clients or implement policy.
There are two different ways to finish the program in the concentration level. Students can select the thesis option, which spans six credit hours and offers a great way for additional research and preparation for a doctorate degree. The other option is a case-based seminar where students will apply what they have learned in their courses, and they will select an additional elective to pursue.
Admissions Information
Requirements to get into the program include having a Bachelor's degree with a 3.0 cumulative GPA, or 3.25 GPA within the second half of the curriculum. Documents for submission include three letters of reference, personal essays detailing accomplishments and goals, and a professional resume. For advanced standing consideration, social work courses must be completed with a B- grade or higher, and a fourth recommendation.
Help in Graduation Process
Students have plenty of flexibility when it comes to pursuing the MSW program at the University of Nevada in Reno. They can enroll on a full-time or part-time basis, and both the on-campus and online formats are virtually similar with students joining a cohort throughout the program. One difference is some variation in elective opportunities, with courses on gerontology and addiction prevention exclusive to the on-campus format.
University of Washington
School of Social Work
The Master of Social Work at UW offers three main versions of their program: Day, Extended Degree, and Advanced Standing. The Day format is for full-time students that will complete courses in the day during the workweek, which also features field internships. The Extended Degree format moves these courses throughout evening hours, and during Friday and Saturday weekend sessions.
Potential Courses of Study
Depending on enrollment and standing, the MSW at this university can be completed between 10 months to 3 years. Advanced standing will be needed for any time frame under two years, with full-time students taking courses throughout the week during the day and part-time students taking evening or weekend courses. It is recommended that students not work part-time when pursing full-time education or in the advanced curriculum.
Specializations in full-time enrollment regardless of standing include Clinical Social Work, Administration and Policy Practice, and Community-Centered Integrative Practice. For part-time enrollment, alternative specializations are available in direct practice with children, adults, and families, and advanced practice in health and mental health.
Admissions Information
A Bachelor's degree with a cumulative 3.0 GPA or higher, and a recommendation of at least 2,000 hours of prior social work experience, is expected for students to get into any format of the MSW program. For advanced standing, the Bachelor's degree must specifically be in the field of social work and accredited by the CSWE. A graduate-level statistics course is required as a prerequisite for the program.
Help in Graduation Process
Traineeships offer an additional opportunity for students to apply theory and practical skills in specific areas of social work. For example, the Child Welfare Training and Advancement Program gives individuals resources to become efficient in detecting abuse and neglect, and implementing prevention methods for these situations with diverse communities.
University of California-Los Angeles (UCLA)
Luskin School of Public Affairs
The Master of Social Welfare is accredited by the CSWE and emphasizes social welfare policy development and theory based research and statistical analysis. Students can select a two or three-year option depending on enrollment, with the final year focusing on advanced generalist studies within a specific area of concentration. Two field internships are required for all students, and there is no advanced standing available at this time.
Potential Courses of Study
Areas of concentration that can be pursued in this program include the following: Child and Family Well-Being, Health and Mental Health Across the Life Span, and Social and Economic Justice. A capstone project puts a bow on two years worth of research courses that will explore various methods and applied statistics within social welfare.
There is an opportunity to combine this MSW with additional graduate-level degrees, such as Public Policy, Public Health, Asian-American Studies, or Doctor of Jurisprudence. This provides a blend of social welfare policy and programs with another focus that can be used in implementing policy or diverse cultures.
Admissions Information
To get into the program offered by UCLA, a Bachelor's degree is needed from an accredited institution with a cumulative 3.0 GPA or higher. Prerequisites include one course in statistics, four courses in socio-behavioral sciences, and three courses within humanities. Approximately 120 students enter the program in the fall semester.
Writing requirements for admission include a personal statement related to the department and a university-level statement of purpose, with both being limited to a 500-word maximum. A resume and three letters of recommendation are also needed. It is recommended that students have one to two years of prior social work experience, and no transfer students are admitted into the program.
To discover even more MSW degree programs near you, take a look at our state-specific guides listed below.
What is a MSW Program Like?
Though MSW programs may vary in terms of particular areas of specialty, generally speaking, all institutions accredited by the CSWE should offer the strong foundations you need to get a social work career started. In fact, this level of educational rigor as well as the standardized content of the coursework is part of what earns a school its CSWE designation.
With this in mind, here's what you can expect from an MSW program, whether you choose to pursue it through traditional in-person classes or online.
Flexible, with online, full-time, or part-time options
A Master's degree in social work is very flexible, catering to students that can be enrolled in a full-time or part-time basis depending on other obligations. A prior academic background in social work is not necessary to enter an MSW program, but some work or volunteer experience in the field is recommended. Those with a Bachelor's degree in social work may qualify for advanced standing.
There are foundational and specialization or elective courses
The full MSW program consists of two different parts – foundational and specialization. This foundational content will introduce students to social welfare policy, research in the field, initial practice methods when working with individuals or groups, and current issues in social and economic justice. Having advanced standing in the MSW designates that the student has already completed foundational education in social work along with one field requirement.
More about the concentration portion
Known as the concentration or specialization portion of the curriculum, students will get more customized education that will aid in the type of social work they will have a career in. These tend to be focused on specific causes – such as addiction treatment, child protection, and domestic abuse – or are oriented around specific settings where social work services are employed. 
Be sure to review the different types of tracks
Students should carefully review what schools offer in the Master of Social Work program as the terminology for concentration and specialization may be different. For example, it is common for programs to offer two concentrations – one that focuses on direct clinical practice, and the other is on a macro level with administration and policy.
A specialization is what type of clients or section of social work will be explored by the student. What is recognized by the CSWE include mental health, children and family relationships, school improvement, substance abuse, gerontology, public policy, and more. These opportunities will vary based on where the student chooses to study and what format they select, be it on campus or conveniently online.
Is the MSW a Difficult Degree?
Pursuing the Master of Social Work can be challenging for students that do not have a specific academic background or work experience in the field. Typically, prerequisites in statistics and various liberal arts subjects, such as behavioral and social sciences, are needed prior to entering this program. Having these requirements and a passion for helping communities and fighting injustice will help students preparing for the program.
The MSW takes a committment
Even without having a full academic background in social justice, the entire curriculum for a Master of Social Work provides foundational material that prepares students for what to expect in their career. This includes an initial internship that features anywhere from 400 to 600 hours of field experience. Having concepts and theory in research, policy, and practice will prepare students for the specialization.
Earning a degree is part one – you may also have to get licensed
Licensure is a base requirement for clinical social workers. But for most macro-level community work, there's no need to hold clinical licensure.
For those looking at gaining licensure in their state, obtaining a Master's degree is only part of the process. Additional needs include post-graduate work experience and completing various testing based on location. Instead of being a difficult program to pursue, students will need to consider the amount of time it takes to gain this licensure, which is at least eight years when adding undergraduate, graduate level, and post-graduate work.
What about dual degrees?
Another consideration for students in lieu of licensure may be pursuing a dual degree within a different topic, such as public health or law. This can open the door to other social work opportunities that may not require licensure in the state. Within a reasonable time frame, students could still receive licensure should they change their mind.
One strong option for ambitious students who wish to include intensive psychology training into their social work studies is a Licensed Clinical Social Work (LCSW) certification program – more information on that below.
Is the MSW Worth It?
Pursuing the Master of Social Work is a great opportunity to prepare students for theory and application of social work practices.
Those who hold MSWs have the ability to work with other professionals that are currently in a particular field or have established their career in social work.
Along with numerous resources through the institution, field work provides application of these studies to real-world situations.
Worth it if you are going to get licensed
There are additional requirements following graduation if the individual is looking to get licensure in the field. Thousands of hours in post-graduate experience adds at least two years to the entire education, and there are additional exams that vary in each state – many locations require licensing exams through the Association of Social Work Boards (ASWB) while some additionally need jurisprudence exams.
Required to get licensed
An MSW is not only worth it to gain state licensure, but it is a requirement in nearly every state. Having licensure will open up the ability for a professional to directly work with other clients and patients without immediate supervision, and to begin a private practice. This can also be gained to pursue further academic research in social work or supervise other students looking to gain their own licensure.
How Many Credit Hours is the MSW?
On an average basis, 60 credit hours are needed to fulfill curriculum requirements for the Master of Social Work. This is generally divided up on an even basis between two different types of study – foundational and specialist. Early on in the program, students will explore theory, policy, research, ethics, and more behind social work and how it has developed over the years. Specialists studies will focus on what field of social work the student is looking to get a career in. This could be working with students to improve their school efforts, discussing issues within family relationships and marriage, helping substance abuse victims, and advocating for public health resources. Electives are usually taken during this period.
Students that have an accredited Bachelor's degree in social work will already have the generalist education required to become officially licensed. If they meet GPA requirements set by the school being applied to, there is often an opportunity to be administered in advanced standing. Only the second half of the program needs to be completed and shortens the educational obligation.
One or two internships will be taken in all MSW programs and accounts for some of the credit hours taken in the program. Commonly known as field education, these are also separated with a generalist and specialist focus, and provides an opportunity for students to apply their studies in different situations and industries. In some cases, this may directly set up a future career for the eventual graduate.
How Do I Prepare for the MSW?
One of the benefits of pursuing a Master of Social Work is the flexibility accredited programs offer.
Students do not need to have a background or any experience within the field of social work, and programs will often only require two to three years worth of study to complete. For professionals with experience, they have less requirements they need to meet.
As with many other Master's degrees, it is usually a requirement that students have a Bachelor's degree from a regionally accredited institution. It helps to have a degree in a related discipline has some programs may have prerequisites that need to be met to get into the full MSW program. Cumulative GPA requirements will vary, but it is usually at least recommended to have a 3.0 GPA or higher.
Having a Bachelor of Social Work that is accredited from the CSWE with high academic merit is the ideal pathway to enter an MSW program. This is because students may be eligible for advanced standing if offered by the program, and that will often cut credit hour requirements in half. Some programs will still require some courses that would be taken in the generalist portion of the curriculum.
While not required, it is usually recommended for students to have work experience or background knowledge in social work before entering a graduate-level program. It is worth noting that prior work experience is often not accepted to deduct field education hours that are required. An accredited BSW will knock off the first internship requirement, as students will have already completed that obligation.
Can You Get a LCSW Degree?
Degrees in social work can help graduates land positions working in public service agencies, schools, and in the community. Some students that are enrolled in social work programs desire more influence within their positions, in terms of treatment and counseling.
A Licensed Clinical Social Work (LCSW) degree is an excellent choice for those who wish to incorporate more advanced disciplines, such as psychology, into their social work practices.
What About LCSW Licensure?
The Licensed Clinical Social Work (LCSW) degree program is a great choice for students that want something more with their social work degree program. The LCSW distinction adds psychological assessment, diagnosis, and therapeutic capacities to the social work component of degree programs, allowing graduates from this degree program to play a larger role in the care of communities and increase in quality of care.
What Do LCSW's Focus On?
LCSW degrees focus on the need for compassion and intervention in public-related organizations, such as schools, community health settings, and public health agencies.
More on CSWE Accredited MSW Programs
Each year, the CSWE surveys all of the accredited programs within the CSWE. Based on the 2020 survey results PDF (the most updated and most recent format, check back soon as we'll update them as soon as the data is released), we are summarizing the following:
MSW Programs: 283
Enrollment: +75,851 total
100% Online Programs: 28.7% (103 programs total)
Avg. loan debt: $47,965+
Certificates: 111
Enrolled Full-Time: 63.0%
% Part-Time Programs: 37.0%
Avg. % w/ loan debt: +73.1%
---
Growing Social Work Program Areas
According to the CSWE's most recent statistical study, the most popular area of specialized practice for MSW students is currently clinical practice and direct service, with advanced generalist, mental health, aging and gerontology, and community development rounding out the top five.
Other popular fields of study/concentration include: integrative health, school social work, child welfare, and family services.
Typical Social Work Grad School Requirements
From the beginning, most graduate level social work educational programs require that students have some experience working in social services. This experience can stem from volunteer activities, such as community service opportunities or volunteering time with local social service agencies. Upcoming students that have been employed with organizations that provide services to the public can also use their experience as an advantage in these graduate level programs.
Consider the following points that are often requirements for entry into an MSW program:
Transcripts and scores: When applying for traditional or online social work programs, students may find that they must submit proof of transcripts, graduate level testing, and even a statement of work experience as part of the initial application process.
Resumes and recommendation letters: Resumes, statements of career goals, and letters of recommendations are also common at some universities offering these degree programs.
GPA restrictions or requirements: Some schools also require that students with an undergraduate GPA of less than 3.2 take part in the Graduate Record Examination prior to enrolling.
Bachelors degree: While students with a Bachelor's in Social Work are preferred, there are plenty of programs that allow students from other disciplines to enroll. Students with varying undergraduate degrees may be subjected to more credit hours, depending on their level of experience in the field of social work.
What Can I Do With a Master's in Social Work?
In a field such as social work, there are numerous opportunities for employment after obtaining a degree. Social service agencies across the country have dealings in fields that include specific age-related care, various health-related services and advocacy groups, and even in public-funded agencies and schools.
The Role of a Social Worker is Personal to their Clients
The role of the social worker can include duties at a personal level, such as providing support and care to clients that are going through difficult times in their life, as well as on a broad scale, such as strong advocacy when confronting service providers, courts, and even insurance companies.
Some Skills You Should Have
The skills acquired through MSW degree programs can assist you in finding careers in some of the leading career fields in the country. Our team has provided a few popular fields for MSW graduates below.
Take a look at some of the possibilities available after obtaining your accredited MSW degree.
Education for People and Communities
Schools are a place that children should focus on their educational goals and advancement for the future. However, with the unpredictable environment provided by educational systems, there is sometimes a need for social workers on-staff to provide support and protection for students – especially in more vulnerable areas. School social workers can assist students with neutralizing stresses associated with their family, issues as school such as bullying, and the education requirements of their school.
Child and Human Welfare
Some of the most prominent social workers are found in local and state agencies focused on child and adult welfare. These social workers respond in the event that children or other vulnerable people are abused, neglected, or not provided with ample amenities for a healthy lifestyle. These professionals work directly with individuals that are suffering from these circumstances, providing support and compassion during their time of need. On the other side of the situation, welfare social workers work hard to advocate for these victims through court proceedings and follow-up services. Regular home visits, support services, and reunification with rehabilitated families are just a few services provided by welfare social workers.
Substance Abuse
As of 2018, there were over 125,000 substance abuse/mental health social workers employed throughout the United States (BLS; 2020). With the growing drug and alcohol abuse epidemic, more social workers are needed to help those suffering with addiction find programs to help them overcome their illness. Substance abuse social workers can help people locate agencies that can provide rehabilitative services, advocate for clients in court, and provide follow-up support during the recovery process.
Mental Health
People that suffer from mental illnesses are in great need of support from their families and the community. In some cases, people suffering from mental illness may not even be able to make rational decisions on their own – especially when deciding on service for their own well-being. Mental health social workers can help people suffering with mental illness during decision making processes, financial decision-making, and finding services for their needs. These social workers can work in positions in mental health facilities, hospitals, public health organizations, or community health centers.
Healthcare
Healthcare is a field that envelops the services of professionals from many different disciplines. In social work, healthcare social workers are trained to assist people that have been diagnosed with serious or chronic illnesses during important decisions and with finding the right services for their direct care. The healthcare delivery system can sometimes be a complex and confusing domain for people with no experience – especially for those that are more concerned with improving their overall health.
Salary Expectations for Social Workers with a MSW Degree
You have many options for a career once you have obtained a MSW degree. You might be wondering what amount of money you can earn after earning your degree. Depending on the field you choose to work in, the rate of pay could be very different than others.
This incredibly diverse degree can lead to careers working for the government, in schools, social service agencies, or even for children's services. Our team of education and career experts has provided you with a list of industries and concentrations and their average salaries for you to browse. The salary information you are about to view are averages provided by the Bureau of Labor Statistics and can vary depending on location, experience, and position.
Hospitals: $60,840 on average per year.
State and Local Government: $61,190 on average per year.
Nursing and Residential Care Facilities: Around $55,510 on average per year.
Individual and Family Services: $50,910 on average per year.
Social Workers, all other: $50,390 on average per year.
Highest Salaries for Social Workers
Salary estimates will vary based on what type of social work is being considered by the professional, and where they end up working. California and New York are the top two states in terms of both employment and wages for various categories. Regionally, the Northeast sees the most overall salary estimates, but high-paying jobs can be found along the West Coast and states such as Texas, Minnesota, and Illinois.
For professionals working with children and families, and improving school work ethic for students struggling learning, the District of Columbia has the highest mean wage according to the US Bureau of Labor Statistics. Average salaries are estimated at $71,590, with New Jersey and Connecticut being the next two states at just over $68,000. Many Northeastern states see salaries well above the national average, which is approximately $51,030.
Other high-paying locations for social work with youth are Minnesota and North Dakota, which are both just over $57,000 across the state. For North Dakota, Bismarck boosts this statewide average considerably, and Rochester in Minnesota is estimated at $66,070. Along the West Coast, statewide averages will range between $53,000 to $60,000, with three metropolitan areas in California reaching the top 10 nationwide: Hanford-Corcoran, Merced, and Salinas.
For mental health and substance abuse issues, the highest-paying state is New Jersey with the salary estimate at $83,050, which is where the Trenton metropolitan area is set at alone. This is considerably higher than other averages in other states and districts – the next highest is Washington DC at $66,080. California sits at third on the list at $65,020 annually, but has the highest employment at around 15,000 social workers.
Health care social workers see the highest mean annual wage when looking at national estimates, set at $59,300. Numerous states in the western portion of the country see high wages in this specialization, such as Colorado, Wyoming, Nevada, Oregon, and California. The state of California has the highest overall salary estimates, which is set at $79,620 annually.
Master of Social Work Degrees FAQ
Is it possible to become a social worker without an MSW?
While some entry-level positions in the social work field are available to those who don't hold master's degrees, it is not possible to take on the full responsibilities of a social worker without an MSW. This is because a master's degree is necessary to get one's social work license from the state.
Do I need a BSW in order to pursue an MSW?
No. While having a BSW can help accelerate your path through an MSW program, eliminating some of the foundational coursework, many if not most students who pursue MSWs hold bachelor's degrees in other subjects. There is no specific bachelor's degree concentration required to pursue an MSW.
Do I have to figure out my social work specialization before starting my degree program?
No. Many students start their master's programs without a pre-defined specialization, using their class time as well as their field work experience to determine where they would like to focus their career.
Can MSW holders provide therapy directly to clients?
If you just hold a master's degree in social work, you do not yet have the full credentials to provide direct clinical counseling to clients, though it is possible that you could offer treatment alongside a supervisor. In order to work with clients one on one you must be a Licensed Clinical Social Worker (LCSW), which involves additional licensing requirements. To learn more about becoming an LCSW, visit our guide here.
2021 US Bureau of Labor Statistics salary and employment figures for Child, Family, and School Social Workers; Healthcare Social Workers; Mental Health and Substance Abuse Social Workers; Social Workers, All other, reflect national data, not school-specific information. Conditions in your area may vary. Data accessed March 2023.
Search the Top Programs in Social Work