Consider a Featured CSWE Accredited Online MSW Program
AD
MSW Programs Currently Accepting Applicants

University of Denver - Online Master of Social Work (MSW)
-
Earn an MSW in 18 months with DU's online advanced standing program.

Fordham University - Online Master of Social Work
-
Advanced standing for qualified students with a BSW. CSWE Accredited.
South Dakota MSW Programs
Schools with MSW Programs
2 MSW programs in South Dakota
Social Work Licensure
Social Work Careers
The University of South Dakota provides a CSWE-accredited MSW program for those eligible for enrollment. The accreditation of this university can be a helpful tool for students considering future licensure within their field.
If you want to learn more about what might be required of you during the collegiate and licensure phases, you should review the expectations of the South Dakota Board of Social Work Examiners. This is the agency that you may be in contact with when applying for and being approved for licensure.
Consider featured online MSW programs that are currently accepting applicants for their Master of Social Work degree.
Consider a Featured Online Social Work Program
Click the university name for information on admissions, courses, status of accreditation, and more.
| School / Program | Online Program? | Advanced Standing Availability | Course Information |
| --- | --- | --- | --- |
*Sponsored Online Social Work Programs
There are groups of people all throughout the United States that may be in need of help from social work professionals. These professionals can serve individuals with varying issues and challenges, making them an important attribute to any supportive state system. In South Dakota, professionals can train to become effective and helpful professionals through MSW degree programs. If you have already earned your Bachelors in Social Work or even a bachelors-level degree in another discipline, you could be eligible for enrollment in MSW programs in your state.
AD
MSW Programs Currently Accepting Applicants
Online MSW Programs in South Dakota
In today's times, people seem to be driven by their desire for convenience. Technology has played a large part in making the American lifestyle more and more convenient each year. This may have made technology's spill-over into the field of education a little less surprising. Students that are ready and willing to control their course scheduling and attendance can become a part of online MSW programs through the state of South Dakota. These flexible programs may be becoming some of the most popular options for upcoming college students.
From the outside looking in, online MSW programs may seem like a busy professional's dream. These types of programs can allow students to exhibit more control over when they learn and how they learn. Some online MSW programs may even provide students with due dates up front so that they can plan their entire course from the very beginning. These programs may even come equipped with specialization options that can be great for those interested in influencing certain members of groups in society. Some common specializations for online MSW programs include Clinical Social Work, Family Social Work, and Healthcare Social Work.
CSWE Accredited South Dakota MSW Programs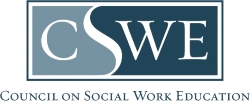 The CSWE (Council on Social Work Education) is the top accrediting board for MSW programs. Below you will find a list of CSWE accredited social work programs in South Dakota.
All Social Work Programs in South Dakota
AD
MSW Programs Currently Accepting Applicants
University of South Dakota
Master of Social Work
Vermillion
CSWE Accredited
AD
MSW Programs Currently Accepting Applicants
Search the Top Programs in Social Work