<!- mfunc feat_school ->
Featured Programs:
Sponsored School(s)
<!- /mfunc feat_school ->
Are you eager to take the first steps toward the critical and rewarding career of a social worker? If you're based in the state of Georgia, good news: there are many fantastic opportunities to get a comprehensive social work education right near you.
In Georgia and the rest of the country, practicing social workers must hold a Master of Social Work (MSW) degree, which demonstrates that one has the skills and advanced knowledge needed to take on the great responsibilities of a social worker. To obtain an MSW, you must hold a bachelor's degree.
If you want to get your MSW but don't yet hold a bachelor's degree, your best option is a Bachelor of Social Work (BSW) program.
Already have your BSW? Check out MSW programs in Georgia (includes online).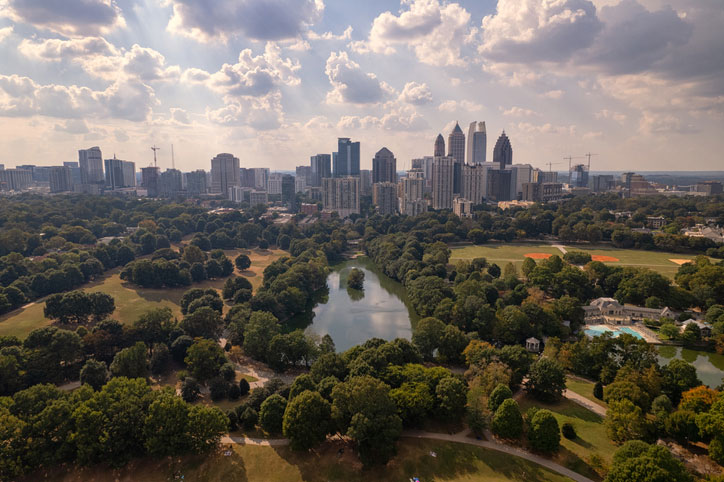 In order for a degree program to earn CSWE accreditation, it must meet very specific standards regarding the program's curriculum, educator's qualifications, and outcomes of students enrolled. Choosing an accredited program can contribute to your overall success during the social work training and education process in the state of Georgia.
What is a BSW?
A Bachelor of Social Work is an undergraduate program designed for students who intend to get their Master of Social Work degrees. The curriculum gives students a foundational knowledge of the social work profession, drawing from the fields of psychology, sociology, and anthropology to help provide the framework social workers use to help others.
One of the great advantages of a BSW is that it qualifies students for one-year Advanced Standing MSWs, accelerating the educational process and lowering overall costs.
This is because the coursework of a BSW overlaps with the first half of an MSW program.
BSW Program Examples
Opportunities for training in the field of social work can be found in large quantities throughout the state of Georgia. If you are on the hunt for CSWE-accredited degree programs to enroll in, you are encouraged to review the curriculum of programs such as those found at:
The University of Georgia
Thomas University
Fort Valley State University
Georgia State University
Savannah State University
Each of the Georgia colleges can provide you with access to training in social work practice and assessment and treatment of specific groups within your area. These popular collegiate options can also provide you with a high quality educational experience that is reviewed regularly by the Council on Social Work Education.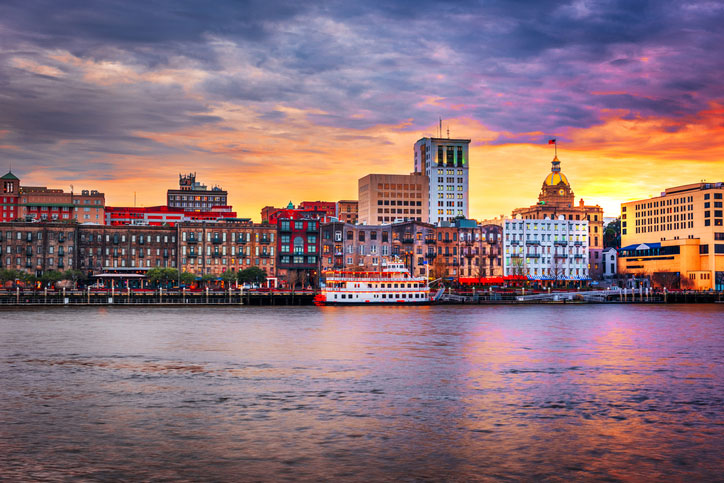 Traditional vs. Online BSW Programs
Both traditional and online BSW programs can provide you with the skills you need to obtain entry-level positions in this field.
There are multiple layers of social work jobs currently seeking out qualified social work professionals within Georgia, making a BSW degree program an excellent start to a promising career. You might consider an online BSW program, especially if you are living in a rural area of Georgia.
BSW Degrees and Coursework
Different learners may choose different educational paths depending on their individual learning styles and personal preferences. Many students in today's society may choose the convenience of online degree programs as a means for maintaining full-time jobs or managing their families while earning their degree.
Popular Accredited BSW Program
As a new prospect to the field of social work, it may become apparent that there are numerous BSW programs around you to choose from. You are encouraged to review the specific amenities of each BSW program before your initial enrollment to ensure that your program fits your specific needs.
Whatever program you do choose, be sure that it is CSWE-accredited, as these are the only programs that will make you eligible for licensure.
The BSW at Georgia State University
Many students in this state choose BSW programs like the one offered through Georgia State University. This program is considered highly reliable by past and present students and can provide you with an in-depth look at social work from a research-oriented and practical perspective.
Like many other BSW programs, Georgia State's social work program can be completed in around 4 years for most learners. This school may also offer learners the option of pursuing their degree at a part-time rate, which can be helpful for busy students that cannot commit to a full-time learning schedule.
If you would like to learn more about what Georgia has to offer in terms of social work degree programs, read more in the guide below. There are multiple programs currently seeking new BSW applicants with multiple start dates per year.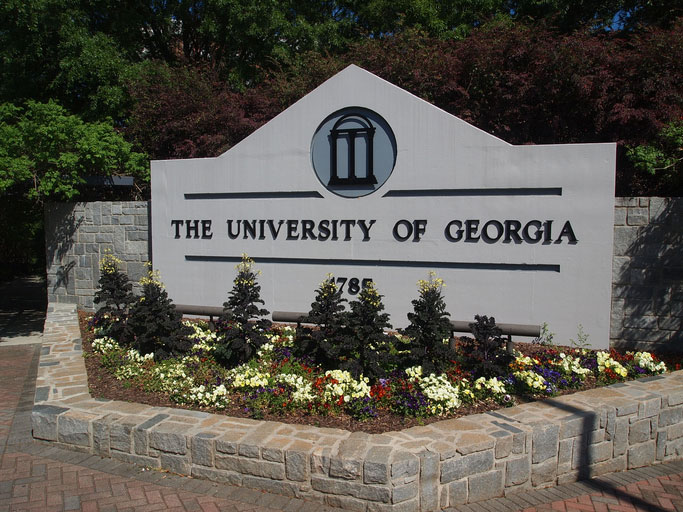 Sample BSW Courses
The BSW curriculum can include many components related to the direct and indirect practice of social work within your area. During your learning experience, you may engage in classroom lectures, individual research projects, and possibly even internship experiences depending on your particular program.
Courses within the BSW program can also focus on specific topics like Child and Family Social Work. In this course, you can learn more about the normal and abnormal dynamic of the family relationship, methods for assessing needs, and different treatment services that may be available to help repair family relationships.
Addictions Social Work is a course that can provide you with insight into how addiction occurs in different populations, the psychological attributes of this disease, and methods for providing needed services to individuals that struggle with different forms of addictions.
Social work can be an incredibly diverse field for currently employed professionals. As a students in this program, you can learn treatment mechanisms for different age groups, individuals with varying spiritual and religious beliefs, and variations in needs from culture to culture.
How social workers have provided natural disaster relief in the state of Georgia
Georgia is a state hard hit by dramatic weather events, from hurricanes to tornadoes. Social workers have played a crucial role in the recovery of cities and towns across the state, providing immediate relief as well as long-term support to those in need.
<!- mfunc feat_school ->
Featured Programs:
Sponsored School(s)
<!- /mfunc feat_school ->
Indeed, natural disasters can create major and lasting problems, including displacement, healthcare issues, financial hardship, and emotional issues. Social workers help individuals and families get back on their feet, whether by providing counseling or helping navigate the often complex relief services at their disposal.
The support of social workers helps vulnerable people restore their lives in the wake of devastating circumstances. If you plan to become a social worker in the state of Georgia, consider this as one possible career path for you.
BSW Careers and Salaries
If you are new to researching the field of social work in the state of Georgia, you might be interested in learning more about the earning potential and career options for professionals in your state. Social workers in Georgia may have the potential to earn a $75,270 annual salary on average, depending on work experience, chosen field, and the overall demand for professionals in their treatment area.
As you dive into the basics of the field of social work in your state, you may notice that there are many different specialty fields for you to choose from throughout your career. Your training in educational programs can allow you to provide one-on-one services to youth and adults in varying treatment settings or provide services within specific community organizations.
Some social workers pursue careers as Family Social Workers, Geriatric Social Workers, or Substance Abuse Social Workers. Some communities may also hire social work professionals to work with multicultural clients through social service and human service agencies throughout Georgia.
Salaries for social workers vary depending on their area of specialty as well as where they work. The Bureau of Labor Statistics reports the following mean annual salaries for social workers based in Georgia:
Child, Family, and School Social Workers: $48,200
Healthcare Social Workers: $54,710
Mental Health and Substance Abuse Social Workers: $46,720
Social Workers, All Other: $75,270
One of the most beneficial aspects of choosing a BSW degree is that it can be implemented in so many different organizations within your local area. If you are preparing to pursue a career working for the people within your community, a BSW degree can provide you with the skills you need to make a difference in their lives.
FAQs
How long is a BSW program?
Typically, a full-time BSW program will take four years, in line with bachelor's degree programs in other subjects.
What can I do with a BSW?
For most people, a BSW is the first step in a two-part educational path to becoming a practicing social worker. While it will make you eligible for entry-level social work jobs, you will need an MSW to pursue most social work careers. That said, a BSW will expedite your academic journey, eliminating a year from your MSW program, making it a significant time- and cost-saving strategy.
Do I need a BSW to enroll in an MSW program?
No. Traditional MSW programs are open to anyone who holds a bachelor's degree. However, there is a year's worth of additional courses for those students, who will need to be introduced to the basics of the social work field.
2021 US Bureau of Labor Statistics salary and employment figures for Social Workers, All other, reflect national data, not school-specific information. Conditions in your area may vary. Data accessed March 2023.