Consider a Featured CSWE Accredited Online MSW Program
AD
MSW Programs Currently Accepting Applicants

University of Denver - Online Master of Social Work (MSW)
-
Earn an MSW in 18 months with DU's online advanced standing program.

Fordham University - Online Master of Social Work
-
Advanced standing for qualified students with a BSW. CSWE Accredited.
Maryland MSW Programs
Schools with MSW Programs
3 MSW programs in Maryland
Social Work Licensure
Social Work Careers
Maryland provides 3 MSW programs to students that are interested in taking this route with the education. The universities that students may be most likely to find these programs are Morgan State University, Salisbury University, and the University of Maryland at Baltimore.
Each of these schools may be accepting new students into their reliable degree programs in order to provide a higher number of educated and experienced social workers to their state.
People within the state of Maryland may find it their duty to help others, provide support to their communities, and work together to safe and inviting communities. Since residents of this state are so focused on providing a supportive environment, it makes sense that fields such as social work could be a popular degree option for people in this area.
Consider featured online MSW programs that are currently accepting applicants for their Master of Social Work degree.
Consider a Featured Online Social Work Program
Click the university name for information on admissions, courses, status of accreditation, and more.
| School / Program | Online Program? | Advanced Standing Availability | Course Information |
| --- | --- | --- | --- |
*Sponsored Online Social Work Programs
Online MSW Programs in Maryland
If convenience in education is what you are after, Maryland may have programs to fit your needs. Throughout the entire state, there are 2 programs that could potential meet the needs of even the busiest of students.
Online and accredited MSW programs can help students ensure that their degree program is reliable and acceptable in the eyes of the State Board of Social Work Examiners, while still providing the opportunity of convenience along the way. Morgan State University offers a full-time online MSW program that currently does not require students to visit the campus at all during their experience.
Students can learn through asynchronous format, and complete their program within 2-3 years. Concentration options at Morgan State may include Urban Children, Youth, and Families. At Salisbury University, students can take part in either part-time or advanced standing degree options depending on their degree history. This fully online degree program may allow students to choose from specialization options in Practice with Individuals, Families, Groups, and Organizations.
AD
MSW Programs Currently Accepting Applicants
Cities in Maryland for Social Work
Popular cities for social work learners in Maryland may include Baltimore and Salisbury. Although students within this area may have quicker access to MSW degree programs, students from all over the state and beyond may be welcomed with open arms into programs open for enrollment.
Board of Research Examiners
If you would like to research further into what it might require to apply for and be approved for licensure in social work within this state, you should take a look at the Maryland Board of Research Examiners. The Board can assist students in determining their eligibility and can be a resource for you to use as you choose from a large number of available MSW programs.
CSWE Accredited Maryland MSW Programs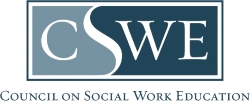 The CSWE (Council on Social Work Education) is the top accrediting board for MSW programs. Below you will find a list of CSWE accredited social work programs in Maryland.
All Social Work Programs in Maryland
AD
MSW Programs Currently Accepting Applicants
AD
MSW Programs Currently Accepting Applicants
Search the Top Programs in Social Work