Consider a Featured CSWE Accredited Online MSW Program
AD
MSW Programs Currently Accepting Applicants

University of Denver - Online Master of Social Work (MSW)
-
Earn an MSW in 18 months with DU's online advanced standing program.

Fordham University - Online Master of Social Work
-
Advanced standing for qualified students with a BSW. CSWE Accredited.
Michigan MSW Programs
Schools with MSW Programs
11 MSW programs in Michigan
Social Work Licensure
Social Work Careers
MSW programs can be found in many different settings throughout Michigan. Popular cities for MSW students include Ann Arbor - home to the University of Michigan's reputable MSW program, Detroit - which houses Wayne State University's MSW program, and Kalamazoo - the home of Western Michigan University's MSW program.
Each of these programs provides innovative MSW programs that include concepts of social work such as Behavioral Health, Assessment and Intervention, Policy Management and Development, and Field Practice. The average MSW program takes around 2 years to complete, but some colleges even offer students the option of engaging in fast-paced degree programs that can be completed in a quicker time frame.
Consider featured online MSW programs that are currently accepting applicants for their Master of Social Work degree.
Consider a Featured Online Social Work Program
Click the university name for information on admissions, courses, status of accreditation, and more.
| School / Program | Online Program? | Advanced Standing Availability | Course Information |
| --- | --- | --- | --- |
*Sponsored Online Social Work Programs
Overall there are 11 Master of Social Work programs in Michigan, and all 11 MSW programs are accredited by the Council on Social Work Education.
The CSWE is the highest form of accreditation a MSW program can get at the program level, and many employers look for CSWE accredited MSW degrees in applicants they consider. You can see all of the CSWE accredited MSW degrees in Michigan below.
Online MSW Programs
Online degree programs are some of the most popular options for MSW students throughout Michigan. These programs include curriculum that focuses on Behavior Development, Social Interactions, and Public Health Services as a primary means for connecting people with the right services for their needs.
Online MSW programs in Michigan can be found at reputable universities such as Michigan State University and Spring Arbor University. These programs are dedicated to the development of skilled social work professionals with the versatility to work with people from varying backgrounds.
Courses offered through online MSW programs include Social and Cultural Diversity, Social Welfare Policy, and Ethics and Christianity.
AD
MSW Programs Currently Accepting Applicants
Licensing Requirements for LCSW in Michigan
Licensing requirements in Michigan begin with the acquisition of a Master's level degree (at minimum) in Social Work from a CSWE-accredited degree program. After students have successfully obtained their degree, they can register through the state of Michigan as a training social worker so that they can begin to accumulated their required 4,000 supervised working hours.
Michigan requires that applicants engage in the supervised experience under the supervision of a licensed clinical social worker in the field that they plan to specialize (clinical fields). The Clinical Examination is the next requirement for applicants, which involves a test on knowledge gained throughout educational experiences and field work. Once this is completed, graduates can submit to a thorough background check and be on track for licensure.
Social Work Career & Salary Information
Child, Family, and School Social Workers – $47,480 on average per year (BLS; 2016).
The division of social services that deals primary with children and their families is the most popular choice for professional social workers in the state of Michigan. There are 13,490 professional social workers that spend their days advocating for child and their families, and helping to ensure that children are getting the right educational services through the school systems throughout the state.
Healthcare Social Workers – $55,260 on average per year (BLS; 2016).
Healthcare social workers may be the primary resource for patients in the healthcare setting that need help communicating with insurance companies, hospitals, and even their own families. These professionals are extremely important to the well-being of the medically fragile, with 6,070 currently working throughout the state of Michigan.
Mental Health and Substance Abuse Social Workers – $49,420 on average per year (BLS; 2016).
With the current drug-use epidemic in the United States, more people may be flocking to rehabilitation centers and seeking out the expertise of mental health and substance abuse social workers. In this field, professionals can be the leading source of information and referral for individuals that have mental illness, or for those that are looking for help in fighting addition. There are 3,730 social workers currently employed in this field.
Social Workers, all other – $60,170 on average per year (BLS; 2016).
Depending on the group of people that you prefer to work with, you may find some diverse areas within social work to call home for your career. Social workers can be a part of nearly any aspect of social services that provides direct support to the public. There are 780 professionals working in all other areas of social work in the state of Michigan.
CSWE Accredited Michigan MSW Programs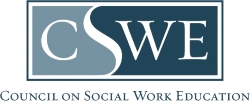 The CSWE (Council on Social Work Education) is the top accrediting board for MSW programs. Below you will find a list of CSWE accredited social work programs in Michigan.
All Social Work Programs in Michigan
AD
MSW Programs Currently Accepting Applicants
AD
MSW Programs Currently Accepting Applicants
Search the Top Programs in Social Work