Content: State BSW Pages<!- mfunc feat_school ->
Featured Programs:
Sponsored School(s)
<!- /mfunc feat_school ->
If you're a Michigan resident who aspires to become a social worker, you'll be pleased to know that you're in a great state to get your career started. There are numerous degree program options for students at all levels, including those who don't yet hold a bachelor's degree. If this is you, the first step in your educational journey will be attending one of Michigan's excellent Bachelor in Social Work (BSW) programs.
The BSW is a perfect degree option for motivated students who want to hit the ground running in the social work profession.
Though a BSW will not qualify you for a full-fledged social worker position – a Master's in Social Work is required for that – it is a significant first step that will accelerate your educational journey.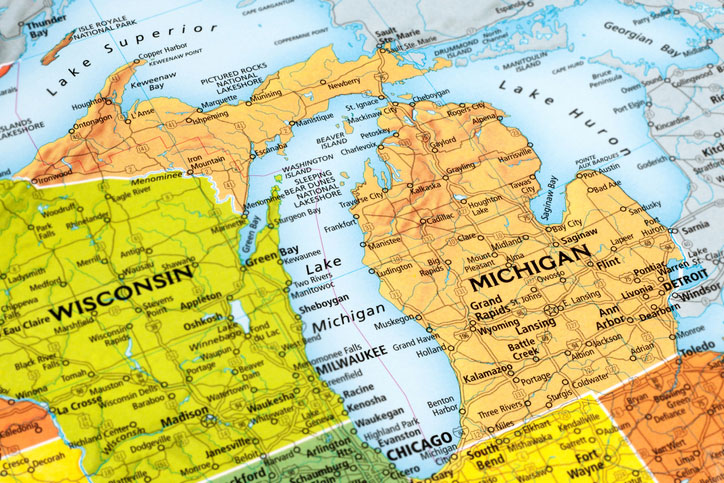 In today's educational setting, many students are choosing to pursue the online route for their bachelor's degree program. Online programs can allow students to utilize their university's online course room during the learning process, which can allow busy adults to continue working while earning their degree.
One of the major attracting benefits of online BSW programs is that they can currently be accredited by the Council on Social Work Education (CSWE). This agency is responsible for reviewing and ensuring the quality of degree programs through the accreditation process.
If you are like many other incoming learners to the field of social work, you might be interested in learning more about what your state has to offer in terms of BSW degree programs. Read more in our guide below to see more accredited degree programs and where they can lead you.
Several Michigan BSW programs include:
Central Michigan University
Eastern Michigan University
Hope College
Michigan State University
Western Michigan University
Consider an online BSW program that is currently accepting applicants or click here to jump to the full list of BSW programs in Michigan.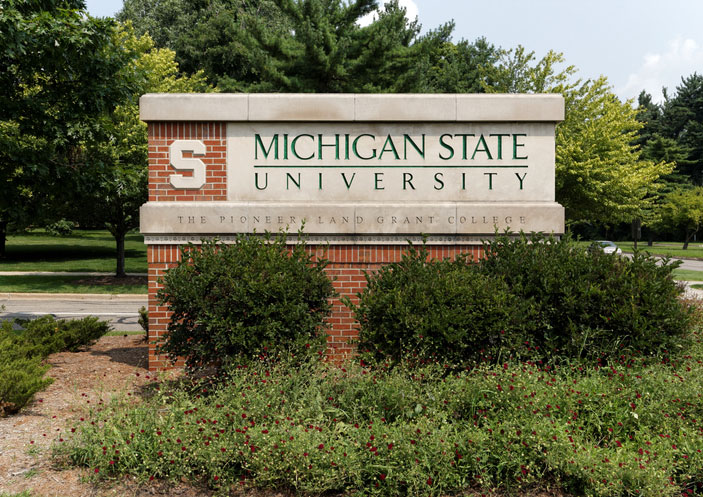 BSW Degrees and Coursework
Central Michigan University, Eastern Michigan University, and Hope College are some popular providers of Bachelor of Social Work programs throughout the state of Michigan.
When selecting your BSW program, you're highly encouraged to select one that is CSWE-accredited, as it is the only way to ensure that your program will meet the high standards of MSW programs and licensing boards to follow.
A BSW degree program can look different than others depending on the school you are reviewing. Each university provides its own unique take on the BSW program, while still meeting the accreditation standards set forth by the CSWE.
Popular Accredited BSW Program
Students that are actively seeking online BSW programs to enroll in may find what they are looking for through popular programs like Spring Arbor University's online BSW. This online and accredited degree program offers versatility during the learning process, as well as multiple convenience options with enrollment and student status.
Spring Arbor's entire online BSW program includes 124 credit hours. If you are a learner that prefers some face-to-face learning experiences during your program, this university also provides a blended degree option that includes both online and in person learning opportunities.
This entire program can be completed in 4 years for learners that are enrolled at a full-time status. It includes concepts related to general education, social work practice, and research in social work and social problems.
Spring Arbor is one of many BSW programs in Michigan that hold current accreditation with the CSWE. Continue reading more in the guide below to learn about additional programs currently offered all over the state and career opportunities post-degree.
Sample BSW Courses
If you have spent some time reviewing BSW programs within your state, you may be aware of the layout of courses and expectations for graduates. Most bachelor's programs begin with around 2 years of introductory courses and general education components such as Composition and Psychology.
As you move forward into the social work specific courses, you may find that universities seek to provide you with a well-rounded knowledge of the social work field from multiple perspectives. Courses like Social Work Practice with Groups can teach you skills relevant to providing generalized guidance to people with different needs, which can be beneficial when working for larger agencies with wider client bases.
Course Specific Classes
Alternative courses like Advanced Child Welfare can allow learners to delve specifically into specific practice areas in order to sharpen their skills within these fields. The goal of these courses is to provide students with a generalized knowledge of social work practice for later careers in diverse fields.
<!- mfunc feat_school ->
Featured Programs:
Sponsored School(s)
<!- /mfunc feat_school ->
Some BSW programs may also allow students to participate in supervised field experiences or internships in lieu of final projects.
When students choose internship options, they can work in social services agencies under trained professional social workers to gain valuable experience in the field.
Each BSW program currently offered in Michigan may have varying expectations of learners currently enrolled. As an incoming student, you are encouraged to learn more about what these programs have to offer so that you can choose a degree program that is best for your needs.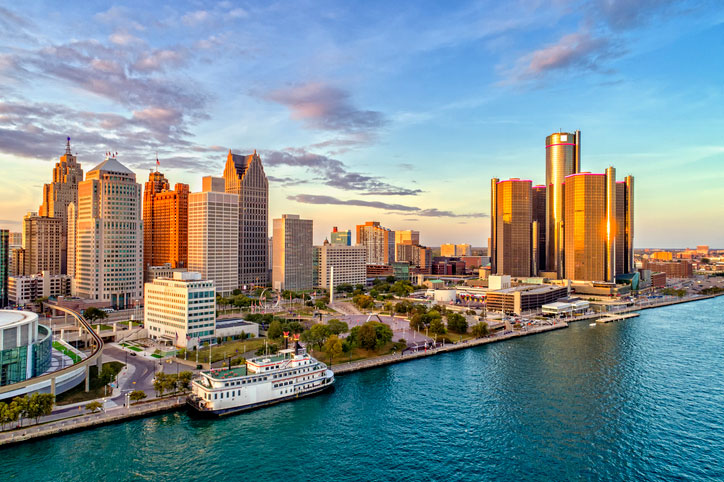 How social workers are helping revitalize Detroit
As many are aware, the city of Detroit has faced tremendous hardships over the past decade, though residents of the city have also remained deeply invested in exciting revitalization projects for the city. Social workers have played a crucial role in addressing the city's most pressing issues, helping individuals and the community as a whole improve their situations for the better.
One of the biggest causes Detroit-based social workers have taken on is poverty. By connecting people with resources such as food assistance, housing, and job training programs, social workers help create immediate change, while also working to address the root causes of poverty, such as lack of access to education and healthcare.
If you are a Michigan-based social worker, getting involved in Detroit is sure to be richly rewarding work that will change the city for the better.
BSW Careers and Salaries
With an average median salary of $60,120 per year (per the Bureau of Labor Statistics), social workers in the state of Michigan can provide vital services to organizations and individuals. If you have spent some time researching this career field, you may already be aware of how influential they can be for diverse groups within society.
Social workers can find careers in many settings, including those that provide services for specific groups within your community. One example of a social work field can be found in juvenile justice, which can include working with youth offenders during treatment and rehabilitation services.
Social workers may also be assigned to adult offenders as they work through incarceration and later probation. A social worker's role can include assessing client need and obtaining needed support services to implement for a higher rate of long-term success.
Mental health fields can also call upon social workers to provide services to clients in their domain. As a case manage in this area of expertise, you may organize therapy appointments, medication management appointments, and conduct home visits to ensure safety and continuity of care.
It's worth noting that social workers in different sectors receive different rates of compensation. The Bureau of Labor Statistics reports the following mean annual salaries for Michigan-based social workers:
Child, Family, and School Social Workers: $51,900 per year
Healthcare Social Workers: $51,390 per year
Mental Health and Substance Abuse Social Workers: $52,700
These rates are important to keep in mind as you choose the social work focus area that's right for you.
FAQs
Is it difficult to receive your social work license in Michigan?
Once you have completed your MSW degree and its included field work hours, you will be eligible to become an LMSW (Licensed Master of Social Work). To practice clinically, you will need to become an LCSW (Licensed Clinical Social Worker), which includes its own certification process.
Will I be able to become a social worker after getting my BSW?
As mentioned above, a BSW does not in itself qualify you for the full responsibilities of a social worker, which typically require an MSW degree at minimum and additional work to become an LCSW. If you are eager to get your first social work field experience directly out of your BSW program, you can find many entry-level positions in social work organizations that can give you a better understanding of the causes you care about and the day to day responsibilities of social workers.
Do I need a BSW in order to be eligible for an MSW?
One can hold a bachelor's in any subject in order to apply for an MSW. However, it can still be to your advantage for that degree to be a BSW. This is because those who have completed BSW coursework are eligible for Advanced Standing MSWs, also known as one-year MSWs, which eliminates a significant amount of a master's program's foundational materials so that you can get your career started more quickly.
2021 US Bureau of Labor Statistics salary and employment figures for Social Workers, All other, reflect national data, not school-specific information. Conditions in your area may vary. Data accessed March 2023.