<!- mfunc feat_school ->
Featured Programs:
Sponsored School(s)
<!- /mfunc feat_school ->
If you know you'd like to pursue a career in the rewarding field of social work but do not yet hold a bachelor's degree, the best way to expedite your academic journey is by pursuing a Bachelor's in Social Work (BSW) degree. This major gives students the opportunity to focus on their professional goals while obtaining their undergraduate degree and helps them get a leg up in their eventual master's programs.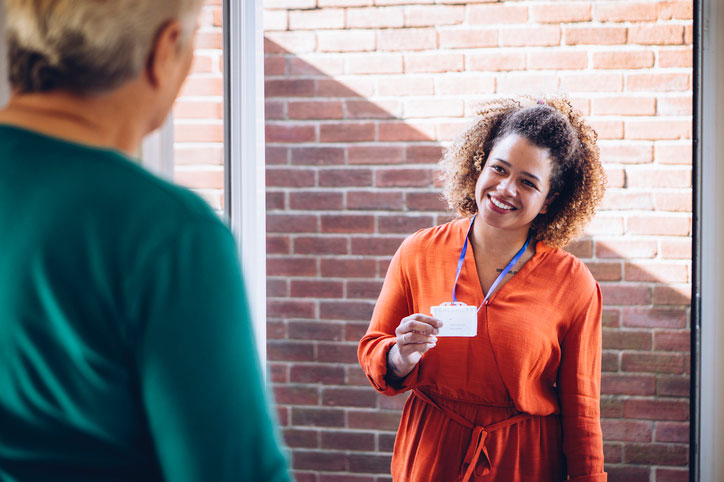 The online Bachelor's degree in Social Work, also widely known as the BSW degree, enlightens students to the intrinsic ideas associate with social work. Through an online course room, students will be introduced to downloadable study guides, timed quizzes and a wealth of information at their fingertips.
An Online BSW program can help you get the undergraduate experience you need to work within social work. A BSW can also give you the opportunity to continue your education, fast-tracking your MSW through an Advanced Standing MSW program.
The Convenience of an Online BSW
The top reason why students opt to enroll in online degree programs rather than the traditional in-person model is for the convenience of it. Most online programs allow students to work and even watch lectures at their own schedule. This flexibility can be a make-or-break factor for students who are holding jobs while attending class or juggling other responsibilities.
If you've wanted to pursue a degree but haven't been sure how you'll manage it alongside your current employment, an online program can make all the difference.
Instructors in these online programs can be contacted through the convenience of classroom e-mail, which alleviates the need to visit an office or call through a university line for questions or concerns. Students are required to complete homework under certain time restraints, depending on their instructor, which still allows a variable amount of structure in this environment.
Since most online courses do not include a traditional lecture, students are responsible for reviewing and analyzing the content of these courses on their own time. This allows for more independence in learning and the attainment of better self control and time management.
CSWE Accredited Online Bachelor of Social Work Degrees
The CSWE provides interested students with a list of reviewed online degree programs including both full-time and part-time options. Some online social work programs require that students attend 1-2 in-person visits to the campus each semester. Students that are unable to attend these meetings should research the program requirements prior to applying.
Top 5 Online BSW Programs that are CSWE Accredited
In addition to online MSW programs, there are hundreds of accredited online BSW programs across the countries.
A benefit of obtaining a BSW degree from a CSWE accredited institution is the ability to complete an MSW on an accelerated track (Advanced Standing) and develop the skills required to provide entry-level social work, such as case management.
BSW programs typically educate students using a generalist practice framework, which means that students are provided with a wide range of skills and tools that can be utilized in numerous social work jobs and settings.
Five of the top CSWE accredited online BSW programs are:
The University of Utah: Social Work Program
The Social Work Program through the University of Utah is one of few online accredited BSW programs in the United States. This program encompasses a comprehensive course load containing liberal arts courses, core courses, and field courses that enables students to enhance competence and develop skills to enter the social work profession.
Students enrolled in the online program have the ability to complete the program from anywhere in the country. This program also offers more flexibility while also offering substantial academic and career support from faculty.
While in this program, students may complete work through online discussion boards, submitting individual assignments, and collaborating with classmates virtually to complete group projects.
Courses You Might Take
Students are required to take 4 liberal arts courses prior to beginning the social work coursework. These courses are:
General Psychology
Introduction to Sociology
U.S. National Government
Social Work as a Profession
Students must also successfully complete all courses outlined in the program curriculum in order to earn the BSW degree. These courses include:
Human behavior and the Social Environment
Applied Social Work Statistics
Developmental Impact of Child Abuse and Neglect
Advanced Social Work Writing
For a complete list of program courses, please visit the school website.
Students must also complete one social work practicum at a social service agency along with
the social work practicum seminar.
The University of North Dakota
The online BSW program through the University of North Dakota is a unique cohort model that educates students though a generalist practice lens. Students who earn their BSW through this program graduate equipped with the skills to engage in entry-level social work in a variety of settings.
This program also engages students in Live Classroom sessions held over a video-technology platform, which allows for more direct communication and interaction with peers and staff. During the final year of the program, students must complete 450 field hours at a social service agency and a field education seminar course.
An important component to note is that this program requires that field placements must be completed in the following regions:
North Dakota
South Dakota
Minnesota
Eastern Manitoba
Southern Manitoba
Courses You May Take
Like other BSW programs accredited by the CSWE, this BSW program offers a rigorous curriculum that includes 3 liberal arts requirements, core courses, and electives. Before enrolling in core social work courses, students must have successfully completed Introduction to Psychology, Introduction to Sociology, and American Government.
Examples of social work courses in the curriculum include:
Generalist Social Work Practice with Individuals and Families
Social Policy
Generalist Social Work Practice with Communities and Organizations
Brandman University Online BSW Program
Brandman University's BSW program emphasizes a combination of liberal arts and generalist practice to provide students with a well-rounded entry-level social work education. This model prepares students to engage in social practice in a wide range of settings, such as substance use, probation/correctional work, and child protection.
Students are required to complete 42 credit hours of general academics and 48 credit hours of social work courses. This includes general education requirements, core social work courses, and electives. Students also complete 1 400 hour field placement and a field placement seminar.
One important component to note about this program is that this program is not available in all 50 states. More information can be found on the Brandman University School of Social Work website.
Courses You May Take
As outlined by the CSWE, this program allows students to take core courses such as Social Welfare; Social Practice with Individuals, Families, Groups, and Organizations; and Social Work Research.
Students are also expected to enroll in at least 2 social work elective courses such as Domestic Violence, International Social Work, and Drug and Alcohol Treatment.
Please visit here to view the complete BSW curriculum.
Wayne State University School of Social Work
The Where Online Works (WOW) BSW program through Wayne State University provides students with the same curriculum and education requirements, including a 400 hour field placement, as the on-campus program, but in a more flexible modality.
The WOW program utilizes Canvas as the primary online platform to facilitate discussion boards and learning materials. Students also have access to pre-recorded video lectures from faculty to enhance the learning experience.
To be eligible for this program, students must have already completed 60 credits of general education requirements. Other specific requirements and information on how to apply for this program can be found here.
Courses You May Take
This program requires that students complete 51 credit hours of core social work courses and 9 credit hours of electives.
The curriculum is designed to encompass 5 primary focus areas:
Human Behavior and the Social Environment
Research Methods
Social Work Practice
Social Welfare Policy
Field Education
Students will engage in courses that fall into one of the above categories to develop the
needed competencies to practice generalist social work. A more specific course list can be
found at the school website.
Northwestern State University of Louisiana
Like many other accredited BSW programs, the online BSW program at Northwestern State University of Louisiana educates students from a generalist practice framework to provide students with the competencies needed in multiple social work settings.
Students complete a balance of social work academic courses and 1 field placement. The field placement occurs in the final year of the program. Students have the option of engaging in field work part-time for 2 semesters or full-time for 1 semester.
Courses You May Take
Students must complete general education requirements as designated by the university in addition to the mandatory social work curriculum. In the second year, students begin taking foundation social work courses alongside additional liberal arts courses. The course load consists of entirely social work courses in the third and fourth years.
Examples of courses offered include Techniques of Interviewing, Economics & Social Work,
Social Welfare, and Contemporary Social Policy. Students are also able to engage in entry-
level clinical courses, such as Generalist Practice with Groups and Families.
Top 5 Online BSW Program Courses
| BSW COURSE | COURSE DESCRIPTION |
| --- | --- |
| Introduction to Clinical Social Work Practice | Examines the principles and the techniques of couple intervention used from several different frameworks. |
| Alcoholism and Drug Abuse | Focuses on the assessment and intervention strategies used with substance abusers and their families. |
| Social Welfare Policy | Prepares learners for the complexity and range of the U.S. Social Welfare System. Helps students identify their own values toward social issues. |
| Cultural Anthropology | A study of diverse living peoples throughout the world. Introduces the studies of contemporary societies. |
| General Psychology | Introduction to the areas, problems, and concepts of psychology. |
Choosing an area of specialization in your BSW
While you aren't required to select a social work focus area while getting your bachelor's degree – or even until far into your master's degree program – those who are highly motivated have opportunities to pursue areas of concentration even as undergraduates. Some schools offer programs in social work subfields such as Addiction Counseling, Public Health, Behavioral Health Science, and more. These programs are designed to go in-depth more quickly than generalist programs, establishing a more detailed understanding of the specialty in question and potentially providing your first experience in the field.
If there is a particular cause or type of work you know you'd like to be involved in, these programs will help you hit the ground running to start the career you want.
Why Earn an Online BSW Degree?
Online learning is no longer a far-fetched idea that gathers no respect from employers.
With the rise in technology, educational institutions have embraced the need for online learning platforms, making online learning a better option for a large majority of students.
In traditional learning, online resources and tools are constantly being implemented alongside traditional instruction. Slowly, the use of technology is easing itself into even in-person classrooms. Before long, the majority of traditional learning course may be mostly reliant on online programs throughout their duration.
Online BSW Learning Environment
Online learning provides students with ease of communication, which encourages more students to become involved in discussions and even ask more questions regarding content. Removing the potentially embarrassing aspects of classroom hand raising and having to ask questions in front of a group can be beneficial for students that avoid these confrontations due to shyness or other factors.
<!- mfunc feat_school ->
Featured Programs:
Sponsored School(s)
<!- /mfunc feat_school ->
Learn Your Way At Your Pace
Alongside social and communicative aspects, the individual learning platform of online settings is highly beneficial in comparison to traditional learning. Every student learns at their own pace and in their own way. Online studies allow students to embrace their own individual learning style in a way that fits the material.
Access to Information Sources
The high prevalence of resources in online learning environments allows students to use the material in a way that works for them. With the internet being such a convenient aspect of knowledge-gaining, students are more likely to navigate to different sources for information, which can increase their potential to excel in the subject matter.
High-End Faculty
On the other end of the spectrum, online instructors are also eased by the convenience of online learning programs. Since the burden of paper and pencil learning is lifted from the instructors of these programs, they are more likely to spend more time analyzing students individually, rather than as a group. This contributes to better feedback for students and more probably opportunities for correcting mistakes and learning from errors.
CSWE Accredited Programs
Online learning is slowly becoming a more preferred method of instruction. When choosing a social work degree program, online options are definitely in the running for some of the most preferred. The CSWE provides information regarding the reliability of these programs, making the choice even more trustworthy for individuals wanting to complete a degree online.
Social worker salary and job growth data
Your salary as a social worker depends on the field in which you practice. Healthcare social workers, according to the Bureau of Labor Statistics, earn a mean annual wage of $62,310. The top 90th percentile of these workers earn $86,820 or more. Meanwhile, the BLS reports that those in the mental health and substance abuse sector earn a median annual wage of $49,130 per year, with those in the top 90th percentile earning $97,300 or more. In whatever field you are working in, one thing is true across the board: it always helps to hold advanced certification in your area of specialty. For those applying for a BSW, such considerations are a ways off, but it could be helpful to know what's ahead up front.
There will always be a need for social workers, which means their job growth estimates are strong. According to the BLS, social workers can expect an overall projected job growth rate of 9% by 2031. Community and social service specialists can expect even greater rates of growth, showing a projected job growth of 12%. If you were concerned about the viability of a social worker career, let these numbers reassure you.
If you are still looking, consider viewing BSW programs by state
FAQs
Do I need a Bachelor's in Social Work in order to qualify for my master's?
No. However, attending a BSW program can be a great choice for those who already know they intend to pursue careers as social workers, as they can offer some coursework that will be used toward your master's degree, making you eligible for an Advanced Standing MSW and therefore expediting your time in graduate school.
Are there any other programs that would allow one to pursue an Advanced Standing MSW?
No. BSWs are the only programs that share such an overlap in course materials that they would allow a student to skip parts of their master's program.
Are there any social work jobs you can get with just a BSW degree?
Yes, although they will not come with the full responsibilities of a licensed social worker. There are entry-level positions that can give you valuable field experience and help you choose the specialization you'd like to pursue in your master's program, which can be tremendously useful for students eager to get their professional lives started as quickly as possible.
Search the Top Programs in Social Work