Content: State BSW Pages<!- mfunc feat_school ->
Featured Programs:
Sponsored School(s)
<!- /mfunc feat_school ->
Are you a Pennsylvania-based student who's eager to pursue a career as a social worker? If so, you're in a great state to take the first steps toward your professional goals.
The first thing you need in order to pursue a social work career is an undergraduate degree. If you don't yet have one, you are a perfect candidate for a Bachelor of Social Work (BSW) program.
With a BSW degree, you'll be eligible for Advanced Standing (one-year) MSW programs that will save you time and money as you invest in your future career.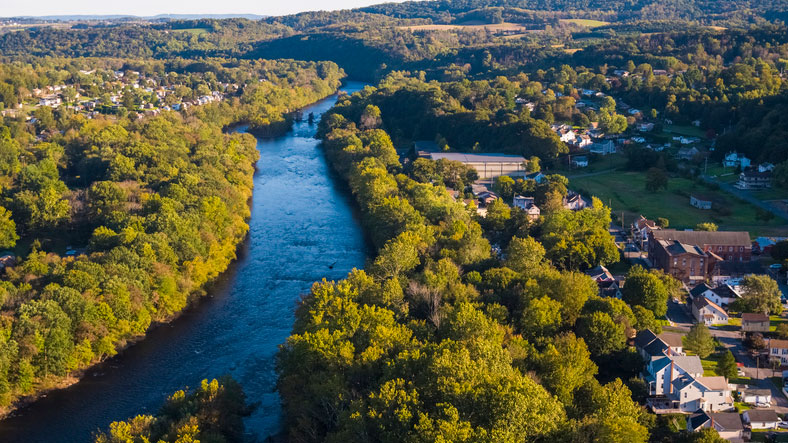 Pennsylvania can be a great place to engage in a Bachelor of Social Work degree program. This state offers many different collegiate options for incoming learners on the hunt for a thorough and convenient BSW program.
When seeking out reputable BSW programs, you are encouraged to explore reviewed and accredited programs certified by the Council on Social Work Education (CSWE). This organization is the top accreditation agency for both bachelor's and master's programs in this specialty area.
Choosing a BSW Program
The convenience of choosing a degree program within your own state can allow you to negate the need for relocating or long commutes, as well as provide you with the opportunity to keep your current job while attending school. Online BSW programs can be even more preferable for individuals that are seeking minimal change to their everyday lives.
Through this guide, you can learn more about BSW programs and what is involved in achieving them. You can also learn more about career opportunities and the average salary of social workers by further exploring the guide below.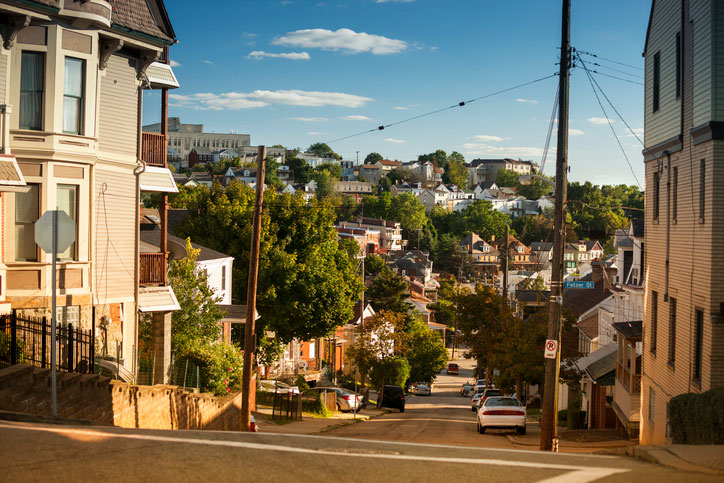 Finding Accredited BSW Programs in Pennsylvania
If this is your first experience with exploring the Bachelor of Social Work program, you might be interested in learning more about what is actually involved within the program and its curriculum.
The BSW program can provide learners with introductory information about social work practice, hands-on training, and independent research opportunities for maximum growth.
Schools across the state of Pennsylvania that offer BSW programs include Cairn University, Seton Hill University, and Grove City College. Each university may have its own unique take on the BSW program and provide a curriculum that aligns with the CSWE expectations for accreditation.
In this day and age, college students may seek out the most convenient methods for achieving higher education. A lot of new college students are busy adults that are looking for ways to maximize their free time while gaining an education - making online programs a preferable option to pursue.
Millersville University's Entirely Online BSW
Millersville University in Pennsylvania is one of the most popular degree options for new students entering the field. This BSW option is only available in a part-time format, which can be an incredible option for students that are seeking the most convenient option for the education.
One of the best attributes of Millerville's online BSW option is that the program can be completed entirely online. This aspect of the program can make it even more desirable for students with busy schedules or families to take care of, since there are no mandatory requirements outside of the online classroom.
If you are the type of person that enjoys independent learning and has the ability to maintain your own schedule and due dates - online BSW programs could be the right choice for you. This online program is currently available to learners located anywhere within the United States.
BSW Degrees and Coursework
While you enroll in a BSW program, you can take courses that sharpen your skills and abilities within this area of practice.
In total, you can expect to spend around 4 years in a BSW program if you are taking classes at a full-time rate.
During the first 2 years of your program, you can take courses that gauge your knowledge of generalist topics such as Composition, History, and Social Sciences. These general education courses are typically required in all bachelor's programs and allow you to gain generalized skills that can be applied within your line of work.
Several Course Samples in Child Welfare and Substance Abuse
When entering into the later years of your program, you can take classes like Issues in Child Welfare that provide you with insight into the function and practice of social work within the field of child welfare. This is one of the more popular practice fields for incoming social workers, so topics concerning the care and service coordinator of children may be frequent in your program.
Courses concerning Substance Abuse in teens and adults can also be part of your degree program. Since addiction is a factor in many social problems within the U.S., students in the BSW program may spend some time learning more about the biological and environmental factors that play a role in this disorder.
Each course within your BSW program can provide you with more insight and knowledge into the various social problems that may be addressed while working in this field. Some BSW programs may also include in-person supervised experiences or internship opportunities for more in-depth learning experiences.
How to know if a BSW is right for you
For the right person, a BSW is the perfect way to jump right into the world of social work and take the reins on their future career. But how do you know if that person is you?
Ask yourself the following questions and answer honestly. If you aren't sure yet, that means it's food for thought as you consider your educational options.
Am I called to help others as my vocation?
Do I feel certain I want to pursue a career as a social worker?
Am I sure I intend to go to graduate school after getting my bachelor's degree?
Have I made a complete plan for my educational path to the career I want?
If your answers to all of these questions was yes, then you are a perfect candidate for a BSW program, which is designed to fast-track motivated students through the educational system for social workers as quickly as possible so that they can get their careers started. A BSW is a long-term investment whose benefits (eligibility for an Advanced Standing MSW) are felt only once you arrive in graduate school. This means it will be worth your while as long as you've thought through your grad school goals at the outset of your educational journey.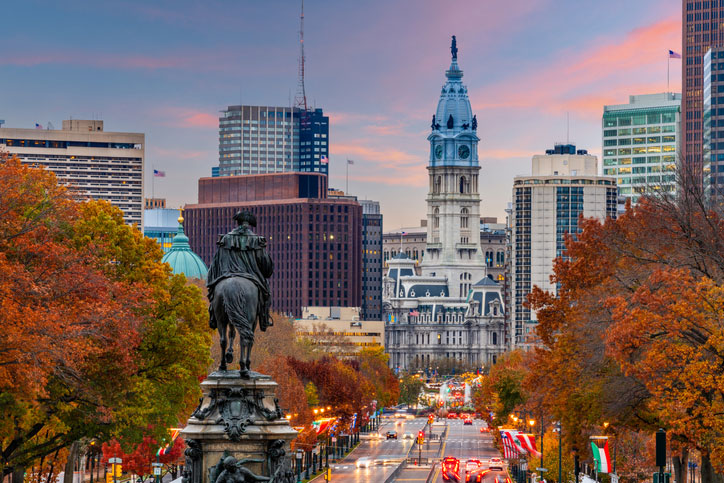 Pennsylvania BSW Careers and Salaries
If you are interested in pursuing a career in the field of social work, you can choose from a wide variety of fields to practice in after receiving your degree. Most entry-level careers in the field of social work require a bachelor's degree at minimum, making this a great degree level to pursue for new learners.
<!- mfunc feat_school ->
Featured Programs:
Sponsored School(s)
<!- /mfunc feat_school ->
BSW Salary
Some of the most popular fields for social workers in Pennsylvania include child and family social work, medical social work, and school social work. Each of these fields presents their own unique take on social work practice for those employed.
Child and family social work can involve conducting home visits, setting up services, and attending court dates for your clients. You can create close relationships with your clients through individual case management as you work with people through different life milestones. According to the Bureau of Labor Statistics, child, family, and school social workers in Pennsylvania earn a mean annual wage of $49,390.
Medical social workers are employed in an array of settings including medical facilities, nursing homes, outpatient clinics, and in-home care contexts. They can provide tremendous support to individuals going through the healthcare system, whether helping with complex administrative tasks or assisting them with their day to day responsibilities. The BLS reports that medical social workers in Pennsylvania earn a mean annual wage of $61,990.
Mental health and substance abuse social workers provide services that help those who are struggling through counseling and other therapeutic and behavioral strategies. They also can provide support for the families of those struggling with mental health or substance abuse issues. According to the BLS, Pennsylvania mental health and substance abuse social workers earn a mean annual wage of $43,650.
Other social work roles can be found outside of the contexts listed above, including nonprofits, government agencies, and more. Beyond direct one-on-one supportive services, these roles can involve macro-level advocacy, campaigning for reform on behalf of those in need. The BLS reports that all other social workers earn a mean annual wage of $63,010.
FAQs
Do most social workers hold BSWs?
Because there are so many social workers from so many different educational paths, it is unlikely that most social workers hold BSWs. However, as evidenced by the large number of BSW programs available throughout the state of Pennsylvania and the rest of the country, it is clear that many social workers choose to start their careers with this step.
Why is it helpful to get a BSW?
A BSW provides the same foundational coursework on the social work profession that comprises the introductory courses of an MSW. For this reason, those who hold BSWs are eligible to apply for one-year programs called Advanced Standing MSWs, which skip the repeating courses. (For comparison, traditional MSW programs are typically two years when taken full-time.) This is both cost- and time-efficient for students who are eager to get their careers started.
I already hold a bachelor's degree in another subject. Can I still apply to an MSW program?
Yes. A BSW is ideal for undergraduates who know they intend to sign up for an MSW program, as it will expedite their academic path (find more on that in the answer below). However, if you already hold a bachelor's degree, you are still a candidate for any traditional MSW program, which will get you up to speed on the basics of the social work profession.
2021 US Bureau of Labor Statistics salary and employment figures for Social Workers, All other, reflect national data, not school-specific information. Conditions in your area may vary. Data accessed March 2023.