<!- mfunc feat_school ->
Featured Programs:
Sponsored School(s)
<!- /mfunc feat_school ->
California MSW Programs
Schools with MSW Programs
23 MSW programs in California
Social Work Licensure
Social Work Careers
There are 20+ Master of Social Work programs in California, with 23 of those MSW programs having CSWE (Council on Social Work Education) accreditation. Online MSW programs are available at universities within California. The SWES licensing board for California is located at the Board of Behavioral Sciences. ( Social Work Licensure in California is unique - be sure to read that section. For example, one particular licensure pre-requisite is to pass the California Law & Ethics Examination prior to taking the ASWB Clinical Examination.)
California is an incredibly popular state for students to get involved in MSW programs. The state itself draws in people for many different reasons, helping its population grow to over 39 million according to most 2020 estimates.
With its booming population, the need for educated social workers in California is at an all-time high, particularly in larger cities.
Popular college towns such as Los Angeles, Berkeley, San Diego, and Malibu bring in thousands of new college students each year, especially undergraduate, traditional college students. The California State University system, as well as the University of California system, have a number of MSW program options throughout the state. There are also multiple universities within California that have Online MSW programs (such as the University of Southern California).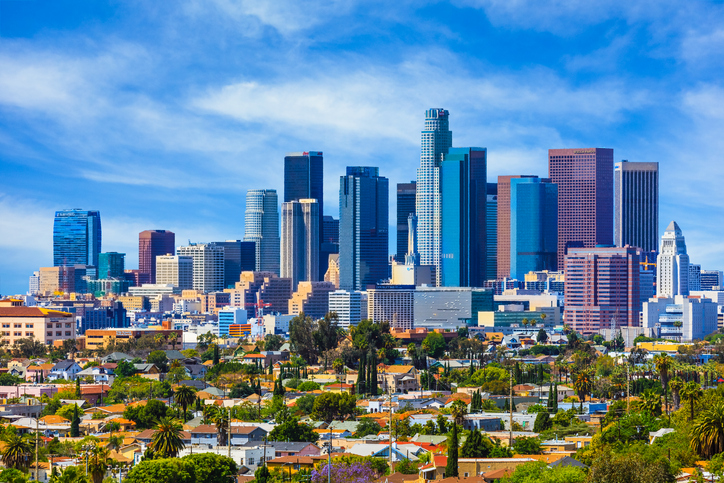 MSW Programs in California
There are multiple campus-based MSW programs in California, designed to train professionals to assist people in need with locating services and support for a wide range of issues at the graduate learning level.
The University of California at Los Angeles currently has a MSW program that requires students to have a GPA of 3.3 or submit GRE score as a method for acceptance. This program is highly regarded in terms of quality in the state of California. California State University also offers a competitive MSW program that helps students focus on the need for better quality service for people from all walks of life.
As mentioned, The University of Southern California's online MSW program is a popular program for those in California that want to study online. You can earn a Master of Social Work online in as few as 12 months if you have a Bachelor of Social Work.
Online MSW Programs in California
With the 100% online Master of Social Work at the University of Kentucky, you can earn a CSWE-accredited MSW that meets all the requirements for licensure in California through a school that's been preparing social workers for more than 80 years.
The state of California currently has 7 accredited online MSW programs available for students searching for open opportunities.
California is an excellent place to be a part of a social work career network, with multiple online degree programs in social work available.
The MSW is a popular choice for upcoming students (especially the Online MSW), since a lot of bachelor's earners are already working in the field and looking for some advantage in the workplace. Pursuing a MSW degree online gives those that are currently working flexibility to learn on their own time, at their own pace.
USC and California State Northridge: 2 Renowned Online MSW Programs
The University of Southern California and California State University at Northridge are 2 universities that provide these innovative, online programs for interested students. While in online MSW programs, students will be introduced to the advanced concepts associated with social work and expected to engage in supervised field experience after completion of the program. The only difference in online and traditional programs overall is where students attend. Online MSW programs provide a convenient learning setting that is suitable for busy professionals.
Entering into an online MSW program in California can be a great opportunity to learn more about how you can help others within your community.
Accredited degree programs can be found in cities such as Bakersfield and Fresno, which can give you the option of staying local with your online program. California State University is a popular choice for upcoming students, since it has locations in various cities throughout the state.
For those with a Bachelor's Degree in Social Work, there are Advanced Standing MSW programs, which allow for a shorter term graduate program while earning your MSW.
Reviewing a Few Online MSW Programs in California
CSUN's Online MSW

The CSUN MSW program (California State University, Northridge) is offered online, with a two year option (full time), and a three year option (for a less intense pace, more similar to a part time program). The Online MSW is CSWE accredited and offered via a joint effort of the Tseng College and Department of Social Work. The cohort format of the program helps you complete your MSW online, with the same students, and helps foster great relationships for your social worker network. Classes are asynchronous, meaning you can learn on your own time.

California State University's Online MSW

One of the most interesting aspects of California State University is that it has many different satellite locations across the state. Students can choose to pursue an online MSW at this university, which includes an in-depth look at social work from a culturally-sensitive perspective. Achieving a degree at this university can take anywhere from 1-3 years, depending on the level of experience you have in the field and the time you have to dedicate to your studies.

The University of Southern California's Online MSW and Advanced Standing MSW

The University of Southern California also offers students multiple locations to choose from throughout the state. This university has online options for the MSW, which include both a generalized MSW program as well as an advanced standing track for experienced learners. Depending on what type of work experience you have, you may qualify for the expedited version of this degree program that can be completed in as little as 1 year.

Humboldt State University's Online Advanced Standing MSW

If you currently hold a full-time job, but are seeking a degree option that can fit into your schedule, Humboldt State University may have what you are looking for. Humboldt State University has a part-time, advanced-standing online MSW degree program that is ideal for currently social work professionals seeking a career advancement. This CSWE-accredited degree program can provide a high-quality curriculum designed to help you become a more efficient social work professional.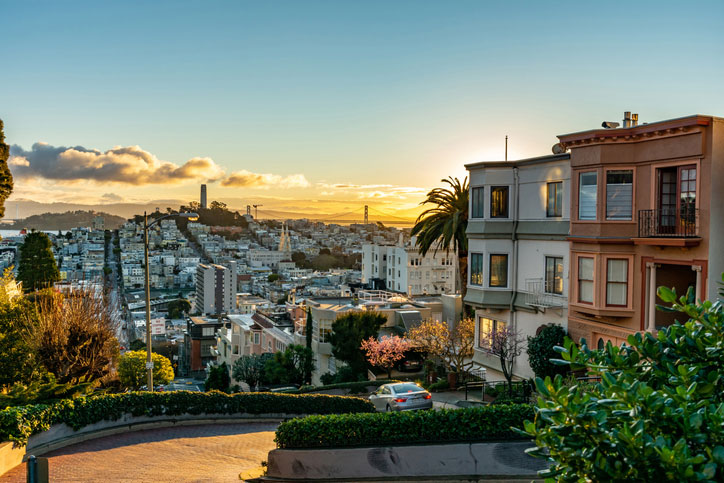 Campus Based California MSW Programs vs. Online
By our count, Los Angeles has the highest number of campus-based MSW programs, but for the most part, colleges that offer a Master of Social Work degree are located throughout the state - from the Northern Coast all the way down to San Diego and many areas in between on the coast and inland.
With over 25 different Master of Social Work programs in California, there are plenty of options. Keep in mind there are also a number of online MSW programs in California - a path that is becoming increasingly more popular, especially for those currently employed as a social worker.
Understanding Licensure with California's Department of Consumer Affairs: Board of Behavioral Sciences
A great resource for upcoming social work professionals in California is California's Department of Consumer Affairs: Board of Behavioral Sciences. This department oversees the licensure process for social work degree holders, as well as provides important information and updates regarding licensure requirements.
Students interested in pursuing careers as medical social workers, licensed clinical social workers or generalized social work professionals may be expected to meet the expectations of this board.
There are many different paths for you to choose from when entering into a degree program. Some students benefit from choosing a standardized degree major, while others wish to focus their studies on a sector of social work that interests them. Some concentration options for this degree program may include child and family social work, clinical social work and gerontological social work.
California Social Worker Careers with an MSW Degree
Pursuing the MSW and license within the state of California can lead you into meaningful and fulfilling careers throughout your journey.
Social Workers can be valuable assets to education, medical, and mental health teams in organizations all over the state.
Child, Family, and School Social Workers
Salary: $64,940 on average per year
If you might be interested in working with children and their families, this could be a career option for you to pursue. Social Workers within this line of work may attend meetings, conduct home visits, and arrange therapeutic services for their clients.
Child, family, and school social workers can provide front-line support to children when dealing with personal or educational dismay. These professionals can help to connect children with resources for a better lifestyle and advocate for them along the way. In California, this field is extremely popular with new graduates, with 47,380 social workers currently employed in this domain, according to the BLS. Consider a Social Work degree focused on Family Practice.
Healthcare Social Workers
Salary: $84,690 on average per year
Your career as a Healthcare Social Worker could include reviewing medical records for clients in order to help them make informed decisions about their health. You may also help clients locate specialty medical services as needed and advocate for their needs during the treatment process.
Dealing with healthcare facilities, organizing services, and maintaining insurance claims and information are some of the responsibilities of healthcare social workers. These professionals can act as a voice for their clients in their times of medical need. This field is 13,050 professionals strong in the state of California, making it a huge field for upcoming social work prospects. Consider a Social Work degree focused on Crisis and Trauma.
Mental Health and Substance Abuse Social Workers
Salary: $79,450 on average per year
Becoming a Social Worker in Mental Health and Substance Abuse fields can result in organizing therapeutic and long-term treatment for your clients. This can also include participating in treatment team meetings, working with client families, and identifying supportive resources for continuous growth.
People that are suffering from serious mental illness or those that are fighting serious addiction problems can call upon social workers to help them come in contact with resources to better their personal health. In this field, you can fight for services for your clients and arrange important treatments for their overall well-being. There are 16,560 mental health/substance abuse social workers in the state of California. Consider a Mental Health Social Work degree program.
Social Workers (all other)
Salary: $68,540 on average per year
Being a social worker can include a lot of diverse job responsibilities. The main priority for professionals in this field is to help their clients obtain the services that they need, while following up with the wellness throughout the process. In fields other than the specific fields listed above, there are 6,030 social workers employed throughout this state.
Social Workers can be found in multiple fields within the state of California. Social Workers can work with diverse age groups and needs groups, making it a unique career experience for those pursuing it. Paths to consider include those in the welfare, legal, and non-profit fields throughout this state.
Social Worker Salaries in California's Metropolitan Areas
Los Angeles: $51,500 median salary per year
Sacramento: $80,540 median salary per year
Fresno: $80,060 median salary per year
Napa: $77,640 median salary per year
2021 US Bureau of Labor Statistics salary and employment figures for Child, Family, and School Social Workers; Healthcare Social Workers; Mental Health and Substance Abuse Social Workers; Social Workers, All other, reflect national data, not school-specific information. Conditions in your area may vary. Data accessed March 2023. 
How California social workers are providing support during the homeless crisis
One of the biggest issues in California is a growing homeless crisis that has had a major impact in cities all across the state. Social workers have been a vital resource for homeless individuals and families during this time, providing support through direct services including supplying basic necessities such as food, shelter, and healthcare; counseling, including mental health and substance abuse services; and administrative assistance with the oftentimes complex processes to enroll for public assistance programs.
As the homeless crisis has continued in cities like Los Angeles and San Francisco, California-based social workers have been a critical lifeline for homeless individuals as well as important advocates on their behalf where matters of policy are concerned. As frontline workers who deal directly with people experiencing homelessness, social workers are able to serve as compassionate champions of their needs. Indeed, if you're a California social worker looking to make a difference in an critical situation, specializing in homelessness will be deeply fulfilling work for you to take on.
California Social Work Licensure
California's licensing requirements could be considered unique in comparison to other states. BSW and MSW holders in the state are not required to hold a professional license to work in social work positions.
However, if you are interested in becoming a LCSW, you must hold at least a minimum Master's in Social Work degree, complete on-site supervision requirements totaling 3,000 hours, and apply for your license through The California Board of Behavioral Sciences. Registration and application through this licensing agency may then be followed by completion of a licensing examination that tests your skills and proficiency in social work.
Licensing Requirements for a LCSW in California
The licensing process in California is laid out clearly by the state's Board of Behavioral Services. The first step in the licensing process is to obtain registration as an Associate Clinical Social Worker. Clinical work experience cannot be counted until prospects have registered as an ASW through the state.
The underlying degree requirement for registration is a minimum of a Master's degree in Social Work from a CSWE-accredited institution. Once these steps have been completed, applicants can work towards gaining their 3,200 hour supervised experience requirement while working with licensed clinical social workers in the field. This alone can take 2-3 years, depending on an individual's work schedule. After all work experience is done, prospective licensees must register for and pass a clinical examination in social work in order to be considered for licensure.
Social Work Licensure Requirements in California
1. Register as an Associate Clinical Social Worker (ASW): All hours of experience in California must be gained while registered as an ASW, all applicants must have a MSW degree from a CSWE accredited school. Additional requirements (18 hour course on CA law and ethics) is required for out of state students.
2. Gain 3,200 Hours of Supervised Work Experience and a Minimum of 104 Supervised Weeks
3. Complete Additional Coursework: Child Abuse Assessment and Reporting; Spousal or Partner Abuse Assessment Detection; and Intervention, Aging, Long Term Care, and Elder/Dependent Adult Abuse; California Law and Professional Ethics; Alcoholism and Other Chemical Substance Dependency; Human Sexuality.
4. Apply for ASWB Clinical Examination: Apply. Upon approval, applicants will be eligible to take the ASWB Clinical Examination. Passing score on the California Law & Ethics Examination is also required just to take the ASWB exam.
5. Pass the Clinical Examination: Once you pass the ASWB clinical exam, you have to apply for an Initial License Issuance. Then you will get your social work license number.
How To Find Master of Social Work Degrees in California
There are many different schools in California offering a Master of Social Work degree. Most (23) of the MSW programs in California are accredited by the Council on Social Work Education (CSWE) – you can view the entire list below. We have listed each program's accreditation alongside their listing.
<!- mfunc feat_school ->
Featured Programs:
Sponsored School(s)
<!- /mfunc feat_school ->
FAQs
What makes California such a popular place to get an MSW?
California has a particularly large number of high-quality MSW programs, which is reason enough to draw many students to the state for their graduate school experiences. Combined with the higher-than-average salaries for California social workers, it is seen by many as a particularly attractive place to establish a career in the field.
Is it easier or harder to get a social work license in California?
The answer is a bit more complicated than that. Unlike most other states, in California you do not need a license to hold most social work positions. In this sense, it could be considered easier to become a social worker in California. However, the process of becoming an LCSW (a Licensed Clinical Social Worker, who is able to practice as a clinician and provide direct counseling) is more involved than it is in other states, including becoming an Associate Clinical Social Worker and completing a large amount of clinical work hours. For a step-by-step guide to becoming an LCSW in California, consult the section above.
Who is eligible for an Advanced Standing MSW in California?
Only those with BSW degrees are qualified for one-year MSW programs, having completed similar foundational coursework in their bachelor's programs. However, one can hold any Bachelor's degree to apply for a regular MSW program.
I have a social work license in another state. Can I transfer my license to a California one?
Yes. Though California technically does not have reciprocity agreements, social workers from other states can transfer their licenses online. In order to be compliant with California's LCSW requirements, one must have practiced in their licensing state for at least four years, or be able to demonstrate that they have completed the 3,200 hours expected by the California Board of Behavioral Services.
<!- mfunc search_btn -> <!- /mfunc search_btn ->
Search the Top Programs in Social Work