<!- mfunc feat_school ->
Featured Programs:
Sponsored School(s)
<!- /mfunc feat_school ->
While those outside of the field of social work typically assume that the profession exclusively involves direct counseling with individuals and families seeking support, in reality there are many other duties that social workers perform.
Beyond providing direct clinical services, social workers also do macro-level work, from coordinating an organization's services to spearheading social advocacy movements. If this is the work that interests you, you're a perfect candidate to get your LMSW.
This article will cover everything you need to know about the LMSW, from job descriptions and career opportunities for LMSWs to what it takes to receive one. If you're considering pursuing this admirable work, read on.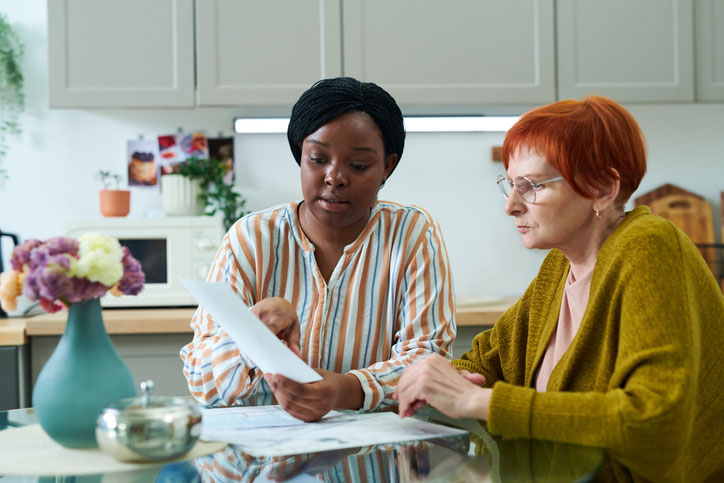 LMSW Licensure: Steps and Requirements
Individuals in the social work field are required to hold professional licensure in order to practice specific areas of social work. Licensure requirements vary by state jurisdiction and were created to ensure that social workers meet certain standards in order to provide the best care possible.
If you're a prospective MSW candidate who is choosing where to pursue your degree, keep the following in mind:
Only degrees from schools that are accredited by the Council of Social Work Education (CSWE) will qualify you for licensure.
That means it is imperative to find a master's program that is CSWE-accredited, or you will not be able to pursue the career path you're looking for.
How to get a LMSW license
In order to earn a social work license, individuals must not only hold education degrees, such as a BSW or MSW, but must also meet additional requirements, such as submit as application, school transcripts, and other materials as required. Applicants must also sit for and pass an examination.
Levels of education required
There are multiple levels of social work licensure that correspond to level of education earned (BSW vs. MSW) and also the number of post-MSW clinical hours earned. The titles of these licenses vary by state jurisdiction, but in general, states distribute social work licenses that fall under four main categories:
Baccalaureate (Bachelor's level)
Masters (MSW without post-graduate experience)
Advanced Generalist (MSW with two years post-MSW experience, supervised by a social worker)
Clinical (MSW with two years post-MSW clinical experience
One of the most common social work licenses is the LMSW, with stands for Licensed Master's-Level Social Worker. In order to earn a LMSW, there are many steps to take and requirements to be aware of. It is also helpful to learn possible careers paths for those with a LMSW.
What is the LMSW?
In most states, the LMSW is the social work licensure that social workers can obtain immediately after graduating from the MSW program. Individuals do not need to have any experience in the field post-graduate school in order to qualify for this license.
In fact, many graduates of CSWE-accredited programs automatically hold an LMSW.
Those who hold LMSWs frequently become case managers at social service agencies including government agencies and nonprofits. They can also be engaged in advocacy work, fighting at the policy level for the cause that they specialize in. Having the distinction of an LMSW asserts that one is competent, experienced, and highly knowledgeable about their field.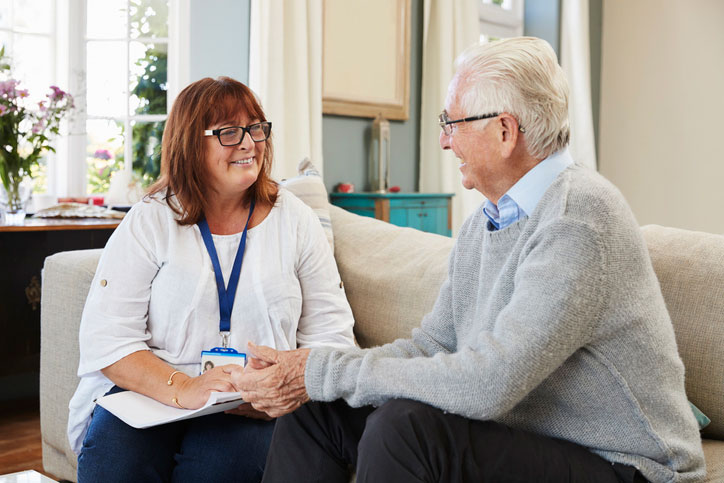 LCSW vs. LMSW: What is the Difference?
Since there are numerous social work licenses and they vary by state, differentiating between the LMSW and LCSW specifically can be confusing.
In most states, the LCSW is the highest social work license. Individuals with an LCSW have earned a specified number of clinical field hours under the supervision of an LCSW (these numbers vary by state) and have passed another licensure exam. These individuals are able to provide therapy with clients without supervision by another LCSW.
In contrast, the LMSW is able to engage in clinical work, but must be under the supervision of an LCSW. LMSW may also engage in more macro level social work or case management practice.
However, it is important to note that these definitions of the LMSW and LCSW DO NOT apply for every U.S. state jurisdiction. For example, in the state of Massachusetts, the first MSW level of licensure is the LCSW and the advanced clinical licensure is called the LICSW. For this reason, it is important to note which state an individual is licensed in and the parameters of the state's licenses in order to determine responsibilities and possible career opportunities. For more information, visit the ASWB website.
Social Work Licensure
Generalist vs. Specialists
Two common terms in the social work field in terms of practitioners are generalist and specialist.
BSW and many MSW programs utilize a generalist education model. This means that those who graduate from the programs have received a social work education that is well-rounded and are provided with basic skills needed to work with a variety of populations.
Generalist social workers
Therefore, a generalist social worker may perform a wide variety of tasks and hold many different responsibilities. At the micro practice level (or practice that involves direct service delivery to clients) these include conducting case management, completing psychosocial assessments, and providing psychotherapy under the supervision of a licensed clinical social worker. These practitioners are also commonly knowledgable of basic skills needed to perform therapies such as Cognitive-Behavioral Therapy, Motivational Interviewing, and Play Therapy.
In addition, generalist social workers may also work in mezzo (organizational or community) settings or macro (government or policy) settings.
Specialist social workers
Specialist social workers typically hold the highest social work licensure available in the state of practice (LCSW, for example, in some states). These clinicians have received advanced training and are specialized in treating more complex conditions, such as individuals with co-occurring conditions, such as substance use disorders and psychiatric disorders, DBT, EMDR therapy, and conditions such as schizophrenia and borderline personality disorder.
Specialist social workers also usually supervise other social workers. Specialist social workers in mezzo or macro settings may include researchers or organization directors.
How LMSWs can impact public policy
Social workers have played an important role in policy development throughout US history, perhaps most notably in helping to shape anti-segregation laws during the Civil Rights Movement. This is because as direct responders to communities and individuals in crisis, social workers are able to act as expert advocates as well as liaisons of direct communication between government officials and those in need. This is one of the most important ways social workers can change the world on a macro level, uniting their on-the-ground field experience with broad-scale efforts to make a difference.
Some social workers know that they'd like to channel their efforts toward advocacy work from the outset of their career, while others pivot to advocacy work after years of experience. What's most important for social workers interested in entering the political arena is to find an area of focus and go deep, building up serious expertise that can illuminate important issues and their causes. If you hold an LMSW, you're well on your way to gaining the knowledge needed to make an impact in the world of advocacy.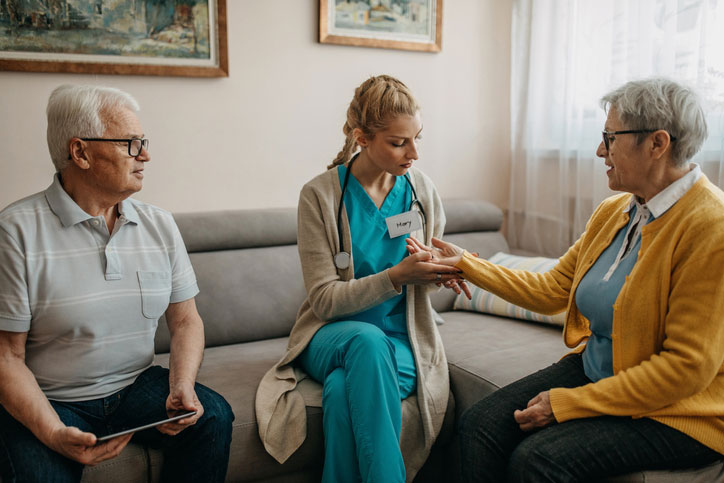 Steps it takes to get LMSW licensure
In order to obtain a LMSW license, there are numerous steps that must be completed. Not only do applicants need to be approved by the state to obtain licensure, it is also required to complete a registration process in order to schedule an examination appointment.
The steps below were drawn from the ASWB. These are the general steps that are required to obtain licensure. Specific information for each state jurisdiction can be found on the ASWB website.
Step 1: Earn a MSW degree from a CSWE- accredited program
The first step towards obtaining a LMSW license is to complete a MSW degree from a CSWE-accredited program.
When applying for the licensure, jurisdictions typically request applicants to indicate where the MSW degree was completed and the year of graduation. Official transcripts from the university are also usually required by the social work board to determine eligibility.
Step 2: Apply for Licensure
Individuals may apply for the LMSW licensure as soon as the MSW degree has been completed. In order to apply for licensure, applicants must complete the following steps:
Request a license application from the appropriate state jurisdiction: the application and application process varies by state. It is recommended by the ASWB to ensure that applicants request the appropriate application for the state in which they wish to practice social work.
Submit application to social work board of the appropriate state jurisdiction: the application can be submitted via mail or online.
Await approval from the social work board to register for the examination: applicants are typically notified of authorization to register via email. Applicants must be granted authorization in order to register.
It is important to note that the above steps are the general steps outlined by the ASWB to obtain any social work license. Specific steps and requirements may vary by state jurisdiction.
Step 3: Register with ASWB for the LMSW examination & Await Authorization
Once an authorization to register is received, applicants can register to take the exam. Registration can occur via phone, mail, or online. The specific components of the registration may vary by state.
After the registration is submitted, applicants are required to wait for an examination authorization from ASWB before scheduling an appointment to take the exam.
Step 4: Make an appointment to complete the examination
Pearson VUE is the official testing partner for the ASWB. All scheduling for examinations are completed through Pearson VUE.
To schedule an appointment to take the examination, applicants can schedule online or call Pearson test centers.
TIP: applicants can schedule an examination appointment at a time that is convenient for them, if available by the testing center. Applicants can factor in how much time they want/need to study and prepare for the examination prior to scheduling.
After the appointment is booked, applicants should receive a confirmation from Pearson VUE via email or phone.
Step 5: Study for the Examination
While not mandatory, applicants can study for the examination, as the exam asks questions about a wide variety of topics.
There are numerous tools available to support applicants in preparing for the examination. The ASWB offers a test preparation guidebook that is available for purchase, as well as one practice examination.
Other recommended study tools include notes, texts, and materials used in courses during graduate school.
Step 6: Exam Day
On exam day, students are required two present two appropriate forms of identification to the testing center. Testing will not be administered if applicants do not present the appropriate IDs.
A list of acceptable forms of identification can be found on the ASWB website.
Step 7: Take the Examination
The examination is completed in an online format, typically at a Pearson Testing Center.
Once the exam is complete, an unofficial score is printed and the score is sent to the social work board.
Step 8: Receive the official LMSW license from the social work board!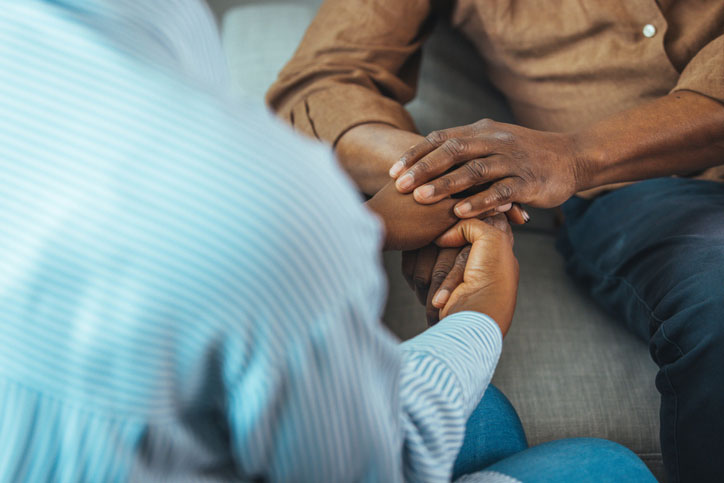 Career Paths and Salaries for LMSWs
There are numerous career possibilities available to those who hold a LMSW licensure. As long as individuals with LMSWs are supervised by LCSWs, there are few restrictions in terms of the careers that they may have.
What you can do with a LMSW vs. LCSW
Those with a LMSW and LCSW may engage in work that is highly similar. In fact, there are more similarities than differences between these two degrees in terms of career paths. For example, individuals with LMSW or LCSW can:
provide psychotherapy
work with individuals, families, groups, organizations, and communities
work with a variety of populations and a multitude of presenting problems, such as substance use, domestic violence, family work, and homelessness
Essentially, the biggest difference in terms of what someone with a LMSW can do versus what someone with a LCSW can do is conduct therapy without supervision.
A social worker with a LMSW can provide psychotherapy, but must work under the supervision of a LCSW. Conversely, a social worker with a LCSW is able to conduct psychotherapy without supervision, which means that someone with a LCSW can work in a private practice setting.
Salary
In general, social workers who hold a higher level of license will earn more money than those with a lower license, as they are eligible for higher-ranking positions within social service organizations.
Beyond level of licensure, different social work subfields receive different compensation. The Bureau of Labor Statistics reports that healthcare social workers earn a mean annual wage of $62,310, with the top 90th percentile earning $86,820 or more. Meanwhile, those in the mental health and substance abuse sector earn a median annual wage of $49,130 per year, with those in the top 90th percentile of the sector earning $97,300 or more.
Some FAQs about LMSW Licensure
What is the exact definition of the LMSW?
The LMSW stands for a Licensed Master's Level Social Worker. Social workers with this type of licensure have earned a MSW degree from a CSWE-accredited school, thus demonstrating the ability to meet all performance and ethical standards of the social work profession. Those with an LMSW are extremely familiar with the values and ethics of the field, possess numerous general social work and clinical skills, and have had some experience in the field through the field placements completed during their graduate programs.
How long does it take to get a LMSW?
Since no post-MSW experience is required to take the LMSW examination, individuals can apply to take the LMSW examination immediately after graduating from their MSW programs.
It is important to note that the approval and registration process to take the examination may take between several weeks and a few months.
What jobs can you get with a LMSW?
There are numerous jobs that social workers can have with an LMSW. In general, the most significant restriction in terms of employment is that those with an LMSW are unable to provide psychotherapy treatment without the supervision of an LCSW. Other restrictions may exist, depending on the jurisdiction in which a social worker is licensed in.
Examples of jobs that a social worker with a LMSW license may have include:
Outpatient or In-Home Therapist
Medical Social Worker
School Social Worker
Child Protection Social Worker
Macro practice/ policy practice
Additionally, some states allow social workers with a LMSW license to provide substance use treatment under the supervision of a LCSW, whereas other states require additional licensure, such as a LADC (Licensed Alcohol and Drug Counselor), to provide substance use treatment.
Is an LMSW a therapist?
An LMSW can provide psychotherapy with individuals, families, and/or groups, as long as the individual is working under the consistent supervision of an LCSW or other advanced clinical social work license equivalent. Social workers with an LMSW may work as therapists in outpatient mental health agencies, inpatient facilities, schools, and other larger institutions.
Can LMSWs have a private practice?
Social workers with LMSWs are not licensed to provide therapy in private practice. In order to be able to work in a private practice, social workers must accumulate a specified number of clinical hours under the supervision of a LCSW (determined by jurisdiction) and apply to obtain an LCSW.
2021 US Bureau of Labor Statistics salary and employment figures for Social Workers, all, other, reflect national data, not school-specific information. Conditions in your area may vary. Data accessed March 2023.
Search the Top Programs in Social Work