<!- mfunc feat_school ->
Featured Programs:
Sponsored School(s)
<!- /mfunc feat_school ->
Pennsylvania MSW Programs
Schools with MSW Programs
18 MSW programs in Pennsylvania
Social Work Licensure
Social Work Careers
If you are based in Pennsylvania and eager to take the next steps toward a career as a social worker, good news: you'll find many opportunities available in the state.
In order to become a practicing social worker, one is required to hold a Master of Social Work (MSW) degree. When taken on a full-time schedule, MSW programs typically last two years, providing the framework needed to pick an area of specialization that will lead to a thriving social work career.
The state of Pennsylvania is an excellent place to get started on the path to becoming a master's level social work professional.
Throughout the state, there are numerous colleges offering MSW programs to willing participants.
There are multiple on-campus options for CSWE accredited MSW programs in Pennsylvania.
In addition to local online universities, you may also apply to out of state universities offering online MSW programs. You should research the requirements of your state prior to applying to an online university that is located out of your current state of residence.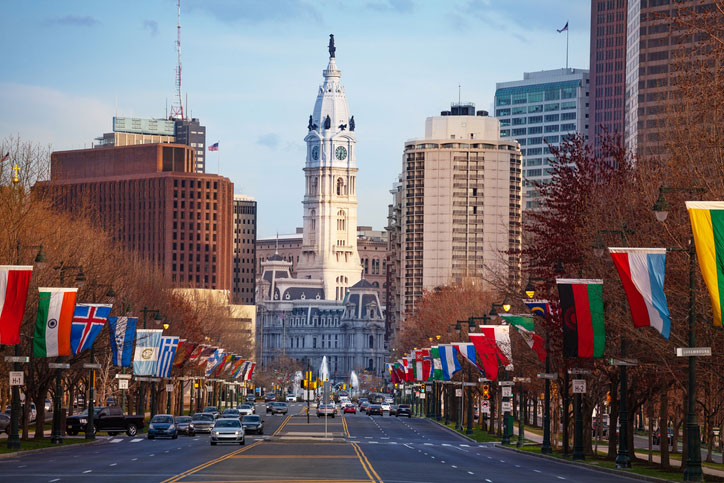 If You Do Not Yet Have a Bachelors: View BSW programs in Pennsylvania(includes online).
Online MSW Programs
Online MSW programs are becoming more popular with busy college students.
In Pennsylvania, there is no lack of availability for online degree programs for students that are looking for this type of educational convenience.
One of the leading online universities throughout the state of Pennsylvania is Edinboro University.
Located in Edinboro, Pennsylvania, this university currently offers an online MSW degree program to interested students. This program in particular requires that students complete an online application and submit a $30 application fee. It is important for students to also send proof of graduation from an accredited university to the university along with the application, as well as a professional resume, personal statement, and 2 letters of recommendation.
One of the most prominent universities offering a MSW program is the University of Pennsylvania. In the great city of Philadelphia, the University of Pennsylvania hosts students in one of the oldest social work programs in the country. This high ranking program offers students both full-time and part-time options for pursuing their degree.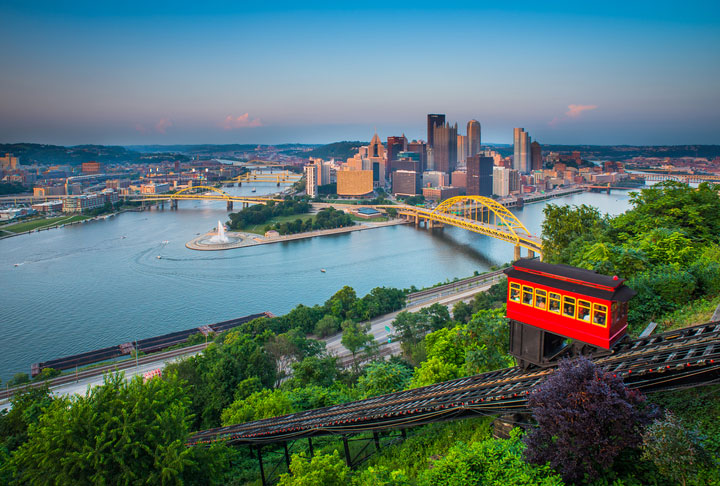 Across the state in the great city of Pittsburgh, students at the University of Pittsburgh are also given the option of pursuing a MSW degree throughout their college experience. This innovative program has been in session since 1918, and continues to be one of the leading MSW programs in the country. While Philadelphia and Pittsburgh are some of the leading cities for MSW degree programs, there are still plenty of programs to choose from at universities located between these 2 throughout the state.
How social workers are adapting to remote caregiving
As technology has advanced, remote services have become more and more prevalent. The social work field is no different, having made a bold recent leap into providing many services virtually. In many ways, social workers were forced out of necessity to make use of our remote capabilities during COVID-19 lockdowns. Excitingly and perhaps unexpectedly, social workers discovered that the convenience of remote services was expanding their reach.
Some of the pioneering uses of remote caregiving proved so effective that they have lasted even after lockdowns have eased. While some forms of social work either require or benefit from in-person interactions, there are many forms of care that can be provided virtually, such as counseling, educational outreach, and more.
As technology continues to transform our world, social workers are continuing to find innovative ways to make use of the new possibilities at their disposal. This has meant finding the ways that technology can be used to solve problems and reach more vulnerable people. If you're entering the social work profession, these developments are sure to bring many exciting changes over the course of your career.
Licensing Requirements for a LCSW in Pennsylvania
The state of Pennsylvania clearly outlines the expectations of Licensed Clinical Social Workers within their state. Through the State Board of Social Workers, Marriage and Family Therapists, and Professional Counselors, our team was able to identify some of the requirements set forth for upcoming professionals.
Applicants for licensure must hold a Master's degree or higher in Social Work or Social Welfare from a university that is accredited by the Council on Social Work Education. The applicant must also complete the state board examination for LCSW professionals and submit proof of 3,000 hours of supervised clinical experience under the supervision of a LCSW. Once these stipulations have been met, applicants can be approved for licensure as a clinical social worker in the state of Pennsylvania.
Pennsylvania Social Worker Careers with an MSW Degree
Social Work Careers in Pennsylvania
Child, Family, and School Social Workers: $49,490 on average per year (BLS; 2016).

Social workers that work with children, families, and schools have the opportunity to be a guiding light for people in all stages of life.

Healthcare Social Workers

: $61,990 on average per year (

BLS

; 2016).

Healthcare social workers are more concerned with helping patients find the services they need for better health. Healthcare social work can be a great way to get involved with the overall health of the community through advocacy and consultation services.
Mental Health and Substance Abuse Social Workers: $43,650 on average per year (BLS; 2016).

People that are interested in mental health and rehabilitation could be a great addition to the field of social work as a mental health and substance abuse specialist.

Social Workers (general)

: $66,720 on average per year (

BLS

; 2016).

Since social workers can be found in nearly any field involving service to people, this category includes a lot of diverse career options in the field of social service.
FAQs
Will I be eligible for licensure after receiving my MSW?
An MSW alone does not qualify one to become a licensed clinician in Pennsylvania or anywhere else in the United States. However, it is required in order to become an LCSW, with the remaining expectations including exams and supervised field work hours over a several-year period.
Do online MSW programs include a field work component?
Yes, and this is typically done in person, as it provides an education through hands-on experience. Programs described as "100% Online MSWs" will hold all classes online, but this does not extend to field work hours.
What bachelor's degree do you need in order to apply for an MSW?
You can have a bachelor's degree in any subject to apply for an MSW. The foundational coursework for MSW programs draws from sociology, anthropology, psychology, and legal studies, so if you hail from any of these subjects, you'll already have knowledge to bring to the table.
I hold a BSW. Should I still apply for a traditional MSW program?
If you hold a BSW, you need not apply to a traditional MSW program, as you qualify for an Advanced Standing MSW, which lasts a single year, greatly expediting the academic process and saving you money in the process. Advanced Standing MSWs are one of the best reasons to get a BSW degree.
Why is it important that my program is CSWE accredited?
It's quite important that you pick an accredited program, as those degrees are the only ones that will demonstrate your competence and knowledge to the licensing board. When looking into MSW options, do your due diligence and double-check that you're only applying to accredited schools.
Pennsylvania Social Work Licensure
Graduates interested in pursuing licensing in this state can refer to the requirements set forth by The Pennsylvania State Board of Social Workers, Marriage and Family Therapists and Professional Counselors.
The Licensed Social Worker (LSW) distinction within this state requires that applicants have a master's degree, complete the ASWB examination for master's graduates, and submit an application with all required demographic information to the board for consideration. Clinical licensing options require around 2 years of supervision in addition to testing.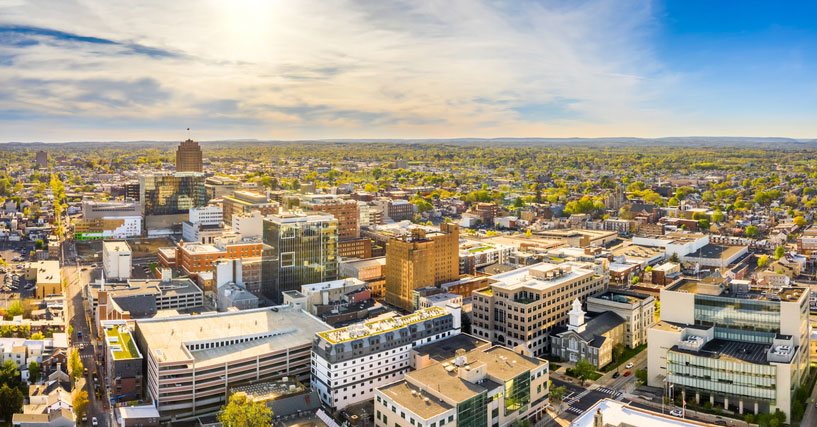 <!- mfunc feat_school ->
Featured Programs:
Sponsored School(s)
<!- /mfunc feat_school ->
Search the Top Programs in Social Work