Consider Featured Online Social Work Programs
AD
Programs Currently Accepting Applicants
Consider a Featured Online Social Work Program
AD
Programs Currently Accepting Applicants
AD
Programs Currently Accepting Applicants
The online Bachelor of Social Work (BSW) adult degree completion program at Aurora University is built on a strong liberal arts base that prepares students for beginning social work practice with communities, groups, families and individuals in a variety of settings with diverse populations and problems.
CSWE-accredited social work program.
Click for admissions information.
List of BSW Programs in Mississippi
Online BSW Programs to Consider
CSWE Accredited Mississippi BSW Programs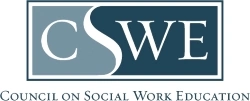 The CSWE (Council on Social Work Education) is the top accrediting board for BSW programs. Below you will find a list of CSWE accredited Bachelor of Social Work programs in Mississippi. If you already have a BSW or Bachelor's in another area, you may qualify for a MSW program. View the Mississippi MSW programs page.
All Bachelor of Social Work Programs in Mississippi
---