Consider a Featured CSWE Accredited Online MSW Program
AD
MSW Programs Currently Accepting Applicants

University of Denver - Online Master of Social Work (MSW)
-
Earn an MSW in 18 months with DU's online advanced standing program.

Fordham University - Online Master of Social Work
-
Advanced standing for qualified students with a BSW. CSWE Accredited.
Mississippi MSW Programs
Schools with MSW Programs
4 MSW programs in Mississippi
Social Work Licensure
Social Work Careers
The state of Mississippi is currently home to 4 MSW programs that can help you meet your goal. In this state, students often look to the Mississippi State Board of Examiners for Social Workers and Marriage & Family Therapists for licensing information for social workers, which can help guide them to the right degree programs.
The leading provider of MSW programs in Mississippi is the University of Southern Mississippi. Located in Hattiesburg, this university can be an excellent source for reliable and accredited MSW programs. This program can be great for students interested in full-time, part-time, or advanced standing programs.
Consider featured online MSW programs that are currently accepting applicants for their Master of Social Work degree.
Consider a Featured Online Social Work Program
Click the university name for information on admissions, courses, status of accreditation, and more.
| School / Program | Online Program? | Advanced Standing Availability | Course Information |
| --- | --- | --- | --- |
*Sponsored Online Social Work Programs
Online MSW Programs in Mississippi
No matter how you plan to earn your degree, you should know that becoming a social worker can potentially be a fulfilling experience. Students that have achieved their MSW and become licensed can work with people in all age groups, those involved in difficult life circumstances, and people in need of experienced support.
Choosing online MSW programs could possibly relieve some of the strain associated with achieving a higher level degree, especially for those that are balancing more than 1 responsibility within their personal lives. Mississippi can be a great place to engage in online MSW programs that can provide focus in different areas of social work.
Specialty MSW Tracks
Some of the most popular degree specializations for MSW programs may include Healthcare, School Social Work, Children & Families, Group Social Work, and Military Social Work. If you have a strong attraction towards working with one particular group, you should research available specializations and the universities that they may be found.
Online MSW programs can contain the same level of CSWE accreditation as traditional programs, making them a great option for students with the desire to learn at their own pace.
AD
MSW Programs Currently Accepting Applicants
University of Southern Mississippi Online MSW
The generalist curriculum provided by this university can also assist students within learning more about how social work can be applied with different types of people in diverse settings. If you have a personality that drives you to work hard to help others, a MSW degree may be the best option for you to meet your full potential.
CSWE Accredited Mississippi MSW Programs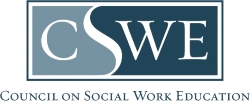 The CSWE (Council on Social Work Education) is the top accrediting board for MSW programs. Below you will find a list of CSWE accredited social work programs in Mississippi.
All Social Work Programs in Mississippi
AD
MSW Programs Currently Accepting Applicants
University of Southern Mississippi
Master of Social Work (MSW)
Hattiesburg
CSWE Accredited
AD
MSW Programs Currently Accepting Applicants
Search the Top Programs in Social Work