Consider Featured Online Social Work Programs
AD
Programs Currently Accepting Applicants
BSW Programs in New Mexico
Since this state offers multiple BSW options, your location throughout the state may not affect your ability to find a program to fit your needs. Popular cities like Albequerque and Portales may be consider hot spots for students looking to attend on-campus BSW programs.
Here are some universities with a CSWE accredited BSW Program in New Mexico:
Eastern New Mexico University
New Mexico Highlands University
New Mexico State University
Western New Mexico University
Click here to jump to the full list of New Mexico BSW programs.
You might consider learning about available online BSW programs.
Consider a Featured Online Social Work Program
Why Consider a BSW?
The goal of most BSW programs is to provide you with knowledge and skills pertaining to generalist social work practice in the field. Each BSW offers a broad curriculum that can prepare you for multiple career fields after graduation.
New Mexico also provides an online BSW option for learners that are intrigued by the field of social work but lack the time and ability to attend classes on campus. Read more in our guide below to learn more about this online program and its features.
AD
Programs Currently Accepting Applicants
Earn your CSWE accredited online Master of Social Work (MSW) from a university that's pioneered social work education for every generation in need of it: Our Lady of the Lake University. 100% online, No GRE or GMAT is required for admission, and whether you have a bachelor's in social work or have a calling to work in this important field, but graduated with a bachelor's degree in another subject, OLLU's online Master of Social Work has a track for you.
Admissions information.
BSW Degrees and Coursework
If the BSW will be your first experience in a collegiate program, you might be wondering what to expect during after your initial enrollment. Most BSW programs consist of around 4 years of educational courses, spread into semesters determined by your university.
Typical BSW Coursework to Expect
The course work of your program often begins with general education courses like Algebra, English Composition, and Psychology. Each of these courses can help you practice skills that can be relevant to general business practices and service within social service organizations.
Junior and Senior Year
In the later 2 years of your program, you can take courses directly focused on social work and social work practice. Common courses can include Advanced Social Work Practice with Adults, Child and Family Social Work, and Community Social Work.
Part of your program may also focus on the development of the social welfare field and ethical guidelines for practice with the public. Each of these classes can be incredibly important to your professional development prior to entering the career field.
One final thing to expect with your program is the practicum or internship requirement. While not every BSW program includes this requirement, it can be found within a large majority of programs in this field.
During an internship experience, you may be placed within a social service agency for a duration up to an entire semester. This experience can allow you to observe and practice general social work skills alongside actual social work professionals in these organizations.
AD
Programs Currently Accepting Applicants
The online Bachelor of Social Work (BSW) adult degree completion program at Aurora University is built on a strong liberal arts base that prepares students for beginning social work practice with communities, groups, families and individuals in a variety of settings with diverse populations and problems.
CSWE-accredited social work program.
Click for admissions information.
Popular CSWE Accredited BSW Program
Searching for the perfect BSW should include considering your personal preferences, accreditation, and enrollment needs. The most popular university for New Mexico learners currently is Western New Mexico University.
This school currently houses the only online BSW option in the entire state. This program is offered in both full-time and part-time format, with courses offered via the online classroom and through live video format.
One of the most attractive features of this particular program is that it is currently offered to students all over the state of New Mexico, as well as individuals across the U.S. This type of openness can allow for learners with diverse learning needs to take advantage of a truly remarkable program.
This program may also require that you participate in an internship or field practicum requirement near the end of your degree curriculum. You are permitted to work with the university in finding a practice location near you for maximum convenience.
BSW Careers and Salary
The Bureau of Labor Statistics provides salary data for social work professionals currently employed in the state of New Mexico and in multiple treatment fields. You can earn $57,500 on average as a social work professional in this state.
One factor that most individuals considering a BSW are not aware of is that social work professionals can be found in nearly every field providing services to the public. Common job titles that are often held by BSW graduates include family service worker, peer support specialist, and rehabilitation support worker.
Social workers can also work as insurance liaisons for major insurance companies or even as medical social workers in large hospitals or medical centers. Each specialized career area may have a unique take on social work practice and have varying roles and responsibilities within their field.
You can choose a field that best aligns with your unique skills and includes service to individuals that you are most passionate about helping. Social work can be an incredibly satisfying career field for learners with the desire to help others through their work.
List of BSW Programs in New Mexico
Online BSW Programs to Consider
CSWE Accredited New Mexico BSW Programs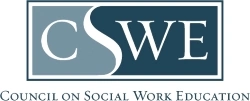 The CSWE (Council on Social Work Education) is the top accrediting board for BSW programs. Below you will find a list of CSWE accredited Bachelor of Social Work programs in New Mexico. If you already have a BSW or Bachelor's in another area, you may qualify for a MSW program. View the New Mexico MSW programs page.
All Bachelor of Social Work Programs in New Mexico
---