New Mexico MSW Programs
Schools with MSW Programs
3 MSW programs in New Mexico
Social Work Licensure
Social Work Careers
There are currently 3 MSW programs to choose from in New Mexico. The most prominent provider of MSW programs may be New Mexico State University, located in Las Cruces. Students that have an interest in completing this program should review the application requirements prior to applying.
Consider featured online MSW programs that are currently accepting applicants for their Master of Social Work degree.
AD
Consider a Featured Online MSW Program
Click the university name for information on admissions, courses, accreditation status, and more.
School / Program
Online Program?
Advanced Standing Availability
Course Information
Fordham University
check_circle Online
check_circle Advanced Standing Program Available
Accelerated, full-time, and part-time options. Advanced standing for qualified students with a BSW
Baylor University
cast_connected Online
No GRE Scores Required
check_circle Advanced Standing Program Available
2 Specializations: Clinical Practice or Community Practice. Standard MSW and Advanced Standing MSW.
University of Denver
check_circle Online
No GRE Required
check_circle Advanced Standing Program Available
Two online graduate programs: a traditional MSW and an advanced standing MSW
Simmons University
check_circle Online
No GRE Required
check_circle Accelerated Track Available
Accelerated: 15-month immersive program
University of Southern California
check_circle Online
Bachelor's Degree Required.
check_circle Advanced Standing Program Available
Advanced standing program available to earn an MSW degree in under 1 year
Regis College
cast_connected Online
check_circle Apply with No GRE
class Complete in as few as 8 semesters
MSW programs in New Mexico can help students obtain careers focused on helping groups of their choice. Some popular specialization options for MSW programs may include Youth Social Work, Medical Social Work, and even Psychiatric Social Work.
The goal of a Master of Social Work program is generally to further educate students on the methods available for assisting people with managing difficulties within their personal lives and providing them with tools and skills for success. If you might be interested in learning about some of the most popular convenience options associated with this degree program, read more in the guide below.
AD
MSW Programs That May Be Currently Accepting Applicants
Online MSW Programs in New Mexico
One of the best ways for maximizing convenience in higher education is to choose an online MSW program. These programs can be reliable replacement options for students that do not have the time to attend classes during the week or even at night. New Mexico is a great place to be in terms of degree availability, since this state currently offers 2 CSWE-accredited online MSW programs for students to choose from. Each of these programs can offer students a completely online curriculum for further skill-building in social work courses.
New Mexico State University Online MSW
New Mexico State University has an online MSW program that is offered in a full-time format. The specialization option available at this school is the Advanced Generalist option, which could be good if you do not have a particular group that you wish to work with.
Western New Mexico University MSW Programs
Western New Mexico University provides accredited MSW programs in full-time, part-time, and advanced standing format, which can open doors to an even broader range of potential students. While this program can be an excellent choice for New Mexico residents seeking a positive change in their career, students all over the country may be welcome to apply at this university.
Social Work Agencies and Licensure in New Mexico
The New Mexico Board of Social Work Examiners can keep you up to date with what is required to become a licensed social worker in your state. One of the primary requirements for licensure in New Mexico is to obtain a CSWE-accredited MSW program from an approved institution.
List of Programs in NM
AD
MSW Programs That May Be Currently Accepting Applicants
CSWE Accredited MSW Programs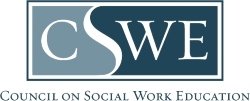 The CSWE (Council on Social Work Education) is the top accrediting board for MSW programs. Below you will find a list of CSWE accredited social work programs in New Mexico .
All Social Work Programs
AD
MSW Programs That May Be Currently Accepting Applicants
New Mexico State University
Master of Social Work (MSW)
Las Cruces NM
CSWE Accredited
AD
MSW Programs That May Be Currently Accepting Applicants
Search the Top Programs in Social Work