Consider a Featured CSWE Accredited Online MSW Program
AD
MSW Programs Currently Accepting Applicants

University of Denver - Online Master of Social Work (MSW)
-
Earn an MSW in 18 months with DU's online advanced standing program.

Fordham University - Online Master of Social Work
-
Advanced standing for qualified students with a BSW. CSWE Accredited.
Arizona MSW Programs
Schools with MSW Programs
3 MSW programs in Arizona
Social Work Licensure
Social Work Careers
The Master of Social Work program is a great option for those in Arizona that have already completed a bachelors-level program in social work or related field. This program can assist with providing a more focused perspective on various groups within society - most of which require assistance with maintaining a healthy and productive way of life.
Universities throughout the state of Arizona can provide you with the curriculum needed to help sharpen your skills and begin your journey towards licensure as a social worker.
Specialization options are a great way to focus your skills within particular areas in society. Some students choose to take the clinical route, which can provide you with counseling skills relevant to the needs of society, while others may take on leadership specializations or those within a particular social field. Regardless of which specialization you prefer, there may be degree programs in Arizona that can help you obtain the job you desire.
Consider featured online MSW programs that are currently accepting applicants for their Master of Social Work degree.
Consider a Featured Online Social Work Program
Click the university name for information on admissions, courses, status of accreditation, and more.
| School / Program | Online Program? | Advanced Standing Availability | Course Information |
| --- | --- | --- | --- |
*Sponsored Online Social Work Programs
Those interested in becoming licensed within the field of social work should always be up to date with their state's requirements. As the times change, the requirements for licensure may also change. One way that you can thwart this interference is becoming familiar with licensure agencies within your area. In the state of Arizona, the agency of interest for upcoming licensed social workers is the Arizona State Board of Behavioral Health Examiners.
Online MSW Programs in Arizona
There are 3 schools in Arizona with a Master of Social Work program. Only one of those is CSWE accredted (Council of Social Work Education), and is located in Phoenix, AZ.
If you are currently employed or have life duties that could possibly interfere with your ability to attend regular classes, online MSW programs may be the best option for your lifestyle. These online programs may have been designed to provide you with information about specific groups of society, while encouraging you to engage in self-learning throughout the process. The online learning environment may consist of many different components including virtual interaction with instructors, email correspondence with classmates and online submission of assignments through your educational website. Most online MSW programs can be completed in 1-2 years, with some part-time options requiring slightly more time. Check out some online MSW programs for upcoming students below.
AD
MSW Programs Currently Accepting Applicants
Online MSW – Clinical Social Work: Clinical Social Work degree programs can assist students with learning about the many diverse issues that can interfere with healthy functioning in children and adults. Using some cues from counseling, this specialization is a great way to implement your expertise in many different professional fields and expand your opportunities as a licensed social worker.
Online MSW – Child and Family Social Work: Child and Family Social Work is a huge aspect of the social work field. In this specialization, you can learn about providing resources to families in need, identifying evidence of child abuse and the legal process of providing a safe haven for children and families in need. Through this program, you may also gain the skills necessary for working with individuals seeking improvements in order to reunify their families.
CSWE Accredited Arizona MSW Programs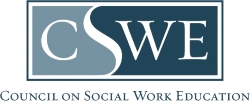 The CSWE (Council on Social Work Education) is the top accrediting board for MSW programs. Below you will find a list of CSWE accredited social work programs in Arizona.
All Social Work Programs in Arizona
AD
MSW Programs Currently Accepting Applicants
Arizona State University
Master of Social Work (MSW)
AD
MSW Programs Currently Accepting Applicants
Search the Top Programs in Social Work