Consider Featured Online Social Work Programs
AD
Programs Currently Accepting Applicants
Bachelor of Social Work degree programs in Connecticut can allow learners to explore numerous concepts related to individualized treatment planning, client advocacy, and compassionate care to people in need. If you are a person that desires a career involved with changing the lives of others, BSW programs could be ideal degree options for you to review. Here are some BSW programs in Connecticut:
Central Connecticut State University
Eastern Connecticut State University
Sacred Heart University
Southern Connecticut State University
University of Saint Joseph
Western Connecticut State University
Click here to jump to the full list of Connecticut BSW programs.
Considering an Online BSW Program
Many learners pursuing social work careers may also choose online BSW programs in an effort to maintain their current quality of life while engaging in collegiate learning. Institutions offering online BSW programs may even accept learners from within and outside of the state during the enrollment process.
Becoming a social worker can be an incredible decision for incoming BSW prospects. Our team has developed this guide in an effort to provide you with in-depth information about Connecticut's degree provisions and where this learning experience can lead you in your future.
Consider a Featured Online Social Work Program
What is the BSW?
The Bachelor of Social Work degree program is an undergraduate degree program that allows you to explore generalized topics related to social work practice. The curriculum for this program can allow you to see how diverse the course work is prior to enrolling and introduce you to some of the common practice areas for professionals in this field.
Some universities that currently provide relevant and highly-preferred BSW programs include the University of St. Joseph, Western Connecticut State University, and Sacred Heart University. Choosing any of these universities can potentially give you access to an abundance of knowledge for later application in the field.
Online BSW options can be supportive resources for learners that hold full-time careers or have busy personal lives to consider when gaining a higher education. These online programs contain an equal amount of quality to traditional options and may be accessible to larger groups of people in society.
AD
Programs Currently Accepting Applicants
Earn your CSWE accredited online Master of Social Work (MSW) from a university that's pioneered social work education for every generation in need of it: Our Lady of the Lake University. 100% online, No GRE or GMAT is required for admission, and whether you have a bachelor's in social work or have a calling to work in this important field, but graduated with a bachelor's degree in another subject, OLLU's online Master of Social Work has a track for you.
Admissions information.
Typical BSW Coursework
Your classes in the BSW program can be representative of your duties when working in the field. Common courses found in this program include Research for Social Work Professionals and Ethical Considerations for Social Services.
These courses can increase your skills and awareness in service provision in the public domain, as well as provide you with a foundation of ethical practice for and optimum level of quality while helping others through your work. Working with groups in the public may require precise attention to ethical practice with diverse groups with unique needs.
Classes related to practice can also be a major part of your learning experience. Advanced Social Work Practice in Healthcare, Social Work Practice with Children and Families, and Social Work Practice with Adults are all courses that can expand your skills with each group - helping you qualify for many different career options in the future.
In addition to the many different courses provided by these programs, you may also have the opportunity to engage in internships through local social service organizations in your area. Many universities can allow you to choose your own setting for this experience with the approval of a licensed supervisor through the organization.
Popular Accredited BSW Program
Choosing the right BSW program can involve a lot of research and consideration at the forefront. During your first search for BSW programs, you may notice that there are a large number of programs available to residents of this state - many in the online environment.
The University of Connecticut's BSW program may be one of the most preferred options for new learners in this area. This long-standing and high-quality program contains a curriculum that is organized for incoming social service professionals seeking education in multiple service areas.
This 4-year BSW includes concepts related to service for children, adults, and specific needs groups like those struggling with addiction, individuals that have committed criminal acts, and patients in the medical or residential setting. The learning topics within this program can allow you to gain skills in many of the major service areas for social workers.
The University of Connecticut's BSW can also be suitable for new collegiate learners or those transitioning from associate degree programs. Completion of this degree program can allow you to enter entry-level positions in the field or potentially move forward into MSW degree programs.
AD
Programs Currently Accepting Applicants
The online Bachelor of Social Work (BSW) adult degree completion program at Aurora University is built on a strong liberal arts base that prepares students for beginning social work practice with communities, groups, families and individuals in a variety of settings with diverse populations and problems.
CSWE-accredited social work program.
Click for admissions information.
Connecticut BSW Careers and Salaries
Each individual that completes the BSW program may have a unique experience when entering into this career field. The field of social work can include career options in nearly all professional fields, since the work in this field is focused on providing support for people in need.
Social Service Social Workers may work for agencies such as the Department of Children's Services, Adult Protective Services, or non-profit organizations providing direct foster care services through the state of Connecticut. These positions often include working directly with clients in need of extensive services and advocacy while involved with these agencies.
Healthcare social workers can work for hospitals or private healthcare systems providing client care to patients in need. If you choose to work in this area, you may hold a case load of clients, establish in-home support services, assist with insurance negotiations, and develop treatment plans.
Alternative career options for social workers in Connecticut include Rehabilitation Social Workers, Criminal Justice Social Workers, and Disability Social Workers. The average rate of pay for social workers in all fields is $65,230 each year on average.
List of BSW Programs in Connecticut
Online BSW Programs to Consider
CSWE Accredited Connecticut BSW Programs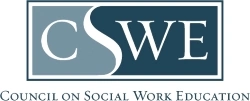 The CSWE (Council on Social Work Education) is the top accrediting board for BSW programs. Below you will find a list of CSWE accredited Bachelor of Social Work programs in Connecticut. If you already have a BSW or Bachelor's in another area, you may qualify for a MSW program. View the Connecticut MSW programs page.
All Bachelor of Social Work Programs in Connecticut
---