Consider a Featured CSWE Accredited Online MSW Program
AD
MSW Programs Currently Accepting Applicants

University of Denver - Online Master of Social Work (MSW)
-
Earn an MSW in 18 months with DU's online advanced standing program.

Fordham University - Online Master of Social Work
-
Advanced standing for qualified students with a BSW. CSWE Accredited.
Connecticut MSW Programs
Schools with MSW Programs
4 MSW programs in Connecticut
Social Work Licensure
Social Work Careers
There are 4 MSW programs throughout this state that can be helpful tools for students with these goals.
If you are interested in becoming licensed as a social worker, you should also review the requirements set forth by the Department of Public Health. This agency is the primary licensing agency for professionals in this field.
In Connecticut, if you are curious about which colleges could be the best choice for you, you should consider the University of Saint Joseph, the University of Connecticut, Southern Connecticut State University, and Quinnipiac University.
At each of these schools, students can choose to pursue specializations such as Clinical Social Work, Child and Family Social Work, and even School Social Work. For on-campus MSW programs, look towards cities such as New Haven and Hartford when seeking cities that can provide you with high quality MSW programs.
Consider featured online MSW programs that are currently accepting applicants for their Master of Social Work degree.
Consider a Featured Online Social Work Program
Click the university name for information on admissions, courses, status of accreditation, and more.
| School / Program | Online Program? | Advanced Standing Availability | Course Information |
| --- | --- | --- | --- |
*Sponsored Online Social Work Programs
Online MSW Programs in Connecticut
Students with the desire to work in the public domain should consider a degree in social work. MSW programs can assist students in learning more about diverse populations, common struggles among citizens, and the services that can be provided to assist them.
Degrees at the masters level can lead to licensure for upcoming professionals, which may be one of the reasons why these programs are so popular among college students. If you are seeking a flexible path to higher career opportunities, you should consider a completely online MSW program in the state of Connecticut. Online MSW programs can be convenient programs that can be attended from your very own home.
When seeking online MSW programs, you should find programs that have received accreditation through the CSWE. This agency accredits both traditional and online programs and is one of the top accreditation agencies in the field. Social work professionals interested in pursuing licensure must complete a degree program that contains the right type of accreditation, as well as be involved in a supervised work experience requirement. Online MSW programs can be found at part-time, full-time, and advanced standing statuses, which can be helpful for a wide range of potential students.
AD
MSW Programs Currently Accepting Applicants
More on MSW Programs in Connecticut
The Master in Social Work degree program can be a great tool for students that have the desire to work with diverse groups in society. Through universities in Connecticut, students can learn more about the personal skills and attributes that may be helpful for success in the field, as well as the laws and regulations that apply when working in the public domain.
CSWE Accredited Connecticut MSW Programs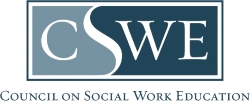 The CSWE (Council on Social Work Education) is the top accrediting board for MSW programs. Below you will find a list of CSWE accredited social work programs in Connecticut.
All Social Work Programs in Connecticut
AD
MSW Programs Currently Accepting Applicants
AD
MSW Programs Currently Accepting Applicants
Search the Top Programs in Social Work