Consider a Featured CSWE Accredited Online MSW Program
AD
MSW Programs Currently Accepting Applicants

University of Denver - Online Master of Social Work (MSW)
-
Earn an MSW in 18 months with DU's online advanced standing program.

Fordham University - Online Master of Social Work
-
Advanced standing for qualified students with a BSW. CSWE Accredited.
Indiana MSW Programs
Schools with MSW Programs
3 MSW programs in Indiana
Social Work Licensure
Social Work Careers
There are a handful of CSWE accredited MSW programs in Indiana, with multiple specialization options and some Advanced Standing MSW program options as well.
Indiana has long been a great place for upcoming students to find educational programs, since it may contain some of the most well-known universities in the country.
Of these well-known universities, Indiana University may be among the top ranked for social work professionals.
Online MSW Programs in Indiana
The hype over online MSW programs in Indiana may be partially due to the need for convenience in higher education. Adult learners especially may need alternative options to higher education, since they are more likely to be deep into full-time careers that can take up most of their free time.
Online MSW programs can allow students to engage in coursework on their own time, while providing constant instructor support along the way. These types of degree programs can be great for students that require flexible attendance standards and online access to course content and instructor communication.
Consider featured online MSW programs that are currently accepting applicants for their Master of Social Work degree.
Consider a Featured Online Social Work Program
Click the university name for information on admissions, courses, status of accreditation, and more.
| School / Program | Online Program? | Advanced Standing Availability | Course Information |
| --- | --- | --- | --- |
*Sponsored Online Social Work Programs
Indiana University
If you currently reside in the state of Indiana and are seeking online MSW programs to engage in, you may be in luck. In the state of Indiana, online MSW programs can most commonly be found at Indiana University.
This first-class university can provide students with an advanced standing program that was designed for students that have completed their BSW and have some work experience in the field. Students interested in this program may also have the option to enroll at multiple points throughout the year, which can be a great option for students motivated for quick success.
AD
MSW Programs Currently Accepting Applicants
More on Social Work Programs in Indiana
Indiana University – East, located in Richmond, Indiana, and Indiana University – Purdue University, located in Indianapolis, Indiana, currently provide students with 3 MSW options that can help shape their future careers.
Both universities currently hold CSWE-accredited status – meaning their degree programs have been reviewed and accepted according to reliability standards. If you plan to become licensed in social work, accreditation may be a must-have during the application process. In terms of what else may be required, residents of Indiana may seek out additional information through the Indiana Social Worker, Marriage and Family Therapist, and Mental Health Counselor Board prior to choosing a program for their educational experience.
CSWE Accredited Indiana MSW Programs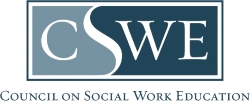 The CSWE (Council on Social Work Education) is the top accrediting board for MSW programs. Below you will find a list of CSWE accredited social work programs in Indiana.
All Social Work Programs in Indiana
AD
MSW Programs Currently Accepting Applicants
AD
MSW Programs Currently Accepting Applicants
Search the Top Programs in Social Work