Ohio MSW Programs
Schools with MSW Programs
10 MSW programs in Ohio
Social Work Licensure
Social Work Careers
Residents of the Buckeye State may recognize the need for qualified and well-educated social workers within their state. In Ohio, social workers can assist with finding housing resource for those that are homeless, helping families find monetary and health care support and even step in to ensure the safety of children in welfare-related situations. One of the most preferred methods for achieving this professional goal of working with society is through online MSW programs in the state of Ohio. There is currently 1 CSWE-accredited online MSW program available in this state, which may be open to residents regardless of their home city.
Located in the great city of Cleveland, Ohio, Case Western Reserve University is one of the most popular universities for social work professionals. The online MSW program available at this school can help students engage in independent learning that can further their skills in working with people in need. If you are the type of person that can manage your schedule and learn on your own, online MSW programs may be the best option for you. Online MSW programs in the state of Ohio can set you on track for a profitable career in case work or leadership in social service agencies.
Consider featured online MSW programs that are currently accepting applicants for their Master of Social Work degree.
Consider a Featured Online Social Work Program
Click the university name for information on admissions, courses, status of accreditation, and more.
| School / Program | Online Program? | Advanced Standing Availability | Course Information |
| --- | --- | --- | --- |
*Sponsored Online Social Work Programs
Depending on the state you live in, the process to becoming licensed as a social worker may vary. While knowing what your state requires for licensure is important, it is also important to stay up to date with any changes that may take place throughout your journey. Before you take the plunge into a degree program, you should check with your state's licensing agency to ensure that your chosen school meets all of the requirements. Residents of Ohio should be familiar with the Ohio Counselor, Social Worker and Marriage and Family Therapist Board in order to maintain fresh on social work licensing requirements.
Online MSW Programs in Ohio
Choosing to pursue your degree online can mean more than just a convenient method for achieving your degree. Online degree programs can help students exercise their own abilities as independent learners and assist in providing a great quality of education to busy adults. In the state of Ohio, students can engage in accredited online MSW programs in order to advance their career and make a difference in the lives of those around them.
AD
MSW Programs That May Be Currently Accepting Applicants
Take a look at the most popular online MSW program at Case Western Reserve University below.
Case Western Reserve University: The CSWE-accredited online MSW program at Case Western Reserve University offers students full-time, part-time and advanced standing programs for upcoming students. Those that have experience in the field of social work can choose the advanced standing option to achieve their degree in a faster time frame. Specializations offered at this university may include: Community Practice and Social Change and Direct Practice.
List of Programs in OH
AD
MSW Programs That May Be Currently Accepting Applicants
CSWE Accredited MSW Programs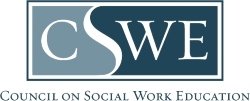 The CSWE (Council on Social Work Education) is the top accrediting board for MSW programs. Below you will find a list of CSWE accredited social work programs in Ohio .
All Social Work Programs
AD
MSW Programs That May Be Currently Accepting Applicants
AD
MSW Programs That May Be Currently Accepting Applicants
Search the Top Programs in Social Work