Wisconsin MSW Programs
Schools with MSW Programs
4 MSW programs in Wisconsin
Social Work Licensure
Social Work Careers
With MSW programs, students may learn communication skills that can help sharpen their ability to connect with clients. Other interesting components of these programs may include a deep look into the policies that drive social services agencies, as well as attention to one's own local area.
In states like Wisconsin, students may also have the opportunity to learn more about the norms and customs relevant to their residential area, so that they can relate to people from all walks of life. If this field sounds intriguing to you, you should consider enrollment into MSW programs in Wisconsin. All around this state, there are 4 MSW programs that could help you meet your goal of helping others.
Consider featured online MSW programs that are currently accepting applicants for their Master of Social Work degree.
Consider a Featured Online Social Work Program
Click the university name for information on admissions, courses, status of accreditation, and more.
| School / Program | Online Program? | Advanced Standing Availability | Course Information |
| --- | --- | --- | --- |
*Sponsored Online Social Work Programs
Online MSW Programs in Wisconsin
Online MSW can contribute to positive change in the world of social work education. Since their implementation, more and more people may be finding them to be the right choice for a wide variety of lifestyles. Online MSW programs can also consist of the same quality elements as traditional programs, which can help bring relief to students concerned about quality and licensure during the process.
This convenient option can allow for students with diverse lifestyles to engage in dense and helpful curricula that can change their view on society as a whole. Whether or not you choose to enroll in online MSW programs may be totally dependent on your personal needs. Students that have the ability to learn independently and use their time wisely might be great candidates for online learning, since it can promote self-discipline during the learning process.
Online MSW programs can also come in all shapes and sizes, with some even containing CSWE accreditation that can lead to licensure. In the midst of an online MSW program, students may log in through a helpful online course room, engage with other students about course topics and assignments, and even communicate with their instructors via a discussion tool. Accredited online programs can even prepare students for supervised internship requirements, testing, and licensure in the future.
AD
MSW Programs That May Be Currently Accepting Applicants
More on Social Work Programs in Wisconsin
The University of Wisconsin currently provides 4 campuses around the state that offer CSWE-accredited degree programs. Each of these 4 programs can be great for students attempting to meet the licensing standards of the Wisconsin Board Of Social Workers, Marriage Family Therapists, and Professional Counselors. The 4 cities that may be most popular for MSW students are Milwaukee, Madison, Oshkosh, and Green Bay.
If you might be interested in becoming a part of these incredible degree programs, you should review the requirements for the University of Wisconsin before enrolling.
List of Programs in WI
AD
MSW Programs That May Be Currently Accepting Applicants
CSWE Accredited MSW Programs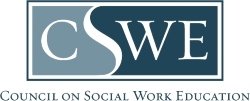 The CSWE (Council on Social Work Education) is the top accrediting board for MSW programs. Below you will find a list of CSWE accredited social work programs in Wisconsin .
All Social Work Programs
AD
MSW Programs That May Be Currently Accepting Applicants
AD
MSW Programs That May Be Currently Accepting Applicants
Search the Top Programs in Social Work