Consider a Featured CSWE Accredited Online MSW Program
AD
MSW Programs Currently Accepting Applicants

University of Denver - Online Master of Social Work (MSW)
-
Earn an MSW in 18 months with DU's online advanced standing program.

Fordham University - Online Master of Social Work
-
Advanced standing for qualified students with a BSW. CSWE Accredited.
Montana MSW Programs
Schools with MSW Programs
1 MSW programs in Montana
Social Work Licensure
Social Work Careers
People interested in social work as a profession should look out for MSW programs that help with their training. There may be many types of social work-oriented degree programs available in the state of Montana.
However, if you are planning on pursuing licensure at the masters level after completing your degree program, you should consider the importance of finding MSW programs that contain CSWE accreditation.
Perhaps the most popular city in Montana for campus-based MSW programs is currently Missoula. In this area, students can find a MSW program at the University of Montana that can help them learn more about the field of social work and become licensed in the future.
Consider featured online MSW programs that are currently accepting applicants for their Master of Social Work degree.
Consider a Featured Online Social Work Program
Click the university name for information on admissions, courses, status of accreditation, and more.
| School / Program | Online Program? | Advanced Standing Availability | Course Information |
| --- | --- | --- | --- |
*Sponsored Online Social Work Programs
Online MSW Programs in Montana
There may be large numbers of people throughout the United States concerned with helping people in need. The field of social work and services may be a professional area that calls upon these people to fill positions responsible for guiding citizens through difficult circumstances in their personal lives. Some of the most reliable and convenient MSW programs can be found in the online format. Online MSW programs are strikingly similar to traditional programs in that they may be taught by the same instructors and contain the same curriculum. Online MSW programs may be a better option for students with educational self-discipline and drive due to the independence they can provide.
Residents of Montana interested in pursuing their MSW online should seek out universities containing CSWE-accredited programs. Accredited degree programs may consist of specializations such as Advanced Generalist Social Work and Youth & Adolescent Social Work. Accredited degree programs can be your most important resource when seeking licensure and may be a major requirement of the Board Of Social Work Examiners and Professional Counselors. If you wish to have the most up to date information regarding licensure in social work, this agency may be the right one to contact.
AD
MSW Programs Currently Accepting Applicants
More on MSW Programs, Accreditatnoi, and Careers in Montana
CSWE accreditation can help to guarantee the reliability of your degree program. Students that reside in the state of Montana must ensure that their educational programs and experience requirements follow the direction of the Board Of Social Work Examiners and Professional Counselors, since this agency is responsible for issuing licenses to social work applicants. In some programs, students may have the option of pursuing specializations that can help them focus on particular areas of interest in the social work field. Regardless of what you choose, be sure to verify the accreditation of your chosen program before applying.
CSWE Accredited Montana MSW Programs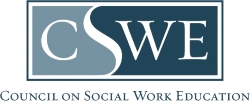 The CSWE (Council on Social Work Education) is the top accrediting board for MSW programs. Below you will find a list of CSWE accredited social work programs in Montana.
All Social Work Programs in Montana
AD
MSW Programs Currently Accepting Applicants
The University of Montana
Master of Social Work (MSW)
AD
MSW Programs Currently Accepting Applicants
Search the Top Programs in Social Work