Consider a Featured CSWE Accredited Online MSW Program
AD
MSW Programs Currently Accepting Applicants

University of Denver - Online Master of Social Work (MSW)
-
Earn an MSW in 18 months with DU's online advanced standing program.

Fordham University - Online Master of Social Work
-
Advanced standing for qualified students with a BSW. CSWE Accredited.
Rhode Island MSW Programs
Schools with MSW Programs
1 MSW programs in Rhode Island
Social Work Licensure
Social Work Careers
Rhode Island can be a great place for social work professionals to spread their wings. Although small in size, this state may have a lot to offer upcoming students interested in learning techniques to help others lead happy lifestyles.
The state of Rhode Island currently offers a MSW program that can help students dive deep into sociology, psychology, and business topics that can be relevant to the field of social work, as well as act as a first step for becoming licensed as a professional in their state.
Because there is just one MSW program in Rhode Island, you might consider one of the online MSW programs available.
Consider featured online MSW programs that are currently accepting applicants for their Master of Social Work degree.
Consider a Featured Online Social Work Program
Click the university name for information on admissions, courses, status of accreditation, and more.
| School / Program | Online Program? | Advanced Standing Availability | Course Information |
| --- | --- | --- | --- |
*Sponsored Online Social Work Programs
Online MSW Programs in Rhode Island
The benefits to online educational programs in social work can often go well beyond what my be expected from upcoming students. Online degree programs can be a great way to engage in coursework without having to sacrifice time away from home or away from family.
The state of Rhode Island can be an excellent foundation for further learning in this field, which is why so many students may seek out convenient degree options from within. If you are seeking online MSW programs, you should first consider the reliability of the programs you are looking for.
Campus Based MSW Programs in Rhode Island
Rhode Island's single MSW program can be found at Rhode Island College. This university may have what students need to become educated and experienced professionals in the social work field.
AD
MSW Programs Currently Accepting Applicants
The MSW program at this school is currently accredited by the CSWE, which is basically the highest standard a social work degree can have in the U.S. Different concentration options for those interested in enrolling in this program include Clinical Social Work and Macro Social Work (Policy and Practice). Each of these concentrations can touch on diverse areas of the social work field, including that may be concerned with the general wellness and service to people throughout community and those that can help students learn more about the policies that drive the social work field as it is today.
CSWE Accredited MSW programs
The Council on Social Work Education (CSWE) is the leading agency for accreditation in social work. Online MSW programs approved by the CSWE can be supportive resources throughout your career and can even promote your licensure in the field. Another thing to consider before making your choice on online MSW programs is the type of specialization to pursue.
Online MSW programs can be found with specialization such as Clinical Social Work, Children, Youth, and Families, Healthcare, Mental Health, and even Substance Abuse. Each of these areas of expertise can be helpful to students that have a desire to work in specific fields in social work or perform certain activities within their daily professional lives.
CSWE Accredited Rhode Island MSW Programs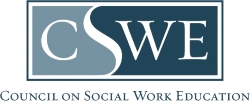 The CSWE (Council on Social Work Education) is the top accrediting board for MSW programs. Below you will find a list of CSWE accredited social work programs in Rhode Island.
All Social Work Programs in Rhode Island
AD
MSW Programs Currently Accepting Applicants
Rhode Island College
Master of Social Work (MSW)
Providence
CSWE Accredited
AD
MSW Programs Currently Accepting Applicants
Search the Top Programs in Social Work