<!- mfunc feat_school ->
Featured Programs:
Sponsored School(s)
<!- /mfunc feat_school ->
Florida MSW Programs
Schools with MSW Programs
12 MSW programs in Florida
Social Work Licensure
Social Work Careers
MSW programs can provide learners with the knowledge and experience to make a difference in the lives of others. People may be attracted to this field due to their own feelings of generosity or their desire to improve their communities.
In Florida, residents have many different options for engaging in MSW programs, both at traditional institutions and in an online setting. There are also Advanced Standing MSW Programs and multiple online, part-time MSW programs at Florida universities.
Part-time MSW programs are an excellent choice for those currently employed, while Advanced Standing MSW program is the ideal choice for those that already have their Bachelor of Social Work, or BSW.
MSW programs involve a deeper look into the schematics of society. Students in these programs seek to understand why people act and react to certain life circumstances, as well as what methods are available to assist with improving their clients' quality of life.
Online MSW Programs Based in Florida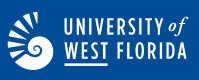 Where are MSW Programs in Florida?
There are 10 MSW programs in Florida accredited by the CSWE, located across the state from the Gulf side to the Atlantic and inland. The larger cities you would expect are host to colleges with a MSW program: Miami, Tallahassee, and Orlando. In South Florida, Miami has three different Master of Social Work programs. Considering the large number of healthcare operations, facilities, and retirement communities, not to mention the growing population, there are quite a few opportunities for a career as a licensed social worker in Florida.
That are also a number of colleges in Florida that have an Online MSW program. Read on to learn about them.
Online MSW Programs in Florida
With the 100% online Master of Social Work at the University of Kentucky, you can earn a CSWE-accredited MSW that meets all the requirements for licensure in Florida through a school that's been preparing social workers for more than 80 years.
Pursuing the MSW degree online can provide you with extra opportunities for work experience while engaged in your program. In Florida, there are plenty of universities that offer online MSW programs for you to enroll.
Florida State University On-Campus and Online MSW
At Florida State University, students can take part in a diverse MSW program that is offered both in-person and online. Traditional 2 year - MSW programs are available, as well as advanced standing paths for social work undergraduates, a part-time option for busy professionals, and the flexible online format. Perhaps the most prominent university offering the MSW online, Florida State University includes a high-quality and reputable degree program for students. The FSU online MSW includes a Clinically Focused Licensure option and a part-time MSW option. With part-time and advanced standing options currently available to students in the online domain, Florida State University is another great option for you to consider. As part of the general requirements, students in the general path may also be required to visit on-campus for 2 weekends during their program. Advanced standing students have no current on-campus requirements. Students can choose a generalist path or one in Clinical Social Work.
The University of Central Florida Online MSW Offered Part Time and Full Time
The University of Central Florida is another option if you are interested in pursuing your degree online, offering full-time and part-time tracks for upcoming students. The University of Central Florida currently offers students the option of pursuing their online MSW in part-time and part-time advanced standing format. If you have some work experience in the field of social work, you could possibly take advantage of the advanced program that can help you complete your degree in a faster time-frame
The University of South Florida Online MSW with a Clinical Social Work Practice Specialization
For students that may be interested in taking on a full-load with their online program, the University of South Florida may have what they need. This university has full-time, part-time and advanced standing options for upcoming social work students. If you are interested in the clinical component of social work, this university may be the right choice for you. This university currently offers a competitive online MSW - Clinical Social Work Practice for incoming students.
Online MSW programs provide the same coursework as traditional degree programs. These programs are heavily scrutinized and reviewed for quality, allowing students to have confidence in their choice of degree.
Campus Based Universities in Florida with a MSW
At the southern end of Florida, Barry University in Miami also provides an innovative MSW program for qualified students. This program is also suitable for students from varying backgrounds and consists of courses such as Human Development, Leadership, and Psychopathology. Tallahassee and Miami are well-known college towns for social work students, but other cities such as Fort Meyers and Orlando are also options for prospective applicants.
Multiple Specialization MSW Tracks
Online MSW programs in the state of Florida can provide students with further education into topics such as social welfare, social work health and policy and methods for providing assistance through the social domain. Students enrolled in these programs may be expected to take part in a supervised work experience requirement that can provide them with more experience working in the social work field, as well as provide the experience needed for future licensure. Depending on the specialty chosen by students, this experience requirement could take place in various professional settings.
Florida Board of Clinical Social Work, Marriage and Family Therapy and Mental Health Counseling
Residents of Florida working towards their licensure in social work should refer to the Florida Board of Clinical Social Work, Marriage and Family Therapy and Mental Health Counseling. This agency is the governing resource for upcoming certified social workers.
Meeting the requirements of this agency can assist you in pursuing a meaningful career in social work after graduation. Since the universities offering online MSW programs are so widespread in this state, residents from varying geographical locations in Florida can potentially benefit from them.
Florida Social Worker Careers with an MSW Degree
The MSW degree program followed by licensing can help you obtain exciting careers in the field of Social Work. Social Workers can assist children and families, individuals struggling with the effects of mental illness, and even adults seeking treatment for addictions.
Child, Family, and School Social Workers: Median salary of $46,640 per year in Florida. Social workers that work first-hand with children, families, and for the education system have the opportunity in influencing children to open up about their difficulties and make good decisions for their lifestyle. These social workers may investigate instances of neglect or abuse for children, and follow-up with necessary court actions per their state's requirements. In Florida, there are 13,130 social workers in this field currently employed. If you choose to become a Child, Family, and School Social Worker in Florida, you can pursue careers in social services or within the field of education. Your role in each setting can vary, while the primary goals of each include ensuring that children and families receive the services needed and are positive impacted by services currently in place.
Healthcare Social Workers: Median salary of $60,440 per year in Florida. As a Healthcare Social Worker, you may work with clients with a wide variety of medical and physical needs. These clients may need assistance with identifying services, consenting to treatment, and coping with their condition. Social Work in this field can include connecting with your community to find services that can benefit your clients. Healthcare planning and coordination can be very difficult for people that are suffering from serious illness, injury, or old age. Healthcare social workers can assist individuals and families with arranging necessary services and fighting for the rights of their patients. Florida is a popular state for healthcare social workers throughout the country, with 9,010 professionals currently working in the field.
Mental Health and Substance Abuse Social Workers: Median salary of $38,850 per year in Florida. Mental Health and Substance Abuse Social Workers may meet with clients regularly to discuss treatment, respond in times of crisis and need, and organize substance abuse treatment programs for their clients. The role of a Social Worker in these fields can change depending on what clients need and their progress through certain milestones. People that receive mental health services or those that require rehabilitative services for substance abuse can use the expertise of social workers for their current and future planning. Through case reviews, assessments, and interviews, social workers can help their clients find meaningful and helpful paths to future wellness. In Florida, 4,030 professionals are currently hard at work in this field.
Social Workers, All Other: Median salary of $47,260 per year in Florida. Alternative Social Work careers in Florida may also be found in non-profit agencies providing services to children and families, within court systems, and even in community health centers. Your role within each of these agencies may be to provide one-on-one guidance to clients in the community setting. Social work can involve working individually with clients, finding out information about lifestyle, trauma, circumstances, and connections that are related to their clients, and locating services that can be helpful depending on the client's needs. These services can be employed in many different settings throughout the social service field. In all other fields, there are 3,860 social workers categorized as General.
Social Worker Salaries in Florida's Metropolitan Areas
Jacksonville: $46,400 median salary per year
Miami: $51,500 median salary per year
Orlando: $46,400 median salary per year
Gainesville: $47,920 median salary per year
2021 US Bureau of Labor Statistics salary and employment figures for Child, Family, and School Social Workers; Healthcare Social Workers; Mental Health and Substance Abuse Social Workers; Social Workers, All other, reflect national data, not school-specific information. Conditions in your area may vary. Data accessed March 2023. 
Florida Social Work Licensure
If you are seeking more information about MSW licensing in the state of Florida, our team encourages you to familiarize yourself with The Florida Board of Clinical Social Work, Marriage and Family Therapy, and Mental Health Counseling.
Florida currently offers licensure as a Certified Master Social Worker (CMSW) and the Licensed Clinical Social Worker (LCSW). Both the CMSW and LCSW licensure options require that applicants complete 2-3 years of supervised experience under licensed professionals within their track. In addition to supervised field experience, applicants must also register for and pass the ASWB examination prior to being approved for licensure.
Florida LCSW Licensing Requirements
Applicants for licensure as a LCSW in Florida must abide by the recommendations set by the state.
The first requirement to becoming licensed in Florida is to obtain a Master's or Doctoral degree from a CSWE-accredited degree program in Social Work.
24 credit hours including the Theory of Human Behavior and practical areas of clinically-oriented services must also be a part of the chosen degree program.
Once the degree program is finished, graduates are required by the state of Florida to take part in 2 years of supervised experience under the direct supervision of a licensed clinical social worker.
A board examination in social work, state law exam, and training courses in medical errors, HIV/AIDS, and domestic violence are also required prior to final approval.
What You Should Know About Social Work in Florida
If you are interested in obtaining a degree program in the online setting, you may be pleased to learn that the state of Florida currently offers a dozen CSWE accredited degree online programs for qualifying residents.
<!- mfunc feat_school ->
Featured Programs:
Sponsored School(s)
<!- /mfunc feat_school ->
An MSW program can help you learn more about what it takes to be a helping hand to people in need of monetary or family assistance, those that are receiving medical care in hospitals or residential facilities or even individuals navigating the legal system.
Search the Top Programs in Social Work