Consider a Featured CSWE Accredited Online MSW Program
AD
MSW Programs Currently Accepting Applicants

University of Denver - Online Master of Social Work (MSW)
-
Earn an MSW in 18 months with DU's online advanced standing program.

Fordham University - Online Master of Social Work
-
Advanced standing for qualified students with a BSW. CSWE Accredited.
Alabama MSW Programs
Schools with MSW Programs
6 MSW programs in Alabama
Social Work Licensure
Social Work Careers
Residents of the state of Alabama that might be interested in pursuing a Masters in Social Work (MSW) can access MSW degree programs at multiple locations throughout their state.
According to our team of educational experts, there are 6 accredited degree programs current accepting new applicants into their program throughout the state. Universities such as Alabama A & M University and the University of Alabama may be hot-spots for students that are interested in both high-quality education and attending a well-known and respected university.
Students that live in cities such as Normal and Tuscaloosa may also be the most popular areas for MSW learners in the state.
Degree programs currently available in Alabama may provide students with the opportunity to explore different specializations in the field of social work. Accredited programs throughout this state may allow students to choose from concentrations such as Children, Adolescents, and their Families or Adults and their Families.
Depending on your interests, there may be a specialization that suits your skills and career aspirations. If you are seeking more information about the licensure process for social work professionals, your top resource in this state should be the Alabama State Board of Social Work Examiners.
Consider featured online MSW programs that are currently accepting applicants for their Master of Social Work degree.
Consider a Featured Online Social Work Program
Click the university name for information on admissions, courses, status of accreditation, and more.
| School / Program | Online Program? | Advanced Standing Availability | Course Information |
| --- | --- | --- | --- |
*Sponsored Online Social Work Programs
Online MSW Programs in Alabama
While there are 6 MSW programs currently available for us in the state of Alabama, one in particular offers students the convenience of a completely online experience. The top provider for online MSW programs within Alabama is the University of Alabama. Located in Tuscaloosa, the University of Alabama currently offers students the option of full-time, part-time, or advanced standing degree programs in social work to choose from.
These options can make the decision to enroll in the online MSW more attractive for students that have previously obtained the BSW and are licensed, as well as for students that are transitioning from bachelors programs that do not focus on social work.
Students from all over America are welcome to enroll in this program, which can provide a reliable curriculum currently approved by the CSWE.
AD
MSW Programs Currently Accepting Applicants
Accredited degree programs are your quickest resource for obtaining licensure in the field of social work, since accreditation is often a requirement of degree programs in offices that oversee MSW licensure.
As an added component for this degree program, students may be given the opportunity to meet on-campus on Saturdays to take part in education workshops to help strengthen their skills. A supervised internship component may also be required of students enrolled in this program as their near the end of their program.
There are 3 total programs in Alabama with Master of Social Work programs. Of the three MSW programs, 2 are accredited by the Council on Social Work Education (CSWE) – one in Normal, AL, and another in Tuscaloosa, AL.
CSWE Accredited Alabama MSW Programs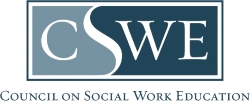 The CSWE (Council on Social Work Education) is the top accrediting board for MSW programs. Below you will find a list of CSWE accredited social work programs in Alabama.
All Social Work Programs in Alabama
AD
MSW Programs Currently Accepting Applicants
AD
MSW Programs Currently Accepting Applicants
Search the Top Programs in Social Work