Consider a Featured CSWE Accredited Online MSW Program
AD
MSW Programs Currently Accepting Applicants

University of Denver - Online Master of Social Work (MSW)
-
Earn an MSW in 18 months with DU's online advanced standing program.

Fordham University - Online Master of Social Work
-
Advanced standing for qualified students with a BSW. CSWE Accredited.
Wyoming MSW Programs
Schools with MSW Programs
1 MSW programs in Wyoming
Social Work Licensure
Social Work Careers
The state of Wyoming may be an ideal place to improve your understanding of social work as a whole and engage in course work that can help you better comprehend more about the field that you love. This state currently offers 1 MSW program to students throughout the state, which can be helpful in gaining higher credentials and better career opportunities along the way.
At the University of Wyoming, students can enroll in MSW programs to help solidify their expertise in social work. This university has a MSW program that is accredited by the CSWE, the leading accreditation agency for social work degrees. This university is located in the central hub for social work degree programs, Laramie, Wyoming. If you would like to learn more about how you can pursue licensure at the masters level in the state of Wyoming, you should take the time to review the licensing standards of the Wyoming Mental Health Professions Licensing Board.
Consider featured online MSW programs that are currently accepting applicants for their Master of Social Work degree.
Consider a Featured Online Social Work Program
Click the university name for information on admissions, courses, status of accreditation, and more.
| School / Program | Online Program? | Advanced Standing Availability | Course Information |
| --- | --- | --- | --- |
*Sponsored Online Social Work Programs
Searching for different methods of increasing your quality of life can often lead you to higher-tier degree programs. If you are currently working in the field of social services at the bachelors level, a higher degree in social work could potentially move you into more advanced positions in your current field.
Online MSW Programs in Wyoming
Choosing to pursue your degree online can be a pivotal decision that changes your collegiate experience for the better. More students may be making the decision to pursue their degree online, since it can be a good way to engage in a degree program without having to miss out on important things in their professional and personal lives. If you live in Wyoming, you should take a look at online MSW programs provided by the University of Wyoming. This college offers both full-time and advanced standing options for students that qualify.
AD
MSW Programs Currently Accepting Applicants
The online MSW provided to Wyoming residents may require that students attend 5 weekend sessions on campus. This is an attempt to help students recognize social work practice in a real-world settings, which can be an excellent tool for success when working in the field. This program may also be open to residents all over the state of Wyoming. If you might be intrigued by engaging in an Advanced Generalist specialization for your degree, the University of Wyoming may be a great place to settle into your program.
CSWE Accredited Wyoming MSW Programs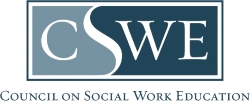 The CSWE (Council on Social Work Education) is the top accrediting board for MSW programs. Below you will find a list of CSWE accredited social work programs in Wyoming.
All Social Work Programs in Wyoming
AD
MSW Programs Currently Accepting Applicants
University of Wyoming
Master of Social Work (MSW)
AD
MSW Programs Currently Accepting Applicants
Search the Top Programs in Social Work