Consider a Featured CSWE Accredited Online MSW Program
AD
MSW Programs Currently Accepting Applicants

University of Denver - Online Master of Social Work (MSW)
-
Earn an MSW in 18 months with DU's online advanced standing program.

Fordham University - Online Master of Social Work
-
Advanced standing for qualified students with a BSW. CSWE Accredited.
Nebraska MSW Programs
Schools with MSW Programs
1 MSW programs in Nebraska
Social Work Licensure
Social Work Careers
Nebraska currently offers 1 MSW program to students that have dreams of becoming effective social work professionals.
You might consider an entirely online MSW program. You can also view online CSWE accredited MSW programs here, where we have reviewed dozens of entirely online MSW programs accredited by the CSWE.
Located in the popular city of Omaha, Nebraska, the University of Nebraska Omaha can be a great college for students to take part in MSW programs.
Consider featured online MSW programs that are currently accepting applicants for their Master of Social Work degree.
Consider a Featured Online Social Work Program
Click the university name for information on admissions, courses, status of accreditation, and more.
| School / Program | Online Program? | Advanced Standing Availability | Course Information |
| --- | --- | --- | --- |
*Sponsored Online Social Work Programs
Online MSW Programs in Nebraska
Have you ever considered what it might be like to complete a masters degree from your very own home? This idea may have seemed far-fetched in generations that have passed, but online degree programs in social work may be common in society today.
People that reside in Nebraska can find online MSW programs to help them with advancing their understanding of the different concepts of working with the public, while still maintaining a normal life schedule at home.
These programs can contain the same level of reliability as traditional education programs and in some cases even contain the same instructors.
Online MSW programs in Nebraska can allow students to log in and review coursework from a personal computer. Most courses within these programs require that students log in at least once or twice a week, giving you the freedom to engage in coursework when it is convenient for you.
Consider Different Specialties
Programs can be found with various specializations such as Child and Family Social Work, Clinical Social Work, and School Social Work.
If you are a busy adult that is intrigued by the idea of completing a degree program without having to attend a university, online MSW programs in Nebraska can be an excellent choice for you to consider.
AD
MSW Programs Currently Accepting Applicants
University of Nebraska Omaha MSW Program
The MSW program offered by this state can provide students with the option of pursuing either a traditional MSW program or advanced standing MSW program. Depending on whether or not you have completed a Bachelors in Social Work, the advanced standing program can be a way for you to complete your program faster and begin your experience in the field. This program may also require that students take part in a supervised internship, which can provide a platform for furthering a person's understanding of the curriculum within a real world environment.
More on MSW Programs in Nebraska
While you may see higher numbers of programs available, it is important to verify that the program you are applying to has all of the necessary accreditations for licensure in Nebraska, especially CSWE accreditation. The Nebraska Bureau Of Examining Boards may be the leading state agency responsible for reviewing the curriculum of MSW programs and determining whether they meet the minimum standard for students seeking licensure.
CSWE Accredited Nebraska MSW Programs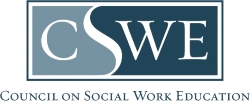 The CSWE (Council on Social Work Education) is the top accrediting board for MSW programs. Below you will find a list of CSWE accredited social work programs in Nebraska.
All Social Work Programs in Nebraska
AD
MSW Programs Currently Accepting Applicants
University of Nebraska at Omaha
Master of Social Work (MSW)
AD
MSW Programs Currently Accepting Applicants
Search the Top Programs in Social Work