Consider a Featured CSWE Accredited Online MSW Program
AD
MSW Programs Currently Accepting Applicants

University of Denver - Online Master of Social Work (MSW)
-
Earn an MSW in 18 months with DU's online advanced standing program.

Fordham University - Online Master of Social Work
-
Advanced standing for qualified students with a BSW. CSWE Accredited.
Massachusetts MSW Programs
Schools with MSW Programs
9 MSW programs in Massachusetts
Social Work Licensure
Social Work Careers
Degree programs in social work can be a great resource for upcoming professionals interested in making a difference within their communities.
Massachusetts is a state that promotes social awareness, helping others, and working together for a greater cause. If you are a resident of this state, you should consider looking within to find a MSW program that can help you meet your goals.
All over Massachusetts, students may find that there are 9 MSW programs current accepting new students.
All of these programs hold CSWE-accreditation, which is the leading type of accreditation for social work degree programs. Each MSW program available can help you to become more knowledgeable about the techniques and tools available for use in social work positions, as well as the laws and regulations that are common to those that work in it.
Consider featured online MSW programs that are currently accepting applicants for their Master of Social Work degree.
Consider a Featured Online Social Work Program
Click the university name for information on admissions, courses, status of accreditation, and more.
| School / Program | Online Program? | Advanced Standing Availability | Course Information |
| --- | --- | --- | --- |
*Sponsored Online Social Work Programs
Online MSW Programs in Massachusetts
Busy adults currently holding full-time jobs and working around a full family life may find the idea of higher education beyond their reach.
In order to accommodate these needs, universities within the state of Massachusetts may have taken on a slightly different perspective with the MSW programs. This state currently offers students the option of pursuing the MSW completely online.
If you were to engage in a search of available programs within this state, you might find that there are 2 CSWE-accredited online MSW programs in the state. Reliable programs can be found at Simmons College and Boston University.
Boston University can provide students with part-time program for advanced standing students, those with human service experience, and also for traditional learners.
Concentration options at this school include Clinical Social Work and Macro Social Work Practice.
Simmons College is open to students from all over the country and offers full-time and advanced standing options. Specializations at this university may include Clinical Social Work, specialized areas in mental health and substance abuse, Child and Family Welfare, Trauma and Interpersonal Violence, and Health and Aging.
AD
MSW Programs Currently Accepting Applicants
More on Social Work Programs in Massachusetts
Salem State University, Boston College, Smith College, and Simmons College are just a few examples of the schools that currently offer these programs. Some of the most popular cities to find MSW programs may also be Salem, Bridgewater, and Springfield.
If you have a desire to work with particular groups within the community, Massachusetts degree programs may also provide specialty degree options at different locations. Specializations may include Clinical Social Work and Child Life and Family Centered Care.
With many different MSW programs in Massachusetts, there are quite a few options to choose from considering the small land mass of the state. All 9 MSW programs are CSWE accredited – leaving no doubt the Master of Social Work degree pursued at any university or college in Massachusetts will be accredited by the best social work degree accrediting body at the program level.
CSWE Accredited Massachusetts MSW Programs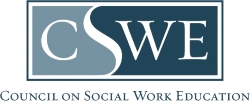 The CSWE (Council on Social Work Education) is the top accrediting board for MSW programs. Below you will find a list of CSWE accredited social work programs in Massachusetts.
All Social Work Programs in Massachusetts
AD
MSW Programs Currently Accepting Applicants
AD
MSW Programs Currently Accepting Applicants
Search the Top Programs in Social Work