Consider a Featured CSWE Accredited Online MSW Program
AD
MSW Programs Currently Accepting Applicants

University of Denver - Online Master of Social Work (MSW)
-
Earn an MSW in 18 months with DU's online advanced standing program.

Fordham University - Online Master of Social Work
-
Advanced standing for qualified students with a BSW. CSWE Accredited.
New Hampshire MSW Programs
Schools with MSW Programs
1 MSW programs in New Hampshire
Social Work Licensure
Social Work Careers
If you live in New Hampshire, you may take pride in the educational excellent that is currently provided within your state. College degree programs found here can assist you in achieving your goal of becoming a degree-holding professional, especially in the field of social work. Masters in Social Work (MSW) degree programs can be a great way for students in New Hampshire to work towards a career that is meaningful to their needs.
New Hampshire currently consists of 1 accredited online MSW program that can be suitable for helping you achieve your goal of changing lives. The University of New Hampshire is the primary provider for MSW programs throughout the state. This college is located in the busy city of Durham, New Hampshire, and can assist you in achieving licensure due to its accreditation status.
Consider featured online MSW programs that are currently accepting applicants for their Master of Social Work degree.
Consider a Featured Online Social Work Program
Click the university name for information on admissions, courses, status of accreditation, and more.
| School / Program | Online Program? | Advanced Standing Availability | Course Information |
| --- | --- | --- | --- |
*Sponsored Online Social Work Programs
Online MSW Programs in New Hampshire
The online MSW program at the University of New Hampshire can be a great choice for residents of this state as well as people outside its borders. This flexible online program consists of a 62 credit hour requirement that can potentially be completed in under 30 months. As part of the program requirements, students may be encouraged to take part in field internships during their degree experience, which can take place in local social service agencies of a student's choice. There are a total of 2 internships required during the whole program which last 9 months each.
Durham's online MSW program can be a great resource for students concerned with high-quality educational programs. The Council on Social Work Education (CSWE) has reviewed and approved UNH's MSW program, meaning that is contains all of the necessary elements required for licensure. Your dream of becoming a reputable and helpful social work professional should begin with access to accredited degree programs, making New Hampshire a great place to find a degree program to get you started.
AD
MSW Programs Currently Accepting Applicants
More on New Hampshire Universities offering Social Work Programs
For social work students that might be interested in pursuing specialized paths during their career, UNH provides different concentration options to pursue alongside the standard MSW track. The concentrations for this program include Health and Mental Health, Addictions and Substance Abuse, Children, Youth and Families, and Disabilities.
The options for students to pursue can allow for a wide range of potential professional paths for those that graduate from each program. Those seeking future licensure in the state of New Hampshire should become familiar with the regulations and requirements set forth by the New Hampshire Board of Mental Health Practice.
CSWE Accredited New Hampshire MSW Programs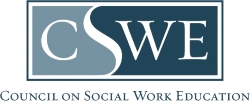 The CSWE (Council on Social Work Education) is the top accrediting board for MSW programs. Below you will find a list of CSWE accredited social work programs in New Hampshire.
All Social Work Programs in New Hampshire
AD
MSW Programs Currently Accepting Applicants
University of New Hampshire
Master of Social Work (MSW)
AD
MSW Programs Currently Accepting Applicants
Search the Top Programs in Social Work