Consider a Featured CSWE Accredited Online MSW Program
AD
MSW Programs Currently Accepting Applicants

University of Denver - Online Master of Social Work (MSW)
-
Earn an MSW in 18 months with DU's online advanced standing program.

Fordham University - Online Master of Social Work
-
Advanced standing for qualified students with a BSW. CSWE Accredited.
Kentucky MSW Programs
Schools with MSW Programs
7 MSW programs in Kentucky
Social Work Licensure
Social Work Careers
With a population nearing 4.5 million, the state of Kentucky could likely benefit from a large number of incoming social work professionals.
If you choose to pursue a MSW to help find higher-level career options all over the state, you could be eligible for leadership positions in many different branches of social services.
Kentucky has quite a few open MSW programs that could be exactly what you are seeking. There are 7 MSW programs over the state that currently holds CSWE accreditation.
AD
MSW Programs Currently Accepting Applicants
The online MSW at the University of Kentucky is taught by faculty who are dedicated to your success and who provide diverse expertise across multiple areas of social work. Regular and Advanced Standing MSW tracks are available. Each program prepares students for effective advanced practice across the micro-macro continuum with diverse populations. CSWE Accredited.
Click for admissions information.
Louisville, Lexington, and Campbellsville are some of the most well-known cities for social work students. If you live in the state of Kentucky, you should review MSW programs currently available through the University of Kentucky, Western Kentucky University, Campbellsville University, and Spalding University.
Consider featured online MSW programs that are currently accepting applicants for their Master of Social Work degree.
Consider a Featured Online Social Work Program
Click the university name for information on admissions, courses, status of accreditation, and more.
| School / Program | Online Program? | Advanced Standing Availability | Course Information |
| --- | --- | --- | --- |
*Sponsored Online Social Work Programs
Online MSW Programs in Kentucky
Students that choose to pursue alternative paths for their degree may be pleased to see that Kentucky has a few different options to choose from.
There are 3 online MSW programs currently accepting students throughout this state.
Campbellsville University is a leading provider, with full-time, part-time, and advanced standing options available. This degree program could be a great option for students interested in the Advanced Generalist specialization option. Students may also choose universities such as the University of Louisville.
This school also has multiple formats to choose from and includes specializations such as Military Social Work, Alcohol and Drug Counseling, Gerontology, Mental Health Counseling, and Psychology Oncology.
Choosing any of these universities can be beneficial for students interested in pursuing a career in this incredible field.
Some students may also be interested in online programs such as the one offered at Western Kentucky University.
While it has similar enrollment options as the other 2 colleges offering online MSW degrees, this degree program could be great for people interested in Rural Advanced Generalist specializations. Depending on what you are seeking with your career, any of these online options could be a great choice for you.
AD
MSW Programs Currently Accepting Applicants
More on MSW Programs in Kentucky
The importance of accreditation can go beyond the standard quality of course work you can receive throughout your program. Degree programs that can result in licensure hold accreditation in order to help you become licensed depending on your state's standards.
If you are a resident of Kentucky, you should look towards the Kentucky Board of Social Work for steps to complete on your journey to licensure. This agency sets the standard for upcoming licensees in this state. Comparing your choice of degree program with what this agency requires can be a vital step along the way.
CSWE Accredited Kentucky MSW Programs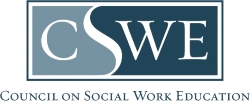 The CSWE (Council on Social Work Education) is the top accrediting board for MSW programs. Below you will find a list of CSWE accredited social work programs in Kentucky.
All Social Work Programs in Kentucky
AD
MSW Programs Currently Accepting Applicants
AD
MSW Programs Currently Accepting Applicants
Search the Top Programs in Social Work