Louisiana MSW Programs
Schools with MSW Programs
4 MSW programs in Louisiana
Social Work Licensure
Social Work Careers
One of the most preferred routes for becoming a social worker within Louisiana is through MSW degree programs. Universities within Louisiana currently have 4 MSW programs that can help you achieve this goal. You can find these programs at Louisiana State University, Tulane University, Grambling University, and Southern University at New Orleans. Choosing a MSW program for your degree can be a great way to learn more about what it takes to work in the public domain, obtain licensure, and ultimately help the people around you.
If your plan in social work includes licensure, you should consider MSW programs with CSWE accreditation. These reliable programs are part of the licensure requirement set into motion by the Louisiana State Board of Social Work Examiners. This agency may be your main point of contact when applying for and testing for your license in social work. Students seeking out reliable degree programs may have the most luck seeking out programs located in big cities such as New Orleans, Baton Rouge, and Grambling.
Consider featured online MSW programs that are currently accepting applicants for their Master of Social Work degree.
AD
Consider a Featured Online MSW Program
Click the university name for information on admissions, courses, accreditation status, and more.
School / Program
Online Program?
Advanced Standing Availability
Course Information
Fordham University
check_circle Online
check_circle Advanced Standing Program Available
Accelerated, full-time, and part-time options. Advanced standing for qualified students with a BSW
Baylor University
cast_connected Online
No GRE Scores Required
check_circle Advanced Standing Program Available
2 Specializations: Clinical Practice or Community Practice. Standard MSW and Advanced Standing MSW.
University of Denver
check_circle Online
No GRE Required
check_circle Advanced Standing Program Available
Two online graduate programs: a traditional MSW and an advanced standing MSW
Simmons University
check_circle Online
No GRE Required
check_circle Accelerated Track Available
Accelerated: 15-month immersive program
University of Southern California
check_circle Online
Bachelor's Degree Required.
check_circle Advanced Standing Program Available
Advanced standing program available to earn an MSW degree in under 1 year
Regis College
cast_connected Online
check_circle Apply with No GRE
class Complete in as few as 8 semesters
Online MSW Programs in Louisiana
The next generation of college education may have already arrived in the state of Louisiana. Students preparing to enter into college degree programs now have more options for their course work than in years that have passed. Online degree programs may be one of the most preferred options for college students interested in creating their own flexible schedules.
Louisiana has answered the call for online MSW programs throughout the state, with 2 reliable programs currently available. Each of the 2 programs provided in this state contain accreditation through the CSWE and can assist students with meeting their goal of becoming licensed in their future.
AD
MSW Programs That May Be Currently Accepting Applicants
More on MSW Programs in Louisiana
Colleges that you can choose for online MSW programs include Louisiana State University and Tulane University. LSU has full-time, part-time, and advanced standing options available to incoming students and requires no on campus visits for students enrolled.
Tulane University provides the same enrollment options for students, but can provide specialization options in Trauma-Informed and Human Rights Perspective. Your dedication to career success should begin with convenient degree options that can allow you to pursue full-time employment or social work experience during your program.
People may choose to pursue a career in social work for a wide variety of reasons. If you live in Louisiana, you may choose this field as a way to learn more about how you can influence the wellness of others around you.
List of Programs in LA
AD
MSW Programs That May Be Currently Accepting Applicants
CSWE Accredited MSW Programs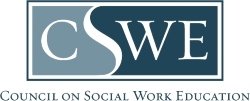 The CSWE (Council on Social Work Education) is the top accrediting board for MSW programs. Below you will find a list of CSWE accredited social work programs in Louisiana .
All Social Work Programs
AD
MSW Programs That May Be Currently Accepting Applicants
AD
MSW Programs That May Be Currently Accepting Applicants
Search the Top Programs in Social Work