Consider a Featured CSWE Accredited Online MSW Program
AD
MSW Programs Currently Accepting Applicants

University of Denver - Online Master of Social Work (MSW)
-
Earn an MSW in 18 months with DU's online advanced standing program.

Fordham University - Online Master of Social Work
-
Advanced standing for qualified students with a BSW. CSWE Accredited.
Minnesota MSW Programs
Schools with MSW Programs
11 MSW programs in Minnesota
Social Work Licensure
Social Work Careers
The National Association of Social Workers chapter in Minnesota is the
NASW Heartland
.
People interested in social work careers may have several steps to complete prior to working with clients in the field.
If you are interested in learning more about where these programs may be located throughout the state, you might be delighted to find out that programs are most popular in Minneapolis, Mankato, and Saint Cloud.
You might also consider an Online CSWE accredited MSW program.
Consider featured online MSW programs that are currently accepting applicants for their Master of Social Work degree.
Consider a Featured Online Social Work Program
Click the university name for information on admissions, courses, status of accreditation, and more.
| School / Program | Online Program? | Advanced Standing Availability | Course Information |
| --- | --- | --- | --- |
*Sponsored Online Social Work Programs
Each of these cities in Minnesota can offer students MSW programs that can assist in fruitful and meaningful careers.
If you plan to pursue a license as a social work professional, please consider the recommendations of the Minnesota Board of Social Work prior to choosing a degree program.
This agency may be responsible for approving license applications and may require that students complete degree programs that hold proper accreditation.
AD
MSW Programs Currently Accepting Applicants
CSWE Accredited Minnesota MSW Programs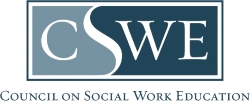 The CSWE (Council on Social Work Education) is the top accrediting board for MSW programs. Below you will find a list of CSWE accredited social work programs in Minnesota.
All Social Work Programs in Minnesota
AD
MSW Programs Currently Accepting Applicants
AD
MSW Programs Currently Accepting Applicants
Search the Top Programs in Social Work