Consider a Featured CSWE Accredited Online MSW Program
AD
MSW Programs Currently Accepting Applicants

University of Denver - Online Master of Social Work (MSW)
-
Earn an MSW in 18 months with DU's online advanced standing program.

Fordham University - Online Master of Social Work
-
Advanced standing for qualified students with a BSW. CSWE Accredited.
South Carolina MSW Programs
Schools with MSW Programs
2 MSW programs in South Carolina
Social Work Licensure
Social Work Careers
There are some students that may find it advantageous to pursue degree programs offered by colleges within their own state. This can lower the strain on students that may have to attend campus 1 or 2 times throughout their program, as well as add a sense of loyalty to students interested in supporting their own local educational institutions.
Social Work prospects in the state of South Carolina can choose to indulge in MSW programs offered by universities within their area. South Carolina currently offers 2 MSW programs to learners throughout the state. Winthrop University is a leading provider of MSW degrees in South Carolina. This university, located in Rock Hill, has CSWE accreditation to accompany their convenient program.
Consider featured online MSW programs that are currently accepting applicants for their Master of Social Work degree.
Consider a Featured Online Social Work Program
Click the university name for information on admissions, courses, status of accreditation, and more.
| School / Program | Online Program? | Advanced Standing Availability | Course Information |
| --- | --- | --- | --- |
*Sponsored Online Social Work Programs
Online MSW Programs in South Carolina
One of the most attractive features of MSW programs may be their online availability. Programs offered to students online can be excellent substitutes for traditional programs that can be trying on a person's scheduling or personal life.
Online MSW programs can appear identical to traditional MSW programs in their curriculum, delivery of information, and ease of access.
Residents of South Carolina may be seeking entrance into online MSW programs to both gain access to higher level positions in their current line of work as well as learn more about the intriguing field of social work. If you want to find online programs that can help you with obtaining your license after graduation, you should choose programs that contain CSWE-accreditation.
AD
MSW Programs Currently Accepting Applicants
Advanced Standing MSW Programs in South Carolina
If you have a Bachelor of Social Work, you can find yourself eligible for full-time or advanced standing programs. Your bachelors experience can help determine whether or not you qualify for the advanced standing program, since this type of degree path was designed for current social worker licensed at the BSW level.
Many different MSW programs may provide specialized paths such as Individual and Family Practice, Clinical Social Work, or even Community Social Work for those people with a yearning to affect certain populations or fields.
South Carolina's Board of Social Work Examiners
The agency responsible for overseeing new and current licensees in social work in South Carolina is the Board of Social Work Examiners. Connecting with this organization early on in your educational career can help you to ensure that you are meeting all of the requirements for future licensure in social work.
If you have the need to help others and the desire to hold yourself to a higher educational standard, online MSW programs could be the right answer for you.
CSWE Accredited South Carolina MSW Programs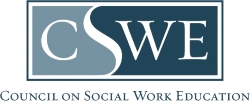 The CSWE (Council on Social Work Education) is the top accrediting board for MSW programs. Below you will find a list of CSWE accredited social work programs in South Carolina.
All Social Work Programs in South Carolina
AD
MSW Programs Currently Accepting Applicants
Winthrop University
Master of Social Work (MSW)
Rock Hill
CSWE Accredited
AD
MSW Programs Currently Accepting Applicants
Search the Top Programs in Social Work